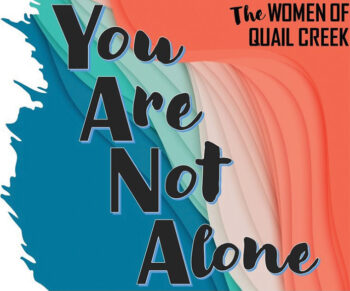 Bobbi Gordon
Since 2019, YANA has grown from a desire to help The Women Of Quail Creek (TWOQC) members manage the emotional trauma and logistical details after the loss of a spouse or significant other, to an outreach program for all recent Quail Creek widows.
Through the efforts of TWOQC members, YANA offers a program of understanding and comfort. Along with emotional support, a library of information and user-friendly resources are available to help widows get through the grieving process in a healthy and productive way. Informational resources include, but are not limited to, a quick checklist of immediate things to do, a comprehensive checklist of things to be done as time passes, suggestions on how to take care of oneself, how to handle financial matters/budgets, and frequently asked questions dealing with loss and grief.
YANA committee members are currently working with Gary Reed, a Quail Creek resident, in developing a similar program for Quail Creek widowers.
If you know of a recent widow, if you want to learn more about YANA, or if you want more information about the men's bereavement group, please contact Bobbi Gordon at [email protected].