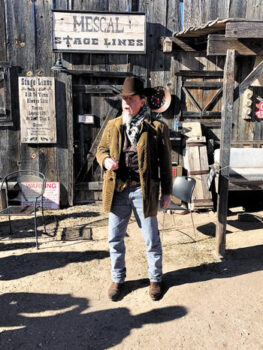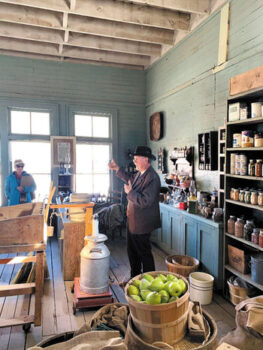 Jane Gold
On Jan. 13, 12 The Women Of Quail Creek (TWOQC) members visited the Mescal Movie Set near Benson, Ariz. This is the sister of the Old Tucson movie set currently being renovated. Actors in full costume greeted them upon their arrival to ensure an authentic Wild West experience.
One of Mescal's most famous scenes is the Gunfight at the OK Corral from the 1993 major motion picture Tombstone. It looks a lot different today. The group toured the renovated movie set with director Mark Sankey.
Lunch was at the nearby Mescal Bar and Grill. Following lunch, the group visited the Singing Wind Bookshop located on a working ranch, a short distance from Mescal. Singing Wind celebrates Southwest culture through its selection of books and memorabilia for purchase.