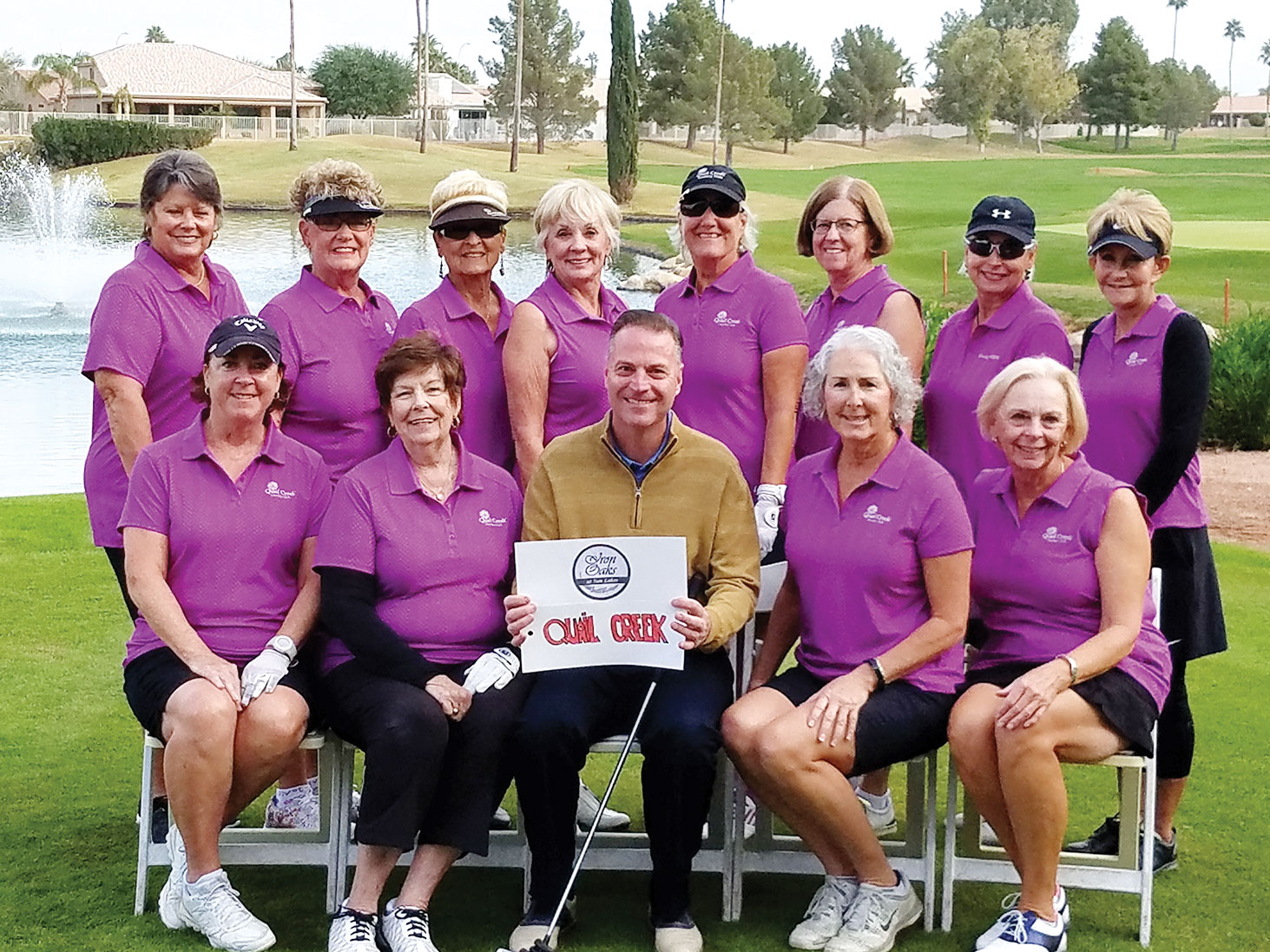 Gail Phillips
Once again, the QCLGA sponsored a team in the sixteenth annual Robson Challenge on November 29. Held this year at Ironwood Golf Club in Sun Lakes, Arizona, our team consisted of Head Pro Joel Jaress, Kathy Brennan, Sharon Hayes, Carol Hocking, Kathy Linn, Jacquie Owens, Rose Welliver, Kathy Stotz, Gail Phillips, Chris Gould, Sharon Schoen, Kandi Roy and Kathy Thompson.
This team competition moves from Robson Development to Development every year and in 2017 teams came from eight Arizona locations. Ironwood was in great shape and presented a very different vista to our usual desert landscape at Quail Creek. Our 10:00 a.m. tee off gave us time to drive up to Chandler in the morning and our team looked spiffy in our Interclub Team shirts. Although we didn't place as a team, we send special congratulations to Kathy Thompson who was closest to the pin in her flight competition. Then, Chris Gould and our same Kathy were tied for third place in their flight.
The foursomes are made up of players from a mix of clubs giving us an opportunity to meet and enjoy golfing with women from other Robson communities. This year we all agreed that the camaraderie was special and the event enjoyed by all of us. Next year the Robson Challenge will be held at SaddleBrooke Ranch and we look forward to a shorter drive. Quail Creek will host in 2020.