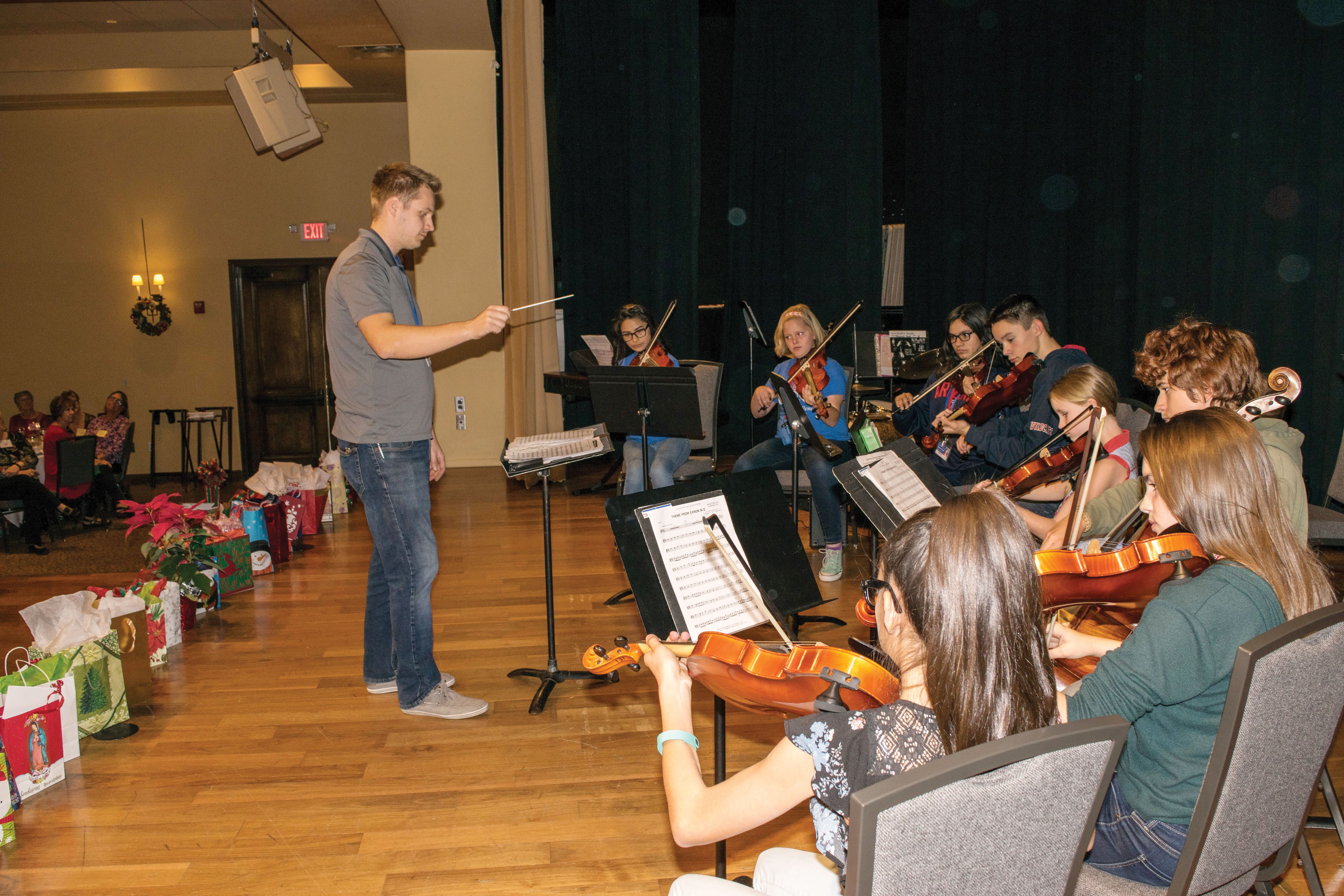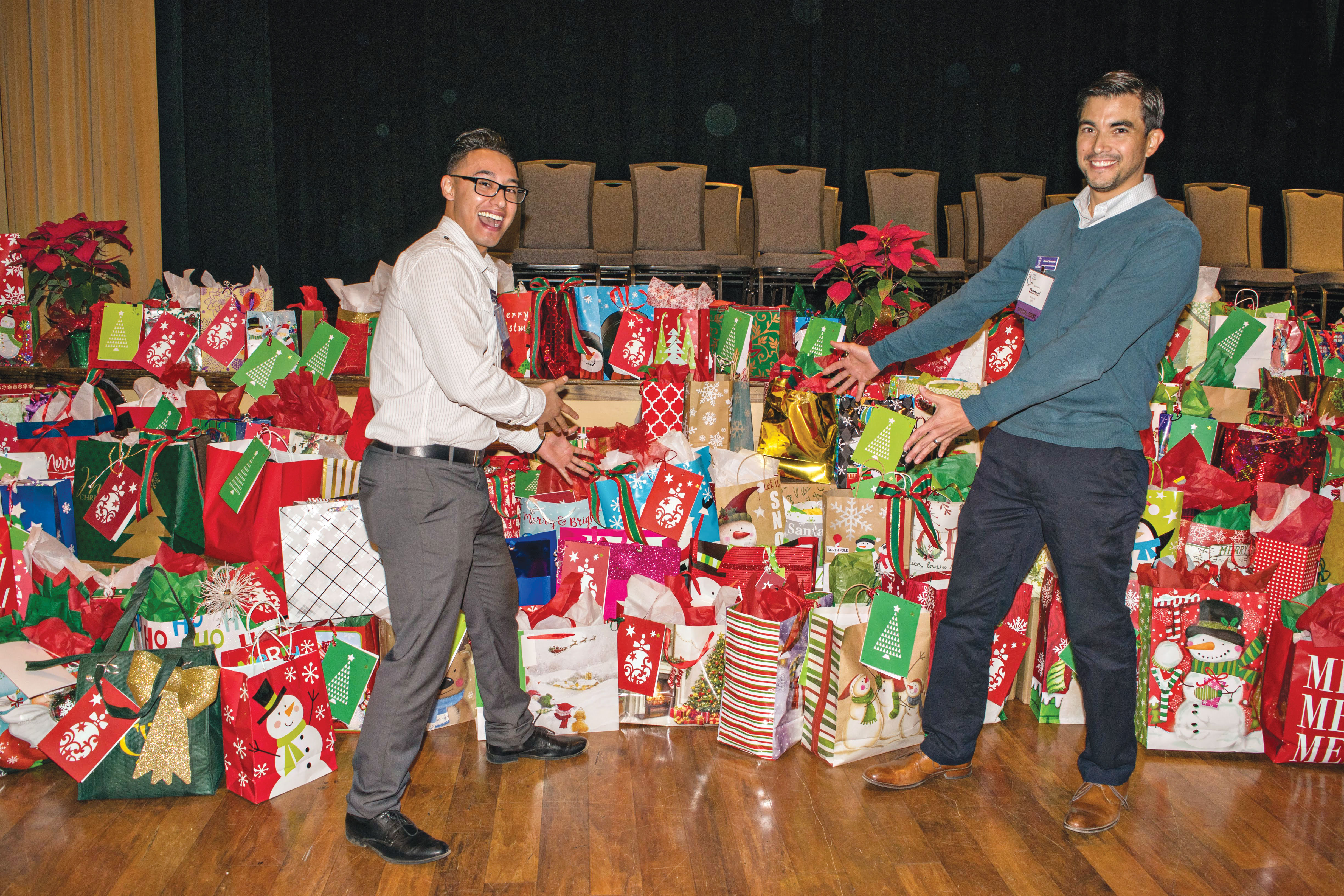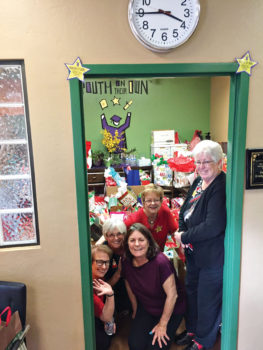 Diane Quinn
The December 11 holiday luncheon of The Women of Quail Creek (TWOQC) was certainly full of cheer. Two hundred and fifty members and guests of TWOQC dined on a traditional turkey dinner complete with dressing, mashed potatoes and gravy and cranberry sauce. Festive gingerbread cookies adorned each table and served as the holiday dessert. Cookies were placed on smiley–faced gingerbread man centerpieces which were later raffled off. With red and green everywhere, the Madera Ballroom looked like something straight out of a Hallmark Card.
Entertainment at the event was provided by the very talented youth of Continental School. Both the orchestra and the jazz band played for the appreciative audience. The young people presented an inspiring program and showed off their talents as young musicians.
TWOQC President Carol Mutter addressed the audience and recognized both outgoing and incoming members of the organization's board. Carol also received recognition from the 2017 Board and the audience for her leadership during her two year presidency.
Perhaps the highlight of the event was the collection of over 250 gift bags designated for students participating in Youth on Their Own (YOTO). Each gift represented the efforts of sponsors who shopped specifically with each student's needs and likes in mind. The gifts were received by Daniel Armenta, Director of Philanthropy, and Diego Coronado, Program Coordinator of YOTO. Following the luncheon members of the TWOQC YOTO Committee accompanied the Quail Creek Catering Truck to YOTO headquarters in Tucson to the arms of waiting and excited volunteers.