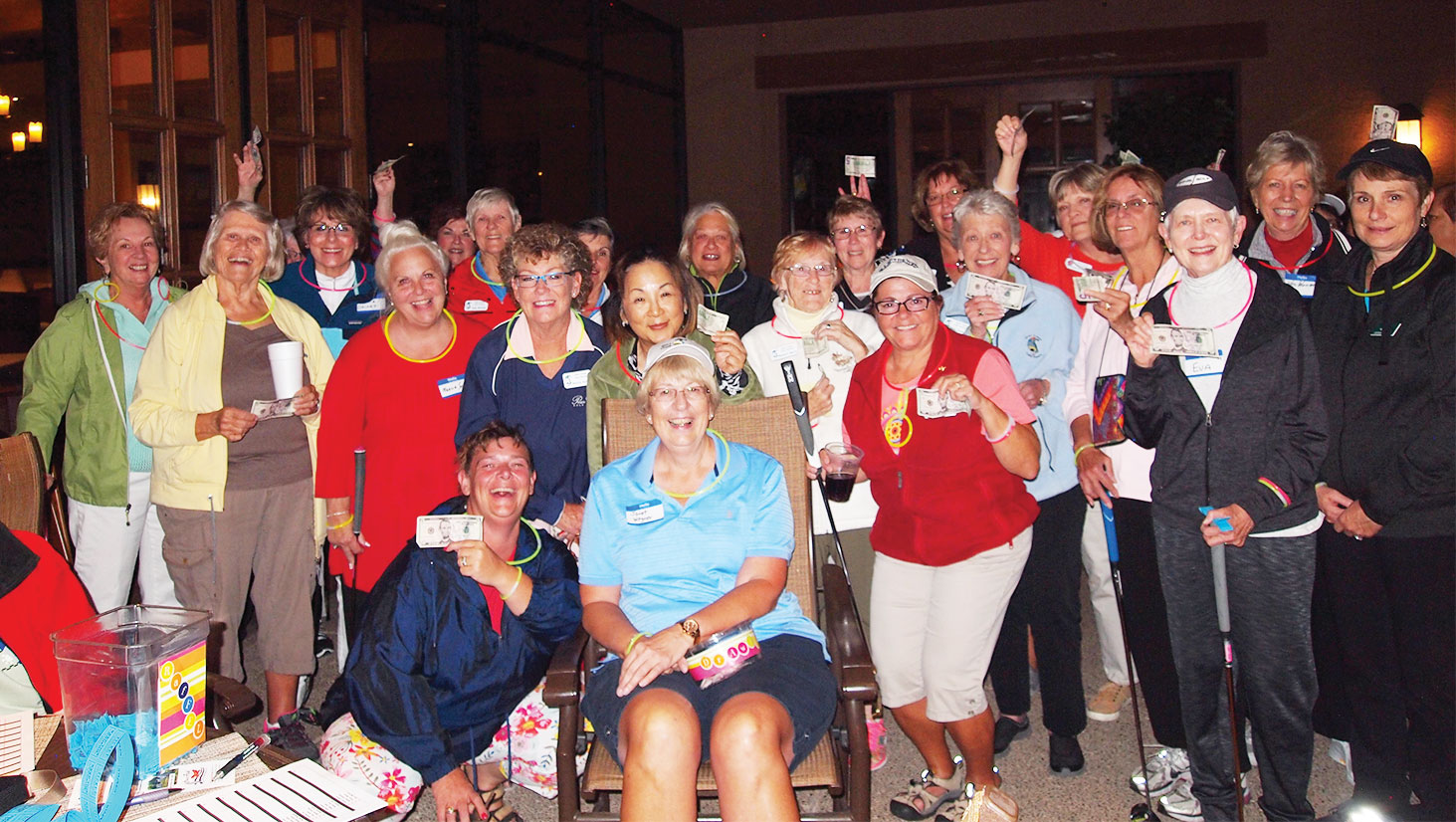 Peggy McGee
Mother Nature was less than cooperative so instead of Moonlight Madness the ladies had to putt without the benefit of the light of the silvery moon. Fortunately, the winds did subside for a while so the glow light balls weren't thrown off course. Amazingly 38 of the 72 ladies participating hit at least one hole-in-one and went home $5 richer.
The first place team with a score of 164 included Carol Jackson, Jan Wrathall, Debra Nesbit and Margaret Morris who each won $10. Joanne Nash, Judy Michael, Jill Wibbenhorst and Neila Kozel each won $5 for being on the second place team with a score of 166.
There was a tie between Jan Wrathall and Lee Schmidt who each achieved a score of 38 for Lowest Individual Score. They won $10 each. Jan Wrathall had the most holes-in-one with four. Jan won another $10 bill for this achievement.
Each Putter was given a raffle ticket when she checked in. Twenty door prizes were awarded to lucky Putters. Kellie Heathcote from Australia, who was visiting Di Minuskin, was recognized as the Putter who traveled the farthest. She also received a door prize.
A Share the Pot Raffle was held to benefit Honor Flight of Southern Arizona, a program that sends WWII and Korean War veterans at no cost to them to Washington, DC to see their monuments. The total pot was $360 with Greg Meyer winning twice and Brenda Rock once. The Putters contributed $20 from its account to make the donation to Honor Flight an even $200.