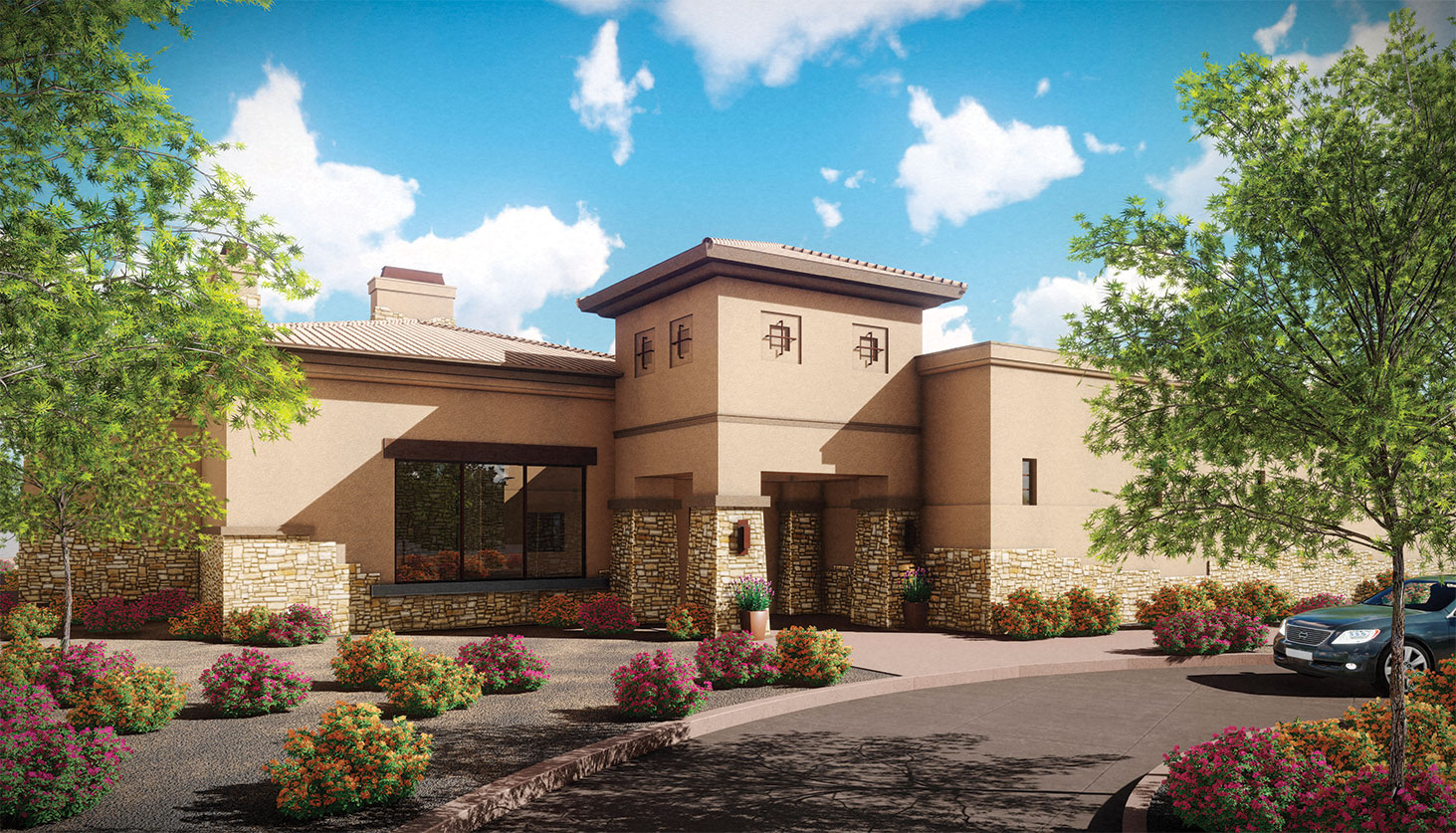 Sherry Jackson, RCI Corporate Communications
The expansion of The Grill at Quail Creek is coming together nicely as construction activities progress. Structural steel, wood framing, interior framing and roofing are all underway. The project is expected to be completed during the summer of 2018.
Residents and visitors will be delighted with a revamped Grill and Lounge that will sport a new U-shaped bar, expanded outdoor patio, board room and expanded indoor dining room. The renovations will add approximately 2,318 sq. ft. of air-conditioned space.
New furnishings, floors, wall and decorative lighting will make the space feel lighter and more inviting. The new U-shaped bar will have seating for 15 guests. Indoor dining areas will have new tables and booths and will be able to accommodate 193 people. A board room for private parties will have a seating capacity for 10 people.
The 1,740-sq. ft. expanded outdoor covered patio area will have an additional 50 seats with magnificent views of the golf course and Santa Rita Mountains. A board room with a fireplace will be available for private parties up 10 people.