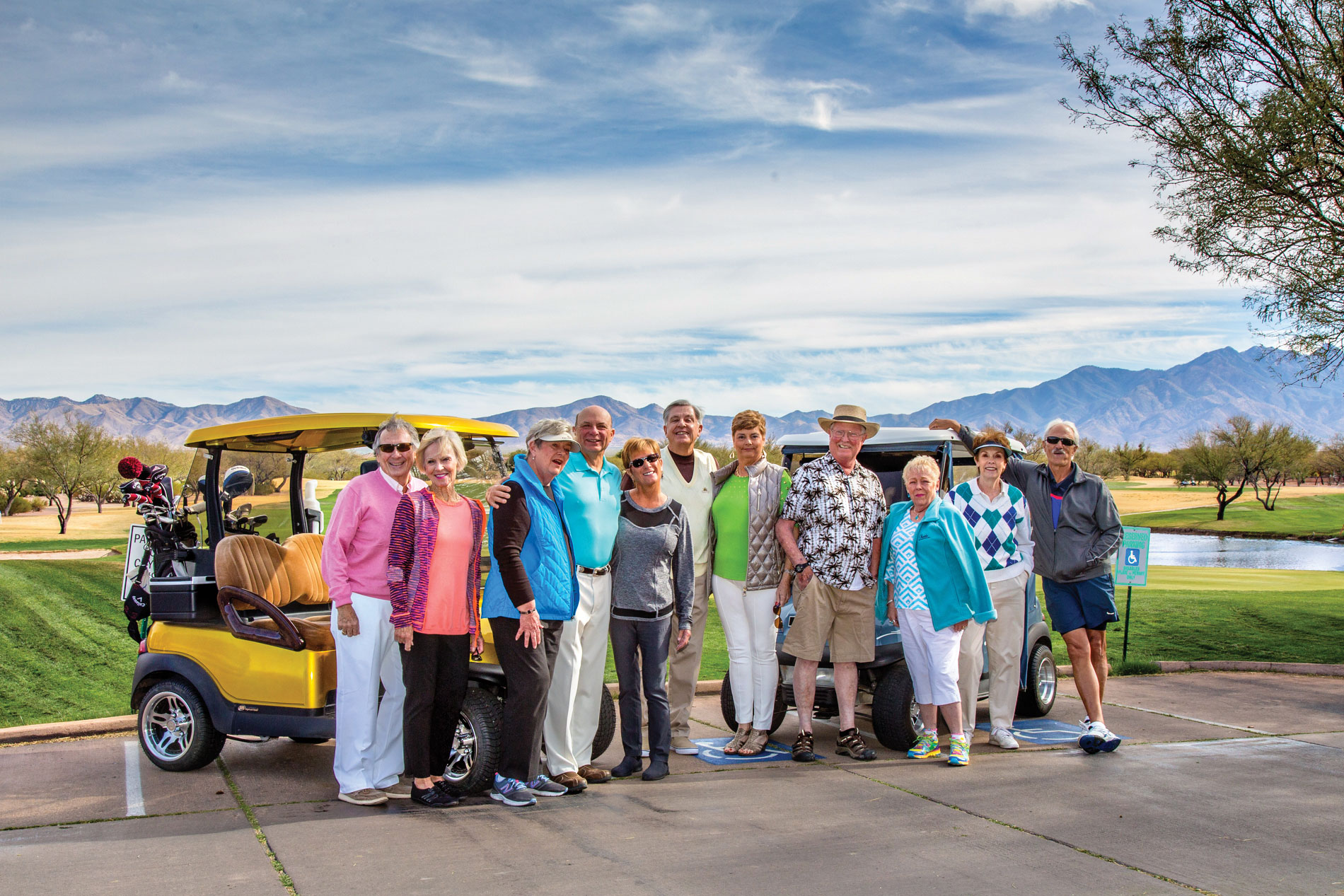 Tal Middleton
If you came to see Neil Simon's Plaza Suite a few years back, you are sure to enjoy Quail Creek PAG's upcoming play this April, of his Oscar winning production, California Suite. You will see four separate vignettes ranging from hilarity to poignancy.
Watch Hannah and Billy Warren meet after nine years of divorce to decide the custody of their 17-year-old daughter. Hannah, a New York writer and sophisticate, flies to Beverley Hills to meet with Billy who has adapted to the laid-back California life-style as a Hollywood screen writer. Their battle is one of both words and wit as they each try to negotiate what is best for their daughter, Jenny.
You will also meet Marvin Michaels, a mild-mannered business man, who has flown in from Philadelphia to wait for his wife Millie to join him the following day. They plan to attend their nephew's Bar Mitzvah and see some California sights. Marvin awakes the following morning to find a drunk and unconscious hooker lying next to him. Millie is due to arrive any moment and Marvin has his work cut out for him!
Suite 203 will also feature Sydney and Diana Nichols, a British couple who have flown in from London to attend the Academy Awards. Diana has been nominated for Best Actress; however, her nervousness and insecurity about the event lead her to drink more than her share of gin and tonics. As the scene unfolds, in typically understated British humor, you will realize that this couple shares a very unique relationship.
The final vignette introduces two couples who are on a road trip vacation from Chicago. They are three weeks into their trip and plan to play on the hotel tennis courts. The scene opens with Mort Hollender helping his wife Beth into Suite 203. She has injured her ankle, and when their traveling companions, Stu and Gert Franklin join them, it becomes clear that nerves are beginning to unravel. What evolves is a mixture of adolescent anger and further injuries. This is truly the vacation from hell.!
Ticket sales at the Madera Conference Center lobby will be on:
February 14, 9:00 a.m.-noon: Receive a "suite" treat with your purchase!
February 17, 9:00 a.m.-noon
February 28, 9:00 a.m.-noon
March 2, Look for us at our booth at Discover Quail Creek
March 12, 4:30 p.m.–7:00 p.m.
March 22, 3:00 p.m.–5:00 p.m.
Tickets are available only through PAG; they are not available at the concierge desk. Watch for details in your What's Happening emails for additional ticket info, or go to our website at www.quailcreekpag.com. Tickets are $20. Dates of the show are April 11, April 12, and April 13. For information about tickets, contact Davey Jones at 520-399-4222.