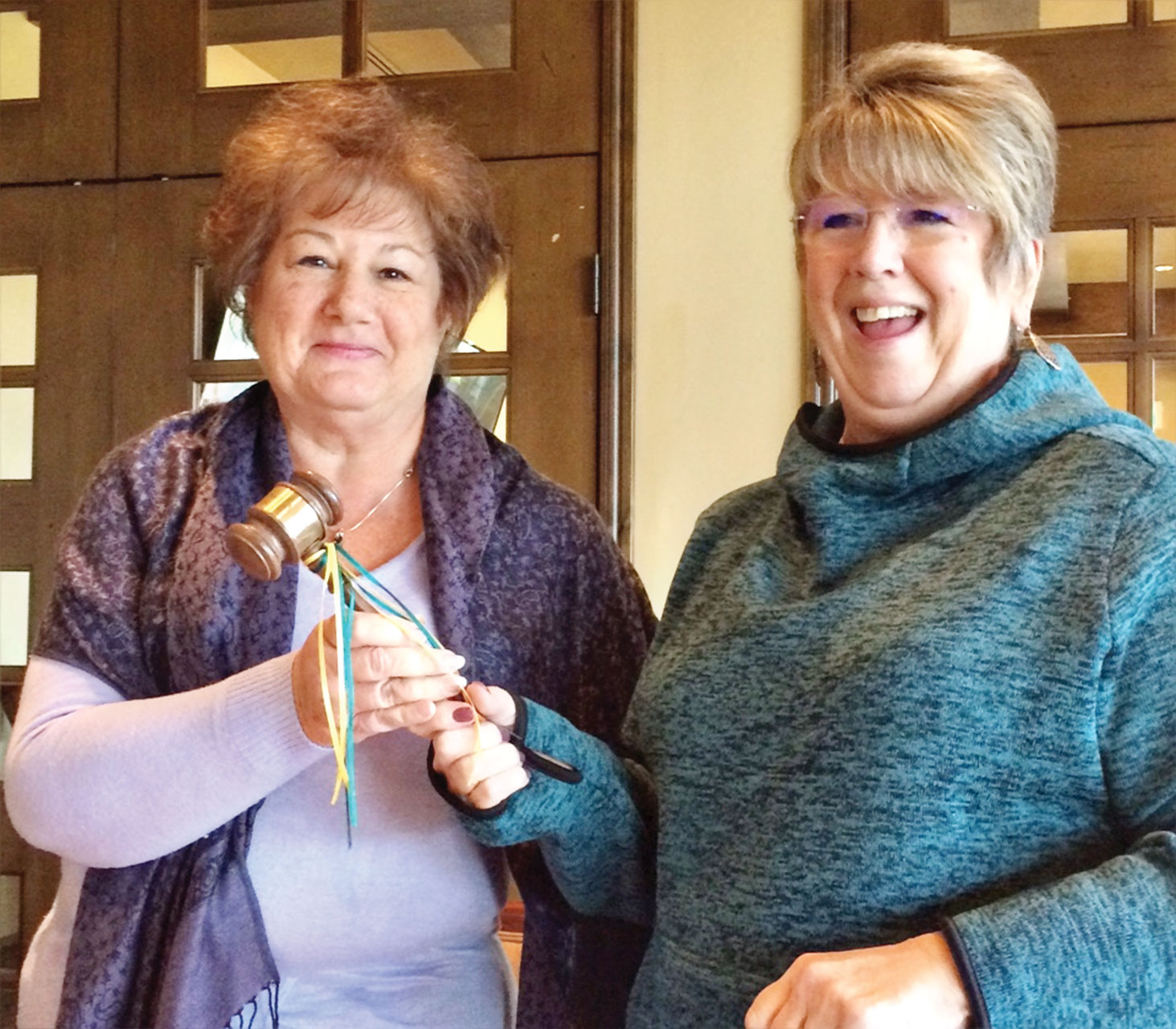 JoAnn Haberer
On Tuesday, January 23, Pam Rodgers officially became the new President of TWOQC as the gavel was passed from out-going President Carol Mutter. As Past President, Carol will become the Chair of Community Relations.
TWOQC now boasts over 360 members united under their mission: To provide a forum for Quail Creek women to participate in cultural, educational and recreational programs in a friendly atmosphere with an emphasis on supporting worthy causes of particular interests to women within the local community and beyond.
Pam announced, "It's my goal to encourage new faces and new energy for both the work and the fun we have in this group. This great community of women gets the job done, whether it's our Military Families baby shower, making the holidays joyous for homeless kids, providing scholarships to local girls and women, or raising a mind-boggling amount for cancer research. If you're a woman and you live in Quail Creek—join us! We'd love to add your fresh ideas and your additional energy to our efforts this year."
For more information about joining TWOQC, please contact Angie Werner, Membership Chair, at membership@womenqc.com.