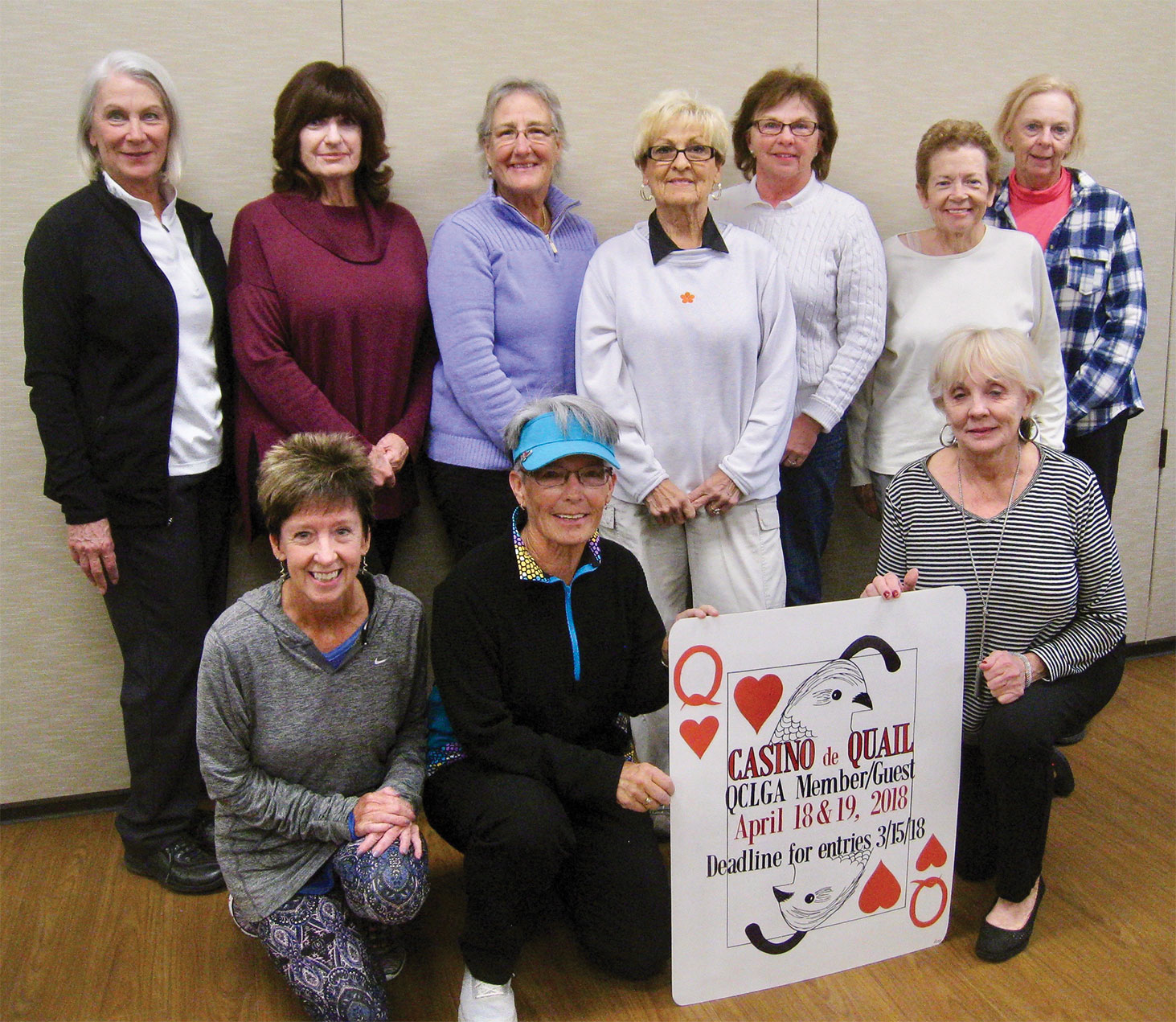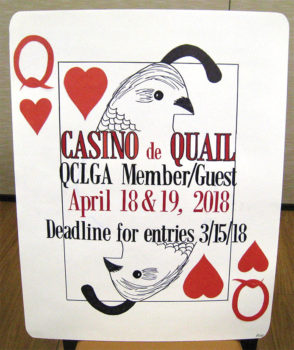 Terri Erickson
QCLGA's annual Copper Quail Classic, their member/guest tournament, has been set for April 18 and 19.
Sandi Neil and Sharon Bisping, co-chairs, brought their committee together again on January 22, continuing to develop plans for food, prizes, golf, and fun. The theme this year is Casino de Quail, yes, let your imagination go; it will be colorful and entertaining!
Registration forms and information are available in the Pro Shop at this time. The deadline for sign-up is March 15.