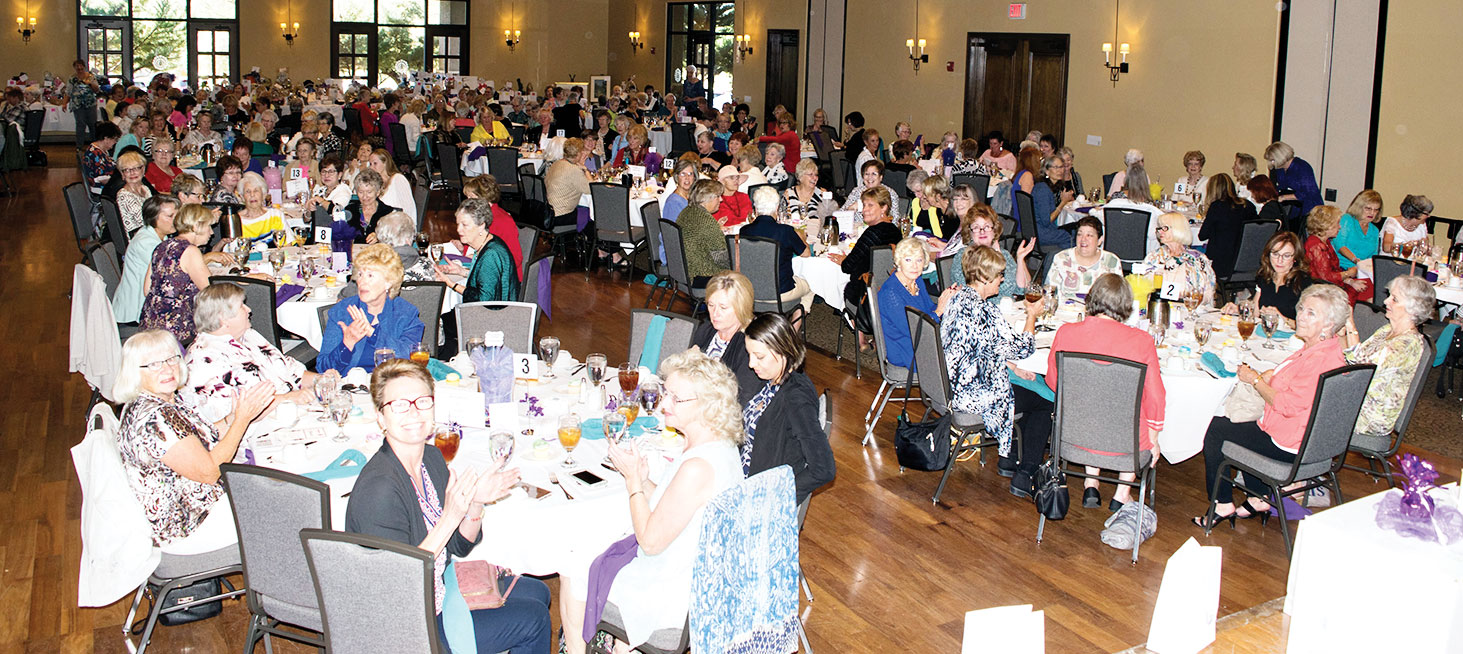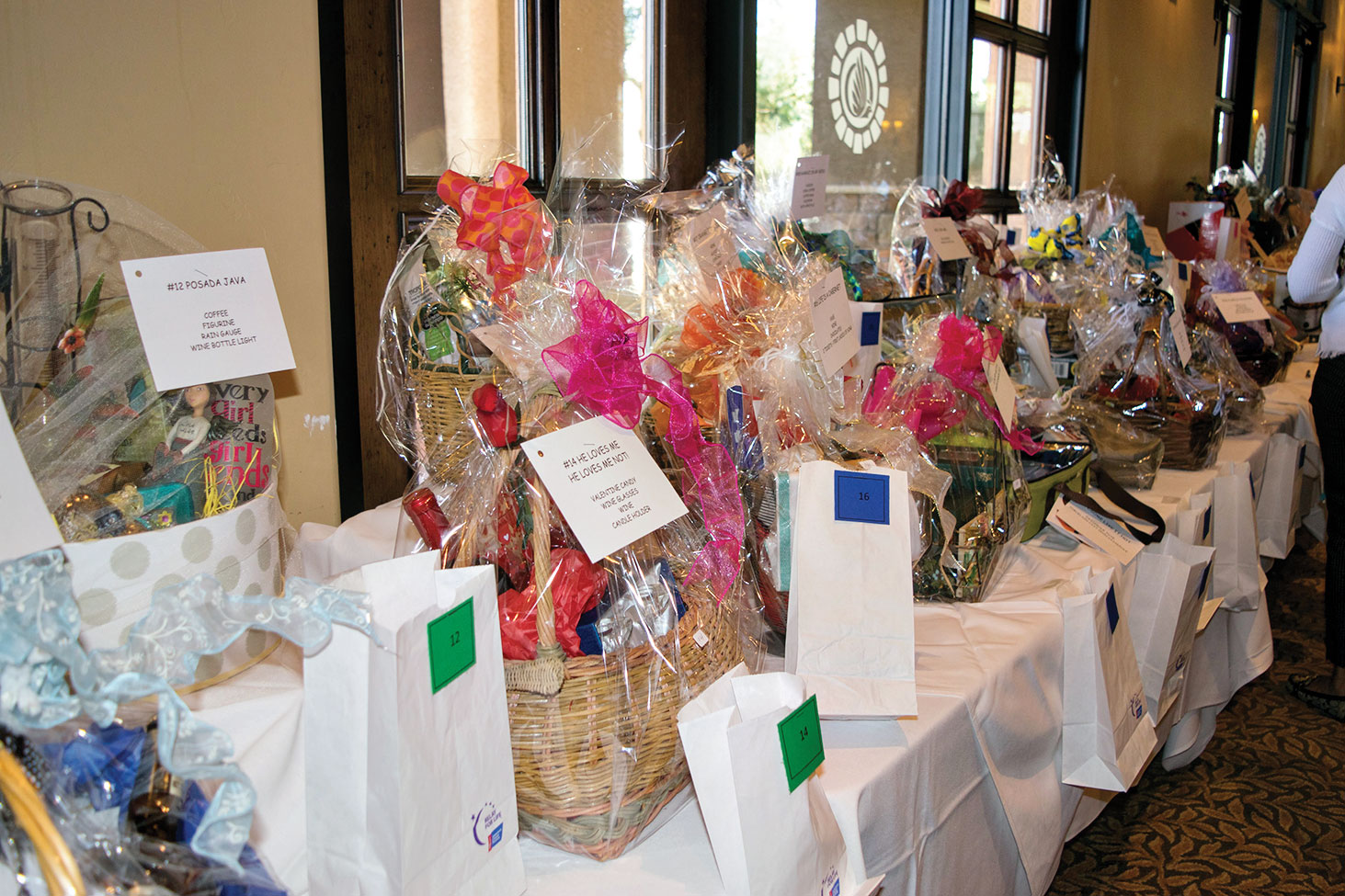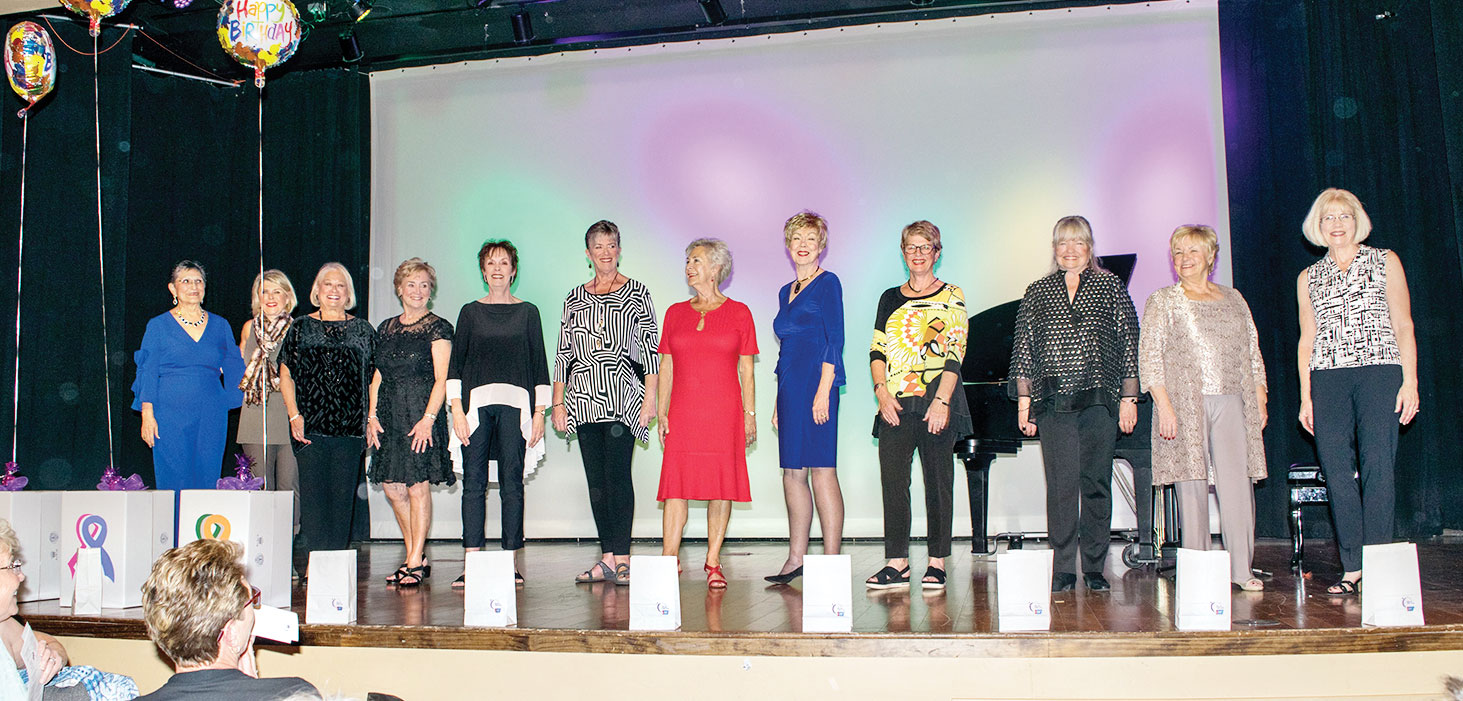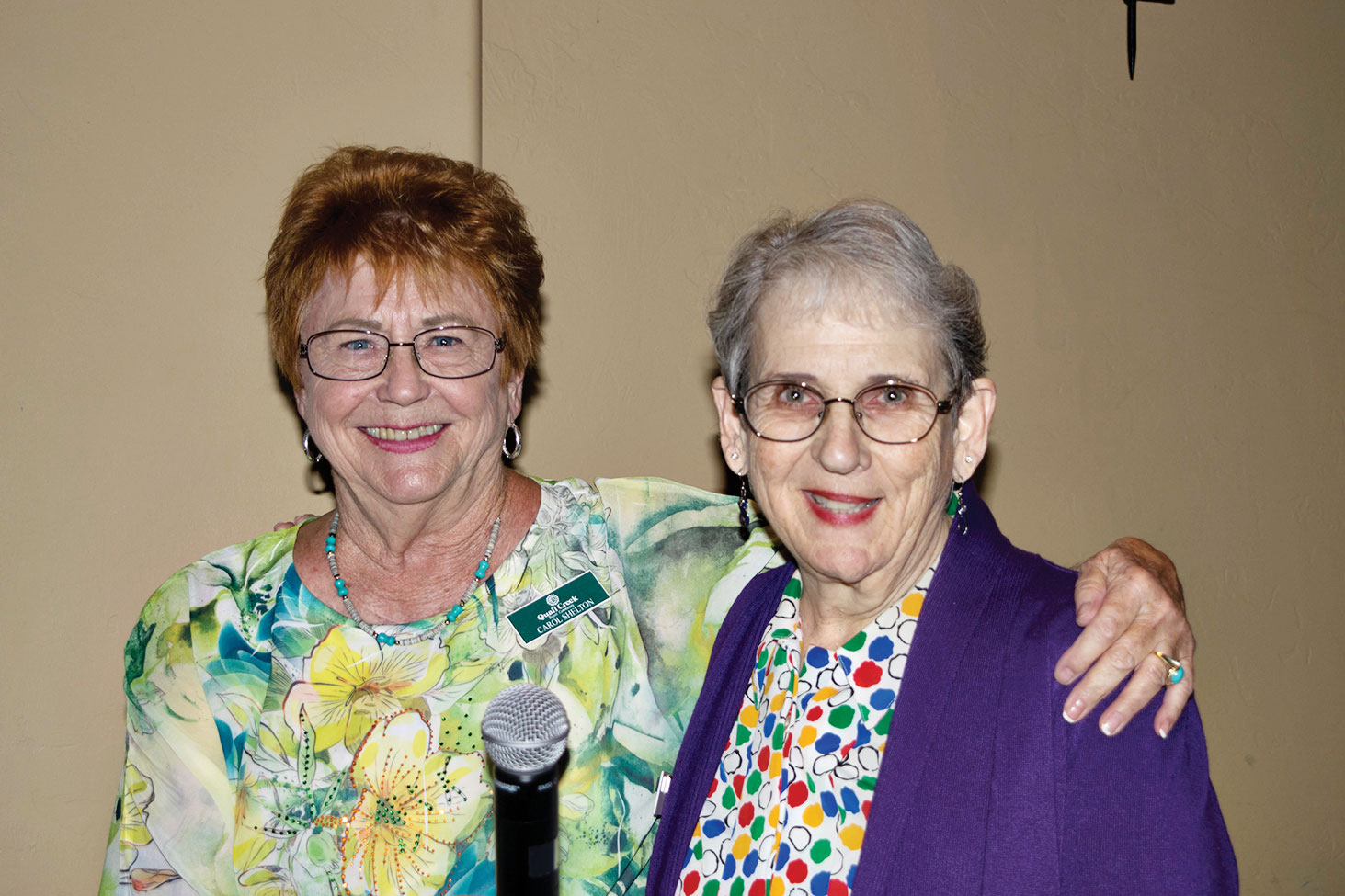 JoAnn Haberer
Everyone knows someone—family member, friend, or famous face—who has struggled with cancer. It strikes without warning and without reason to young and old, rich and poor, men and women alike. It attacks all areas of the body, from brain to bones. And in all cases, at one time or another, someone will say, "If only we could find a cure. How long will it be until we can eliminate this killer?"
On Wednesday, February 7, the Quail Creek Fights Back-Relay for Life Team and The Women of Quail Creek held a fundraiser to keep hope alive. More than 300 women attended the event in the Madera Clubhouse Ballroom, and more than $14,000 was raised for cancer research. While attendees enjoyed a fun fashion show featuring clothing from Dillard's, 104 raffle baskets were given out, and over $2,100 was won by a participant in the 50/50 raffle. A silent auction for prizes including a handmade quilt, luggage set and various works of art rounded out the fundraising activities.
The theme this year was "The Ribbon Colors of Cancer" and the decorations featured ribbon colors associated with each type of cancer. There are thirty cancer awareness colors, such as yellow for bone cancer, orange for kidney cancer, teal for cervical cancer and lavender signifying all cancers or a cancer survivor. Denis Cournoyer from the American Cancer Society shared with the event audience just how important these funds will be for local assistance. Funds will help patients get to doctor appointments and will support ongoing research to find a cancer cure.
A round of applause for all who attended this important event. Thanks for your part in finding a cure.
For more information consult relayforlife.org or womenqc.com.