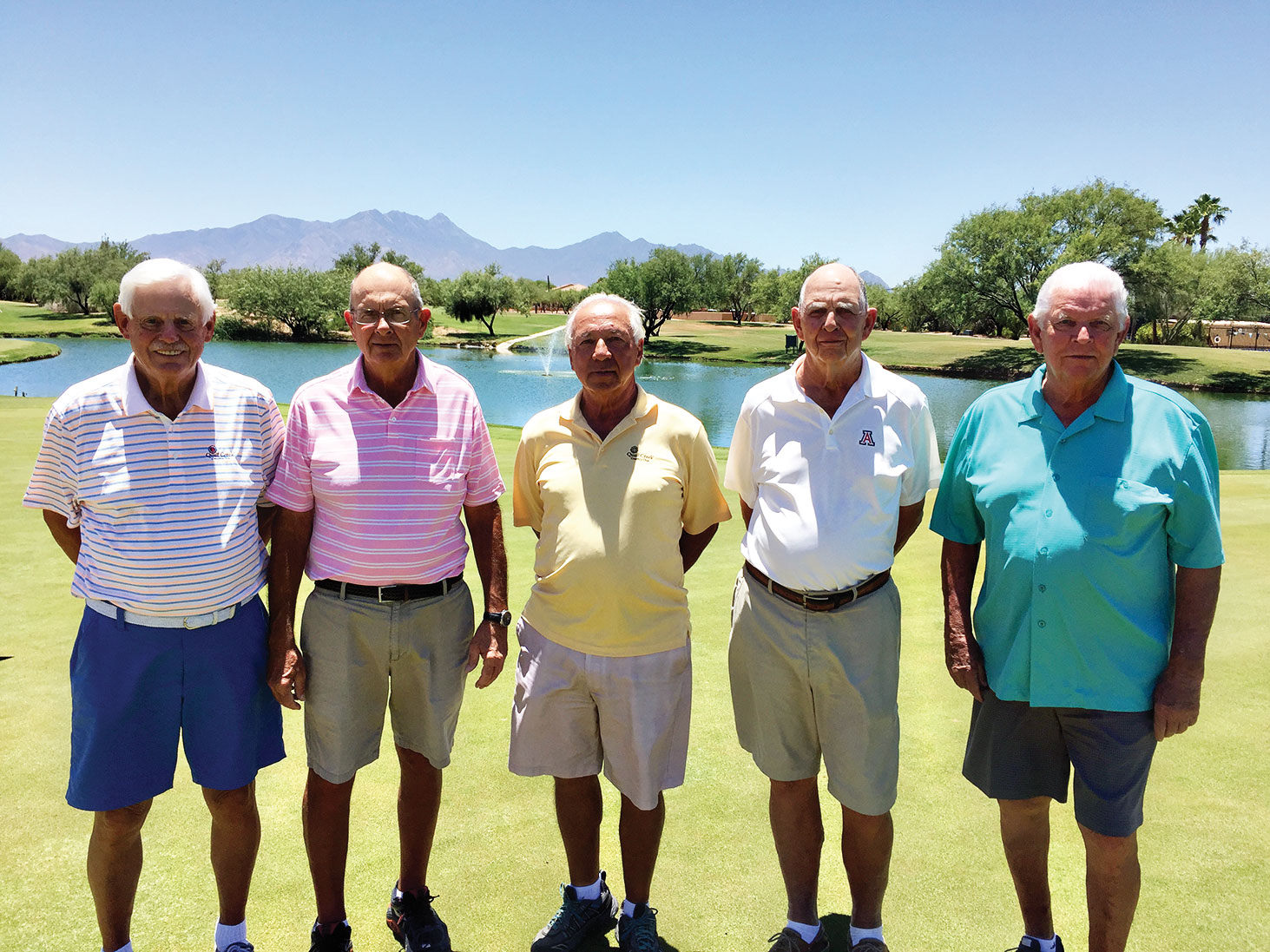 Tim Phillips
The three-day Individual Match Play event of the QCMGA was played on June 12, 14 and 19, 2018 utilizing all three nines at Quail Creek CC.
This is a handicapped event in which there were six flights with eight players in each flight that were determined by handicap of each player. There was an opportunity for seven of the eight participants in each flight to win money either on the winners' side of the draw or on the consolation side! Many of the matches went the full distance and beyond to find a winner and move on. Everyone played three matches to determine the winners.
The following were the winners and runners-up in all flights.
Flight 1: Gordon Bobillot winner 1 up, Wally Howard runner-up
Flight 2: Dick Johnson winner 5 and 4, Paul Simpson runner-up
Flight 3: Tom Beach winner 3 and 1, Rick Miller runner-up
Flight 4: Tim Phillips winner 22 holes, Howard Huisel runner-up
Flight 5: Gordy Johnson winner 3 and 1, Richard Ulery runner-up
Flight 6: Rick Sutton winner 2 and 1, Robert Marshall runner-up
Congratulations to all the winners in the Individual Match Play event.