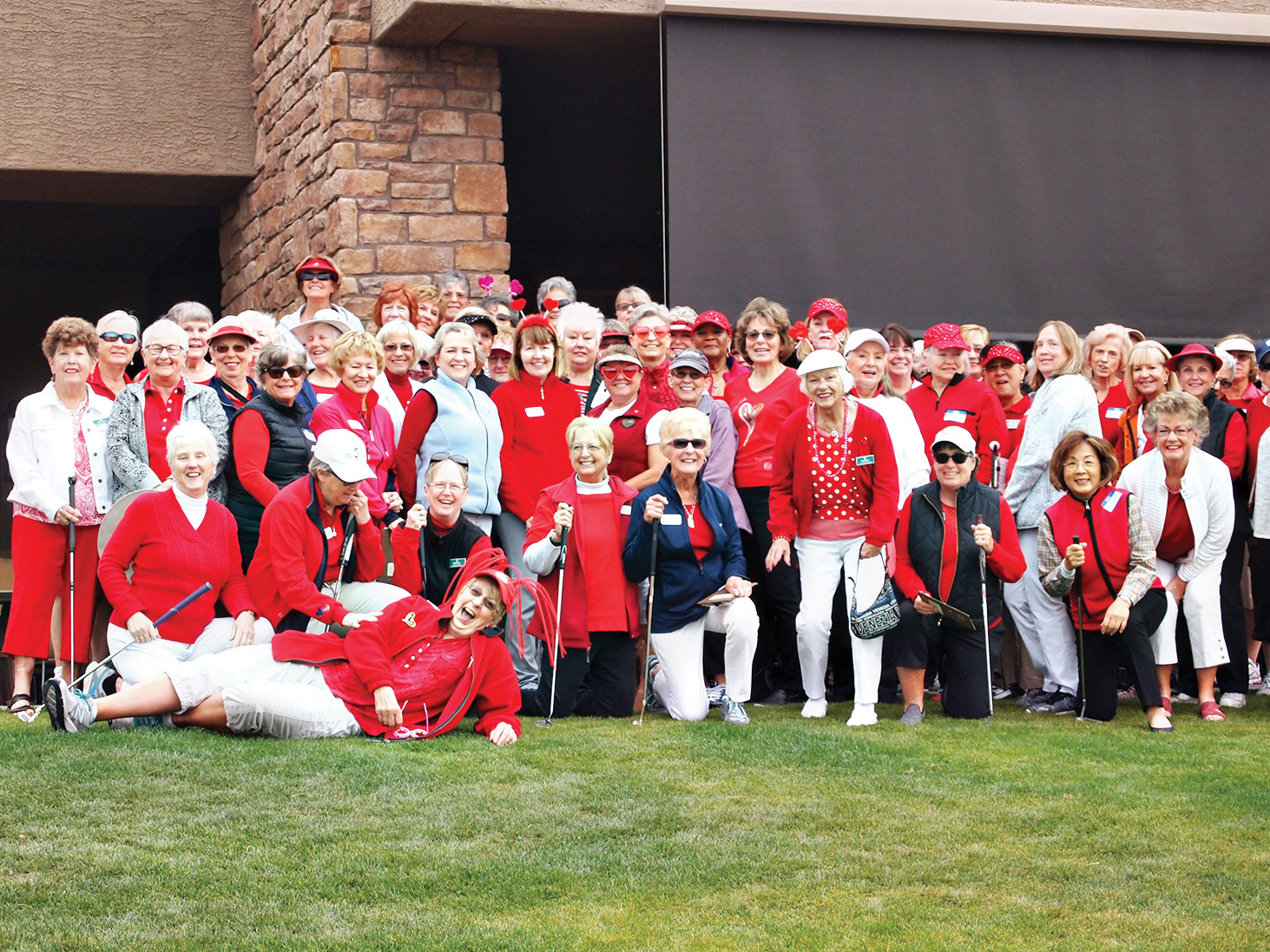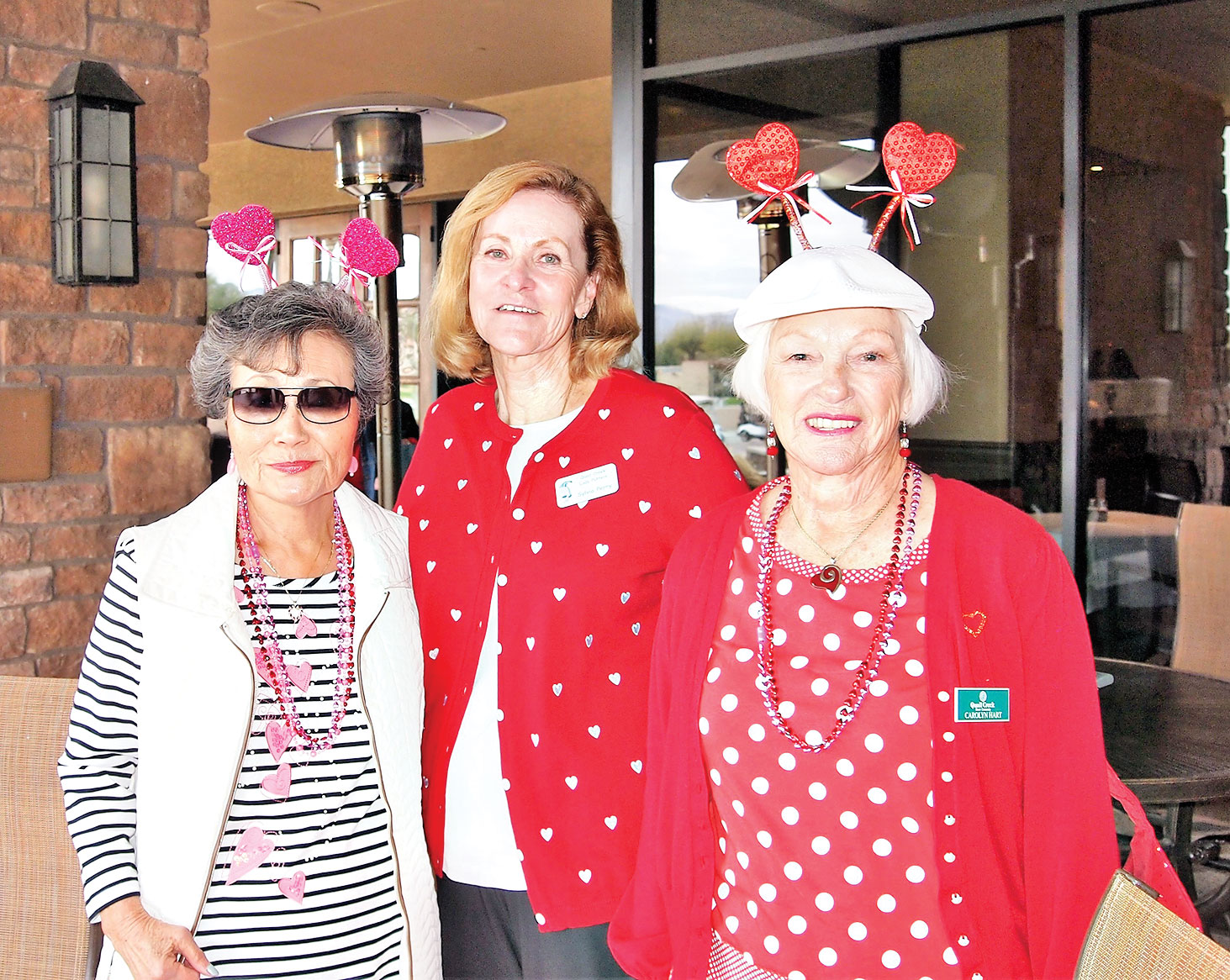 Peggy McGee
Valentine's Day fell on a Wednesday this year and the Lady Putters went all out to celebrate. There were four Valentine's Day hole-in-one (AKA money hole) winners on Hole No. 14: Yoshie Hennessy, Frances Martin, Janet Wegner and Coreen Williams. In honor of the special day, the Putters gave some extra awards to allow more ladies to celebrate. There were eight more hole-in-one winners on No. 5 and No. 13: Mary Jo Chapman, Lydia Lukins, Mary Ann Hoyt, Janet Johnson, Julie Daines, Monte Hudson, Diana Thorne and Linda Weissman.
The Lady Putters meets throughout the year on Wednesdays, starting at 10:00 a.m. between November and April and 8:30 a.m. from May through October. Check-in time begins 45-minutes before putting time. The cost is $1 each time one putts.
During the winter season when the number of putters is higher, putting normally takes 75-90 minutes while during the summer it is usually 45 minutes or less.
Those interested in giving the Putters a try can come to the back patio of the Clubhouse and sign-in as a guest. After two guest tries, one must join for an annual fee of $15. No denim is allowed and rubber soled shoes are required to protect the putting green.