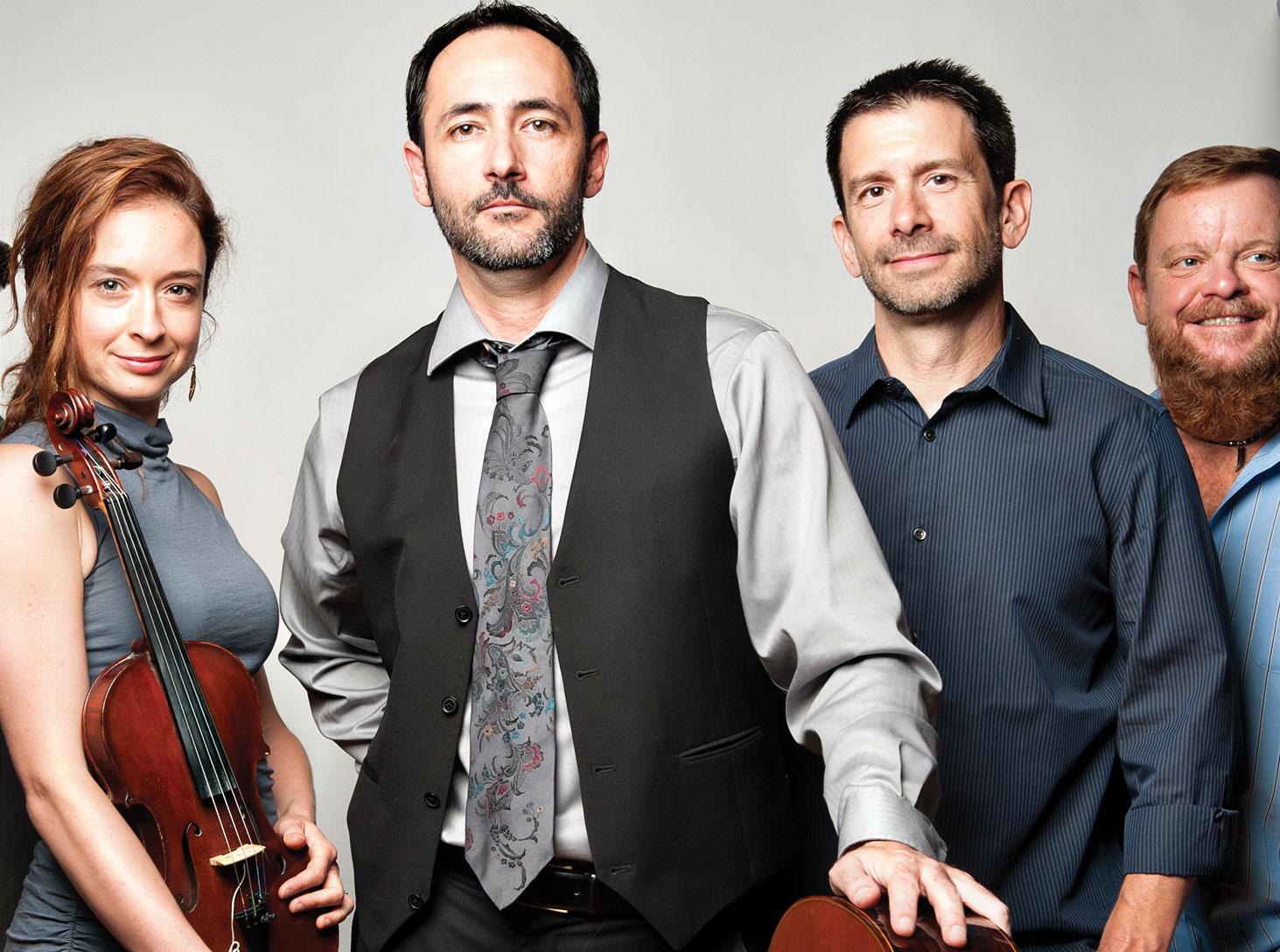 The Madera Clubhouse Ballroom is proud to present DeGrazia Music on Friday, April 20, 2018. The cash bar will open at 6:00 p.m. The show will begin at 7:00 p.m. Tickets are $20.
Domingo DeGrazia is a guitarist and song writer playing Spanish and classical guitar music. Teamed with violinist Beth Daunis and the DeGrazia band he performs public concerts and corporate events. Appearing on film and television, his music has reached across the globe and inspired music for Dancing with the Stars. Domingo DeGrazia was born and raised among the music and landscape of the Sonoran Desert. The youngest son of famed artist Ted DeGrazia, Domingo's passion for guitar carries on the family legacy for artistry and continues to impress music and art critics alike. Performing throughout the U.S., DeGrazia's music embodies the experience of the Southwest and weaves a delicate tapestry through sound. Off-stage he balances intellect and creativity
In addition to being a musician, Domingo became a licensed pilot at age 17, and a licensed helicopter pilot at 19. He earned a Bachelor's degree in Aerospace Studies, a Master's degree in Aeronautical Science, and a Juris Doctorate in law. He is a skydiver, a certified scuba diver and a former motorcycle road racer. As a bicycle stunt rider, DeGrazia was featured in television commercials.
His first CD release of original compositions, SAN CARLOS, included 11 tracks, and features nine musicians. Complimented by Latin and Salsa drums, the pace of the music is enticing and upbeat. His musical journey continued when he began to write music and perform with violinist Beth Daunis. A classically trained performer, Beth Daunis delivers gypsy-esque violin melodies that dance gracefully over the raw power of Domingo's Spanish-infused guitar. Their 2009 CD, The Bluest Sky, has received critical acclaim. In concert with the full Spanish guitar band, they continue to write and release music. They have since released the Spanish guitar CD, Nuance, in 2014. In addition to live performances the band writes soundtrack music for movies and TV. The Spanish guitar band includes Kai Felix on drums, Mark Brugler on bass guitar, and Rick Skowron on guitar. The band's stage presence is an experience in and of itself; their passion and talent leave audiences spellbound.