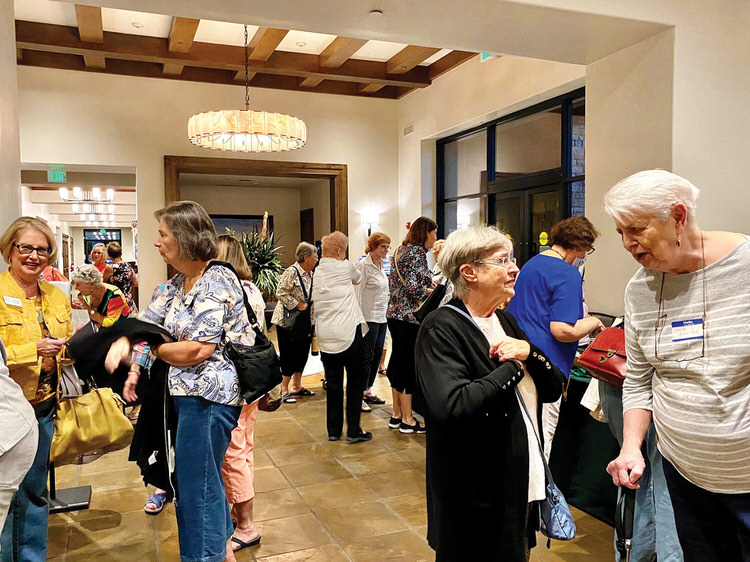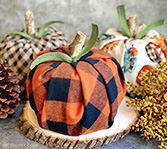 Sharon Pulcinella
As the days shorten and evenings cool, our snowbirds return ready to enjoy all that Green Valley has to offer during the fall and winter months. For members of The Women of Quail Creek (TWOQC), this includes reconnecting with old friends at luncheons, programs, and small group events.
TWOQC's On-the-Go group (led by Bonnie Hyra and Pat Neel) offers monthly excursions to venues in the Tucson area, from its better-known art and history museums to its best-kept secrets. In September, members were treated to a glimpse into the world of miniatures at the Mini Time Machine Museum of Miniatures, housing more than 500 antique and contemporary dollhouses and room boxes.
Book lovers can curl up in a favorite chair with a selection from the 3rd Friday Book Group (organized by Crystal Wolfe) or join a discussion about their favorite reads in a variety of categories. For gardeners, the new Gardening Group has a calendar of informative meetings, garden tours, and speakers guaranteed to turn the brownest thumb green, even in our desert climate! Coordinator Cheryl Richardson says that an upcoming tour of Quail Creek resident Arlene Zaloznik's cactus garden promises to be "out of this world."
Returning cooks can look forward to events like the one hosted recently by Tessie Hagerich to learn how to make her amazing savory white chicken chili and pineapple upside down treats. Frannie Vanselow hosted a Pumpkin Lovers Brunch just in time for fall. The In My Kitchen group coordinator Pam Hartwell-James says that cookie decorating and a demonstration of Norwegian Lefse are on tap for December.
As the holiday season approaches, novice and experienced crafters will have the opportunity to unleash their creativity at make-and-take gatherings like the one hosted by Sharon Pulcinella on Sept. 18, where participants left with a 3-D paper pumpkin to brighten their homes.
Genealogy Group leader Janice Messer reports that interest and participation in their monthly meetings remain strong. The gatherings enable amateur genealogists to share research tips, stories, and resources. Several of the ladies visited the Genealogy Library at La Posada on Sept. 21, where they learned about the many tools available there for genealogical research.
On Sept. 27 the ever-popular Randy Wade, owner and founder of Tumacookery, returned to the Madera Clubhouse yet again to entertain 78 TWOQC members. Randy and Chef Jeri Hoyle kept everyone engaged as they shared some tips for minimizing stress when hosting a dinner party. Randy also explained how to use an air fryer to make delicious appetizers for a small group of guests. Many attendees who arrived early received a small gift bag containing a fresh-baked cookie, and seven lucky ladies were winners of one of the door prizes from the Tumacookery store in Tubac.
The next big event on the TWOQC calendar is the holiday luncheon on Dec. 7, which will be held in tandem with a community food drive collection.