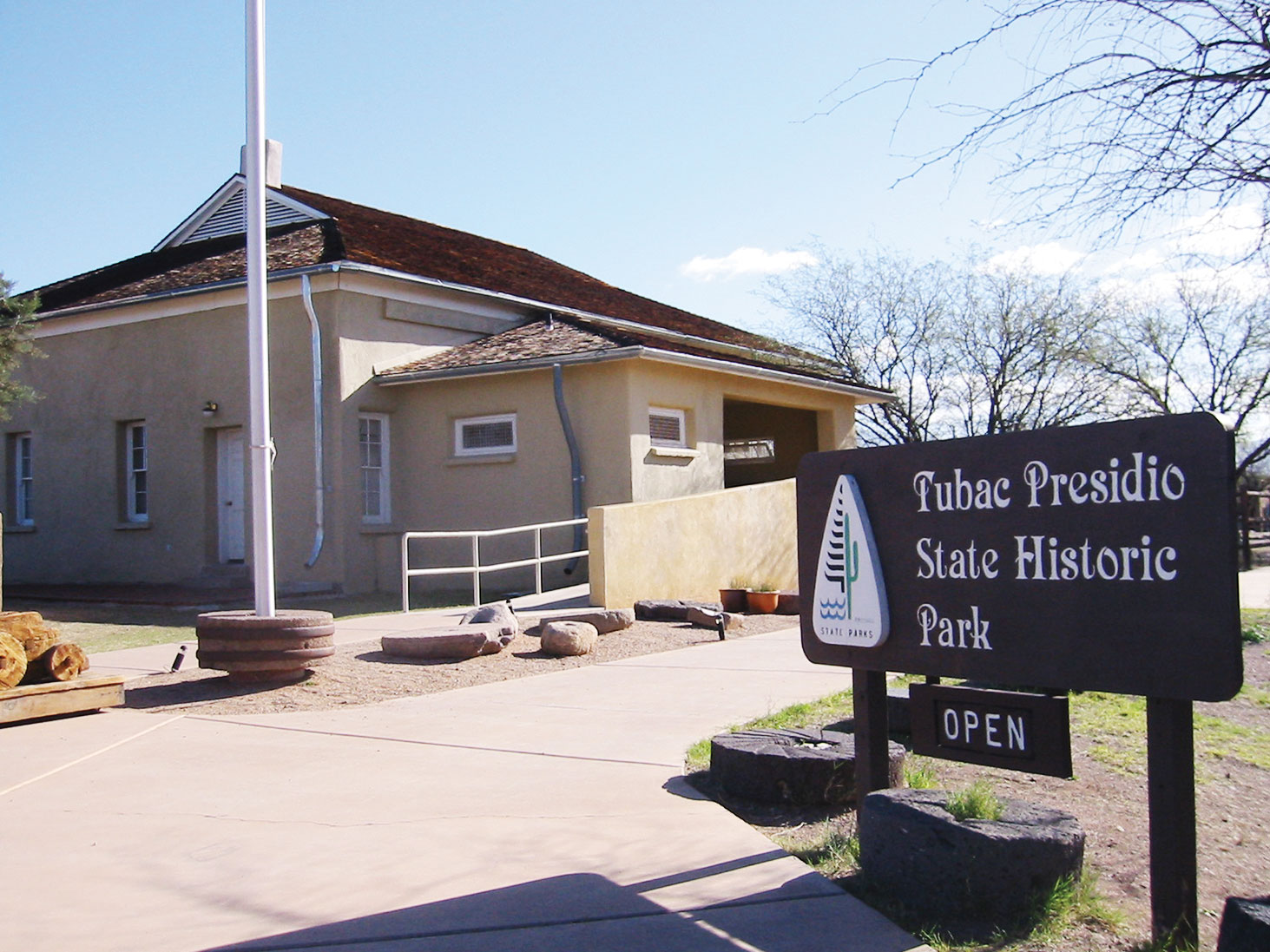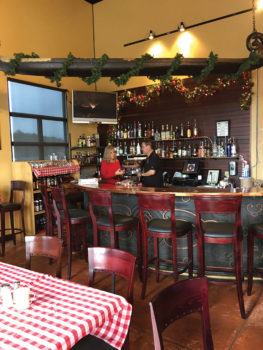 Diane Quinn
The 2018 TWOQC Field Trip to Tumacácori Mission and Tubac Presidio is scheduled for Monday, March 26 from 9:00 a.m. to 4:00 p.m. Reservation sales will commence Monday, January 29 at 9:00 a.m. prior to TWOQC's January program. Reservations are $40 per person which includes bus transfer, lunch and entry into each park. Sales are non-refundable.
Two buses will leave Quail Creek at 9:00 a.m. with one group touring Tumacácori Mission and the second group touring Tubac Presidio. Both groups will meet at The Italian Peasant in Tubac for a buffet lunch with salads, lasagna, eggplant parmesan, bread and dessert. Wine will be available for a nominal fee to be announced at a later date. After lunch the buses will load up and visit the other site. Return to Quail Creek is scheduled for 4:00 p.m.
Inside the Tumacácori Park grounds, visitors will find a very nice garden, designed as it would have been during mission period times. A 14-minute video will be available to watch, as well as tours of the newly remodeled museum and the church ruins. The historic orchard, which includes quince, fig, pomegranate, apricot and peach trees, has also recently been replanted. While touring Tubac Presidio participants will learn of the original settlement of Tubac and its colorful residents. Tubac is Arizona's oldest European community and home to the oldest Spanish presidio, or military complex, in Arizona. Tubac Presidio State Historic Park helps to preserve the ruins of the Spanish Presidio site, San Ignacio de Tubac, established in 1752. There are gift shops in both settings.
TWOQC is looking forward to a fun and memorable 2018 Field Trip and invite you to come along. For further information contact [email protected] or consult the website womenqc.com.