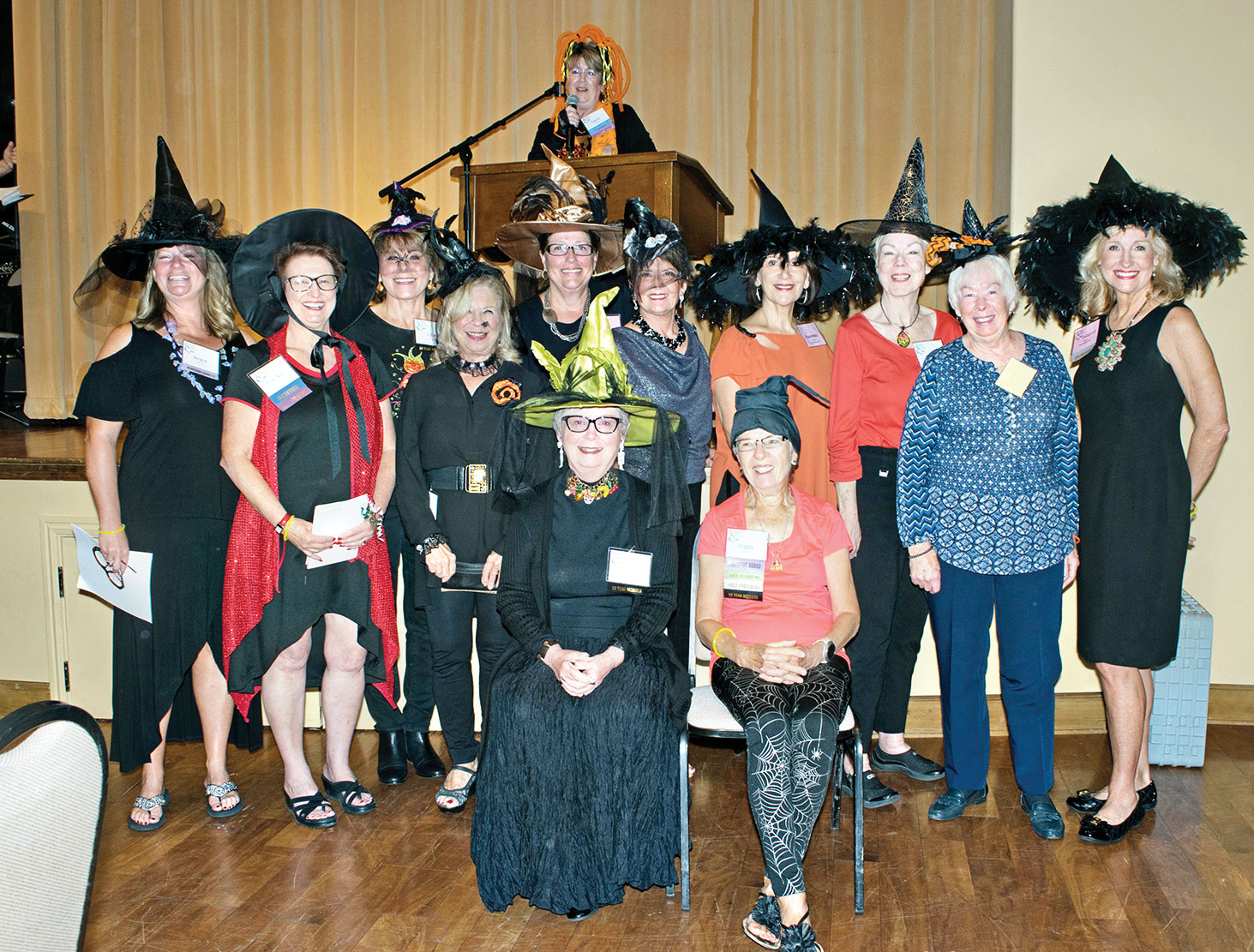 Diane Quinn
Over 200 members of The Women of Quail Creek got into the Halloween spirit during their October 30 Membership Brunch. The women, many in costume or festive garb, celebrated the activities of the social and charitable organization while dining on a light brunch.
Carol Mutter, president of TWOQC, recognized the many volunteers that contribute in a variety of ways to support the club's diverse charities. Those attending were also presented with the initial slate of officers being nominated for upcoming positions on the 2018 Board of Directors. Elections will be held during the club's December holiday luncheon.
Entertainment during the brunch was provided by the Big Band Sounds of Green Valley. In true Big Band era style, the musicians played tunes made popular by the likes of Glen Miller and Artie Shaw. By the end of the event the women were on their feet and dancing in the aisles.
For pictures of the event and more information about TWOQC, consult the website womenqc.com.