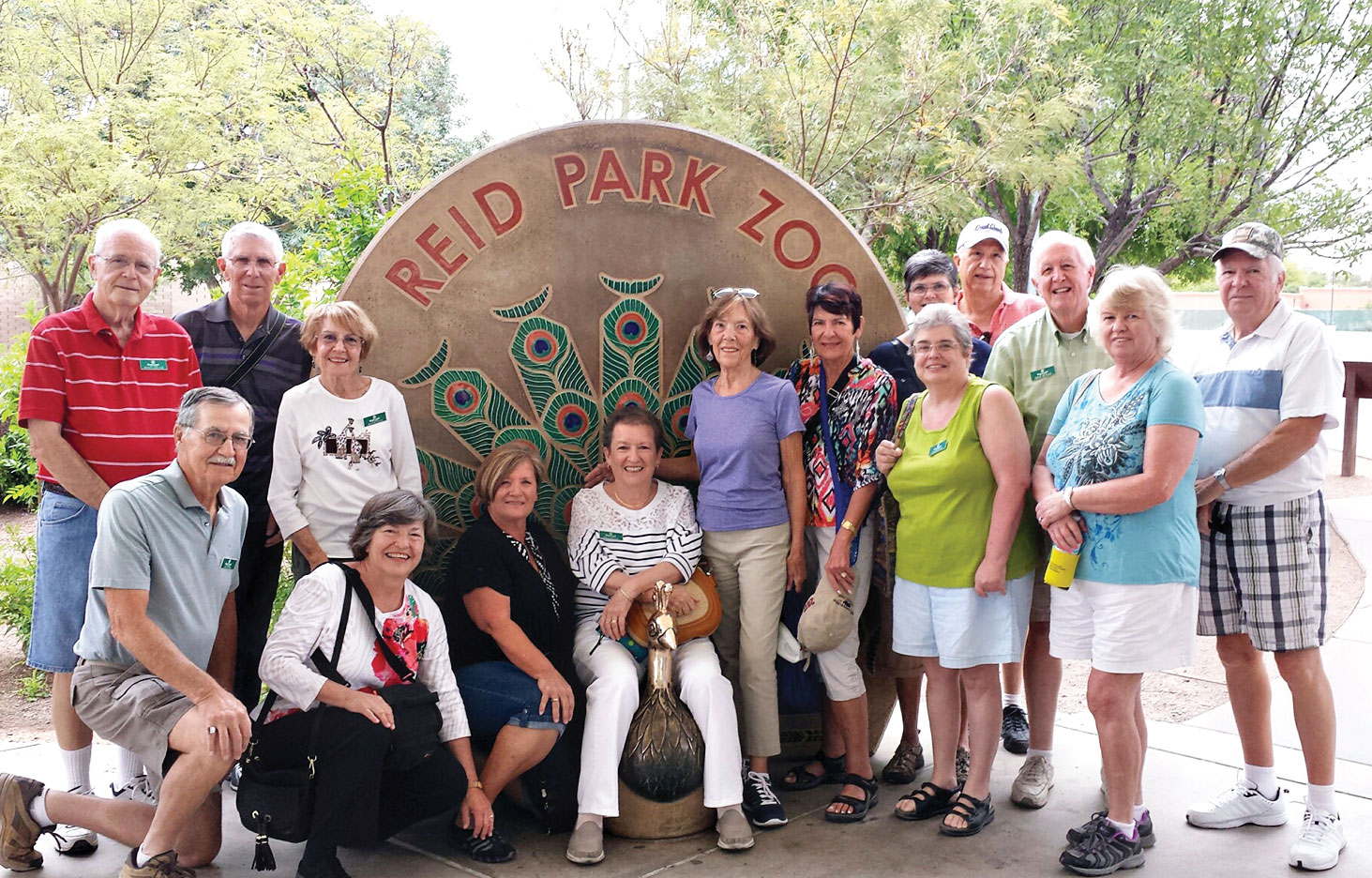 Bonnie Hyra
TRIPS organized a tour to the Reid Park Zoo on Thursday, April 7. Sixteen Quail Creek residents were able to see what goes on behind the scenes. Emphasis on keeping the animals in top condition was obvious. The tour group was able to watch food prep in the kitchen where only the best available meat, fruits and vegetables are prepared for the animals. ($250,000 a year!)
The group was able to visit the bedroom of the Bengal tigers and witness how the staff trains them to voluntarily take medicines and other measures in their best interest. In addition to the tigers, the white rhino area was very interesting with pertinent information regarding the trade in ivory.
The completion of the tour focused on feeding the giraffes, with their 18-inch tongues savoring the carrots offered. This was a great opportunity for photos.
Following the tour, members were able to wander the paths of the zoo visiting viewing areas for the grizzly bears, the anteater, the jaguar, many birds and other species. After a picture perfect day at the zoo the participants enjoyed lunch at a nearby restaurant.
TRIPS are open to all residents of Quail Creek. Announcements appear in the Quail Creek Crossing with specifics outlined in What's Happening prior to sign-ups. A volunteer committee plans eight trips each year October through May. For further information call 777-4230.