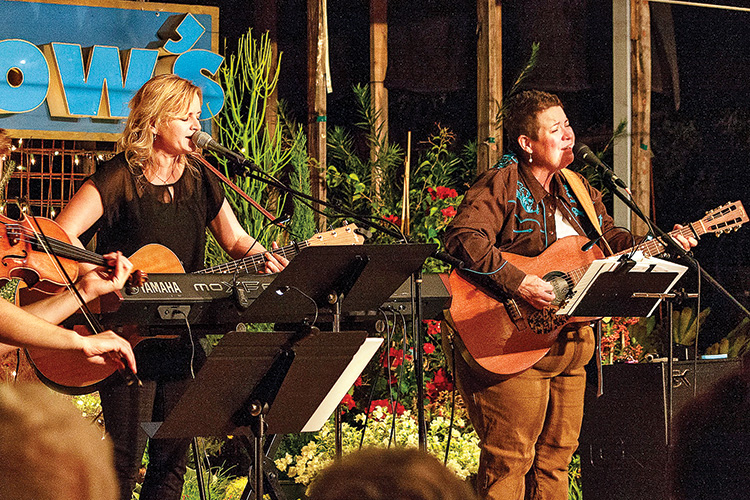 Cindy Mayron
"Each October, The Women of Quail Creek (TWOQC) come together to celebrate the three strong foundations of our organization: fostering friendships, charitable work, and furthering knowledge," said Pat Neel, TWOQC president. "We're nearly 400 members strong, and we welcome women who are new residents or haven't attended a TWOQC meeting before. Renew your membership or become a member (dues are good through December 2020) at our annual membership brunch, "Amber Autumn" on Oct. 28, at 11:00 a.m. in the Madera Clubhouse Ballroom.
Tickets are $10 for members and $20 for first-time guests. A cash bar opens at 10:30 a.m. (the featured drink will be a tequila sunrise). Doors open at 11:00 a.m., and brunch will be served after a short business meeting. The menu includes a croissant filled with chicken salad, fresh fruit, and chocolate mousse pie with whipped cream and coffee. For tickets, contact [email protected]
As TWOQC continues to celebrate its 15th anniversary, new and returning members are welcome to learn more about the following upcoming club's events: Javelina Hoedown (Oct. 13), benefiting the scholarship program; VA homeless veterans clothing drive (Oct. 19); monthly programs, Ladies Night Out (Nov. 11); and the holiday luncheon (Dec. 9).
In 2020, look for the annual fashion show benefiting the Cancer Society, a field trip, scholarship awards, a military baby shower, the Youth on Their Own (YOTO) yearly school supplies drive, and Honor Flights.
"All of these activities would not be possible without our dedicated volunteers," said Neel. "Whether you're interested in social events, helping support charities, or looking for a place to meet new people, TWOQC is the club for you."
Amber Norgaard and Sabra Faulk will entertain us with their music that blends country, folk, blues, and rock into a high-energy, soulful performance that features their own original music and familiar cover songs.
Amber Norgaard is a nurse-turned-musician who uses music as a healing art. Before launching her music career in 2004, Norgaard worked as a registered nurse in southwestern Alaska for six years, living 400 miles from the nearest highway.
Sabra Faulk is an award-winning bassist, vocalist, and acoustic guitarist. She has been a staple in the southern Arizona music scene for more than 25 years and is best known for her funk, rock, and blues bass playing.