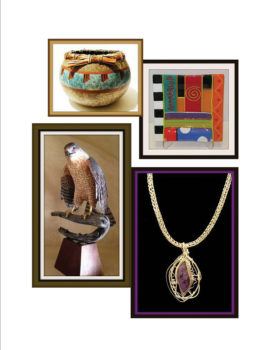 Eve Fly
Fall is upon us and that means all the art shows and fairs will begin. The SaddleBrooke Artisan Fair will be held Saturday, November 5. So save the date to see over 100 SaddleBrooke artists show and sell their creations.
Our show has been described as a show of talent, texture and diversity, simply because of the vast array of mediums used. From wood sculpture, to gourd carving, photography, pottery, fused glass, textiles, authors, jewelry and original paintings—. The list of talent is endless and must be experienced to be believed.
So please mark your calendar for Saturday, November 5; one day only, from 9:00 a.m. to 3:00 p.m. You will not be disappointed.
For more info Contact Mark Erickson at [email protected]