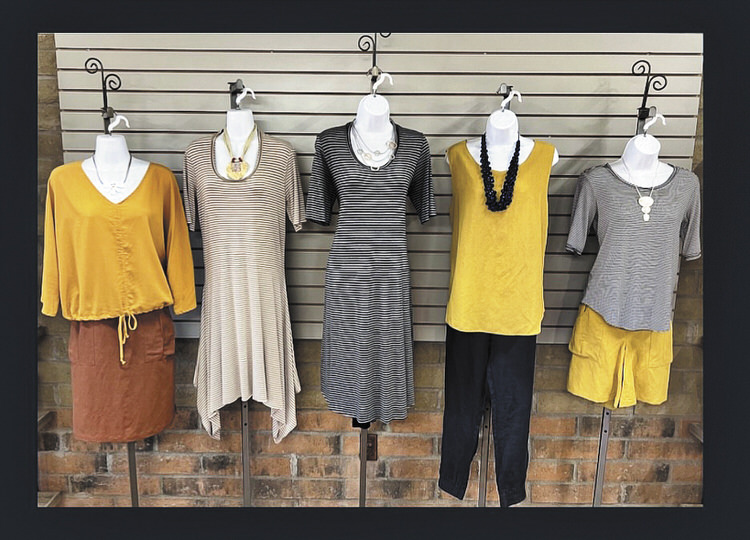 Connie Vaughan
Caring Hearts & Hands of Quail Creek (CHHQC) is once again holding a Luncheon and Fashion Show of Ruby Jane Designs of Tubac on Tuesday, Feb. 6, 2024, at the Madera Clubhouse Ballroom.
One hundred percent of the net proceeds from this event go directly to YOTO (Youth On Their Own), a dropout-prevention program that supports high school graduation and the continued success of youth experiencing homelessness in Pima County. A graduate from the YOTO program will be our featured speaker.
This year's theme is "Vacation Bash—Ruby Style." Whether you are planning a cruise, a beach retreat, a lakeside resort, or just a staycation with dinner in Tucson or at the Grill, every woman looks fabulous in Ruby Jane Designs! Ruby Jane's clothing is designed to be mixed and matched to complement your existing wardrobe from one season to the next. The outfits are flattering, comfortable, and made from easy-care fabric, perfect for travel. Ruby Sanders, the designer and owner of Ruby Jane Designs, has her clothing made in Tucson, supporting our local economy. Breaking news: Ruby Jane Designs just won the 2023 Tucson Weekly Best of the Best for Best Local Clothing Designer!
And there will be plenty of raffle prizes to win, including wine, Ruby Jane gift certificates and accessories, a private fitting/cocktail party with Ruby for one lucky lady and up to eight girlfriends, artisan jewelry, golf certificates, tennis and pickleball accessories, and much more! Each attendee will receive a swag bag with gifts inside.
Doors open at 10:30 a.m. with a no-host bar, and again we will be offering a "Ruby Cocktail," specially made for the event. The program will commence at 11:30 a.m. with a luncheon of chicken tortilla salad, rolls, coffee, and apple pie for dessert. Accommodations can be made for dietary restrictions and allergies in advance when purchasing your tickets. The price for the luncheon and the fashion show is $40 per guest or $400 for a reserved table of 10, both of which are payable by check or cash only.
CHHQC will start selling luncheon and raffle tickets on the following dates through December, or until tickets sell out. Last year tickets sold out within two weeks!
Ticket and raffle sales will be in the Madera Clubhouse lobby or can be purchased by emailing [email protected].
Tickets will be sold before the concerts on Oct. 27, Nov. 14, and Nov. 19, from 5:30 to 7 p.m.
Tickets will be sold in the Madera Clubhouse lobby on Dec. 1 and Dec. 8 from 8 to 11 a.m.
This event is open to all women in Pima County and will be extremely popular, so gather up your girlfriends and buy your tickets early.
For more information about Caring Hearts & Hands Quail Creek, go to our website caringheartshandsqc.com.