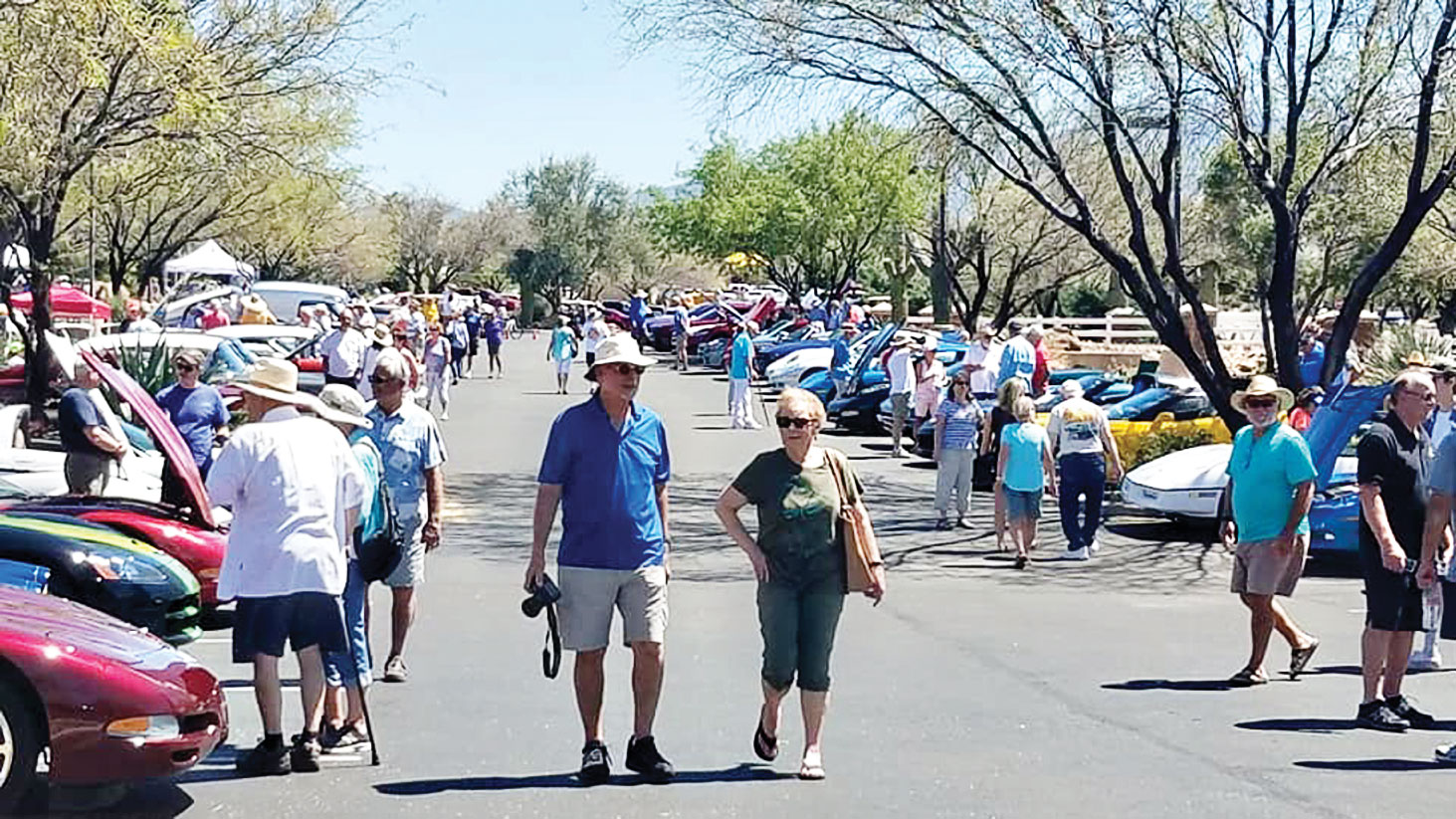 Jack Davis
The Quail Creek Car Show Committee would like to thank everyone who contributed to the outstanding success of our fourth annual car show. Beautiful weather, snazzy cars, golf cars and motorcycles welcomed hundreds of spectators. The generosity of our QC residents and residents of the surrounding area was once again on display as we were able to raise over $8,500 and more than $800 worth of paper products and toiletries for Valley Assistance Services, a wonderful local charity.
A special thanks to the 105 participants who entered their vehicles; the more than 40 volunteers that organized the parking, raffle sales and donation collections; the local businesses and generous residents who contributed so many awesome raffle prizes; to Quail Creek for providing our venue, food for our spectators and also contributed to our raffle and to Bill Foraker who did an outstanding job announcing the show, calling-out prize winners and playing great music.
We would like to specifically thank Valorie Pretzer for donating an entire wardrobe of 20 of her stunning originally designed American Girl-type doll outfits along with the doll that was auctioned. Jadine Hilt was the creator of a gorgeous raffle item, Old Guys Rule Patriotic quilt. Both ladies spent many hours and much on materials to share their gifts to benefit VAS. We thank them for their incredibly generous donations.
We are so fortunate to have charitable organizations like Valley Assistance Services in our community. Thank you to Chris Erickson and all her staff for participating in our show but more importantly for all the outstanding services they provide to our residents.