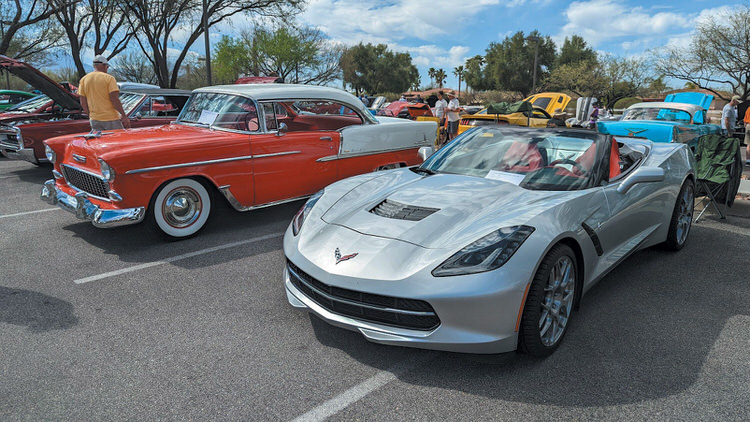 Quail Creek will welcome the public to its 2023 Car Show on Sunday, March 19. There will be some 100 classic cars and hot rods on display in the Quail Creek Madera clubhouse parking lot located at 2055 E. Quail Creek Cross Boulevard.
The show opens at 10 a.m. and closes at 2 p.m. Admission and parking are free.
In addition to the cars, there will be music and a 50/50 raffle benefiting the Sahuarita Food Bank.
Guests are asked to donate nonperishable food or give cash or a check for the Sahuarita Food Bank.
For more information, please contact Jay Lucas at [email protected] or Gary Johnson at [email protected]