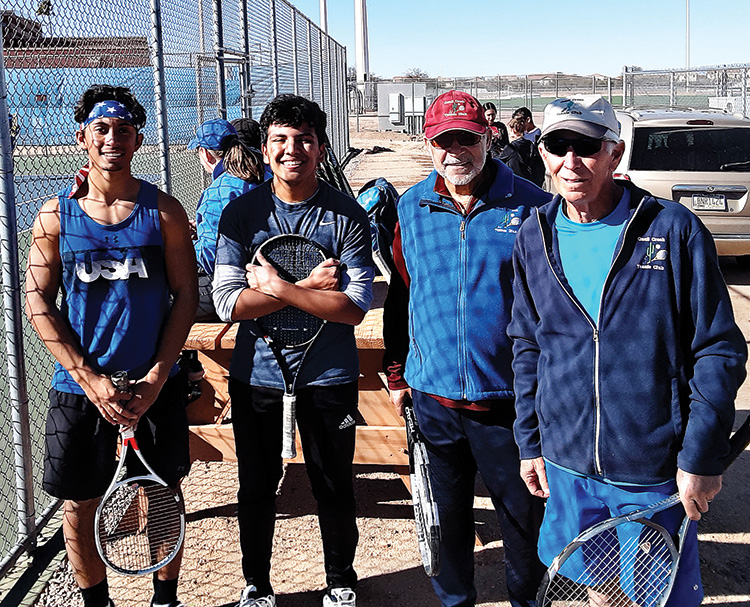 On Feb. 26, the Quail Creek Tennis Club had their annual tennis exchange with the Sahuarita High School tennis team. The Sahuarita tennis team coaches, Scott Boyton and Ray Wardlaw, hosted the tennis exchange with Quail Creek players playing the boys and girls of the tennis team. Everyone had a great time. Last year, the Sahuarita tennis team came to Quail Creek and this looks to be an annual event.
The new Quail Creek Tennis board members are Doug Shumway, president; Joy Olson, vice president; Judy Sypkens, secretary; and Joanna Davidson, treasurer. Also, Don Callen, Randy Kimbrell, and Linda Weissman are board members.
The Quail Creek Tennis Club's activities include all levels of league play, tournaments, clinics, and social events.
Come join us for some fun tennis and great comradery. Please contact Doug Shumway at 760-559-7126 for more information.