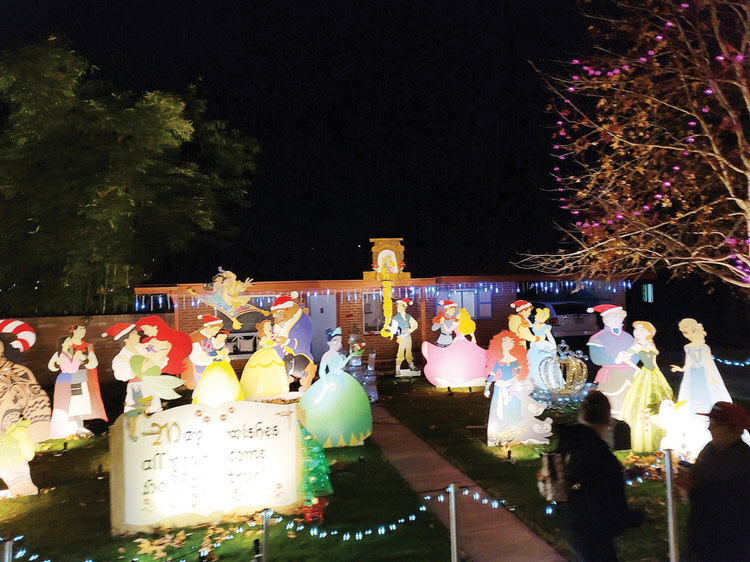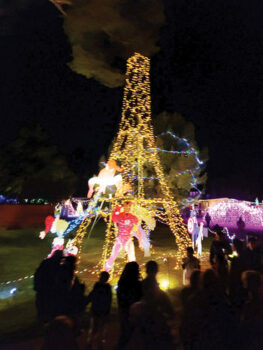 Another "sold out" outing for the residents of Quail Creek was enjoyed recently by more than 300 of our friends and neighbors.
The Quail Creek Activities Council sponsored the outing for all to enjoy. In what sounds like a verse to "The Twelve Days of Christmas," the council rallied to present the event: 317 residents, 10 tractor-pulled wagons, six council chaperones, five full-size buses, one board member and the general manager, and smiles all around.
The evening was relatively warm for December, and good thing—the wagons are all open air! The spirit enveloped everyone as the wagons reviewed the decorations and waved to other spectators along the route. Scents of pine trees, kettle corn, and hot chocolate with marshmallows filled the air.
Winterhaven is an entire housing district in Tucson ('50s-era homes) that comes together for two weeks and decorates every home with lights and Christmas scenes. The district uses the event as a fundraiser for the local food banks.