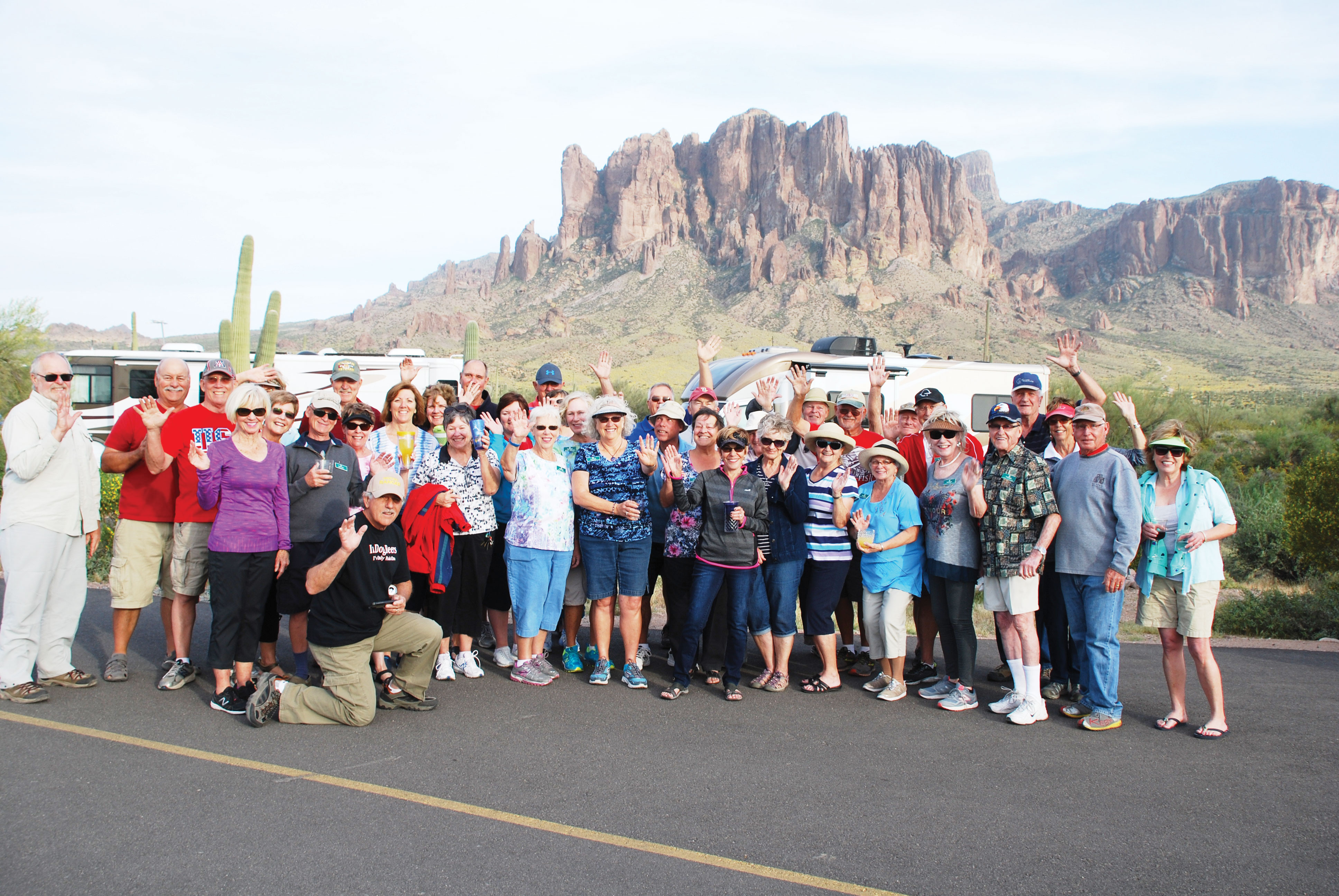 The Quail Creek RV Club had a record number of 24 RV's on the March 5 day trip to the Lost Dutchman State Park, located just below Superstition Mountain east of Phoenix. Forty-eight members traveled to enjoy one of Arizona's nicest state parks. Perfect planning allowed us to experience beautiful wildflowers, a full moon, great hiking and exploring. Happy hours and dinners were held each evening.
This was one of four great trips the RV Club had this season. The club also had a trip to Canyonlands and Moab, Utah in mid-April.
The RV Club has an active agenda, meeting monthly on the first Wednesday at 4:00 p.m. at the Madera Clubhouse. During the summer months members host potlucks at their homes for those that stay year round. Members volunteer to plan and run the trips. Currently the club has 80 members and growing. Membership forms are located at the Madera Clubhouse.