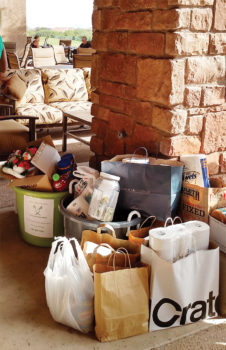 Peggy McGee
In keeping with their tradition of helping others, the Lady Putters will sponsor its annual Christmas in July collection on July 11 to support the Green Valley Community Food Bank.
Especially needed now that schools are closed are cereals, juice packs, dried fruit and Pop-Tarts. Children who normally rely on free breakfast and lunch at school are now home for these meals during the summer. Also needed are non-perishable groceries, in particular peanut butter, canned meats, fish and vegetables, and cleaning, paper and hygiene supplies. Cash, check, credit card and gift card donations are always appreciated. Each dollar donated gives the Food Bank $9.50 in buying power.
The Food Bank will have its bins available to receive donations at 7:45 a.m. on July 11.