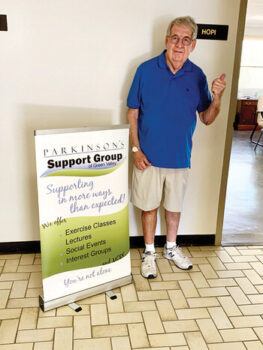 Jane Bottlinger
Our nonprofit, volunteer-based support group is available to anyone who would like to find out more about Parkinson's disease. We encourage our membership to participate in the variety of activities and informational meetings that help create a network that is accessible.
There are more than 270 members, which consists of people diagnosed with Parkinson's disease and care partners/family members. Staying connected can be a valuable part of living with this disease. Our Resource Room is open on Tuesdays from 1 to 3:30 p.m. It contains library materials and other helpful information. Our address is 270 W. Continental Road in Green Valley (BMO Bank building next to the bank and Access Wisdom, near KFC).
Check out our website www.gvparkinsons.org.