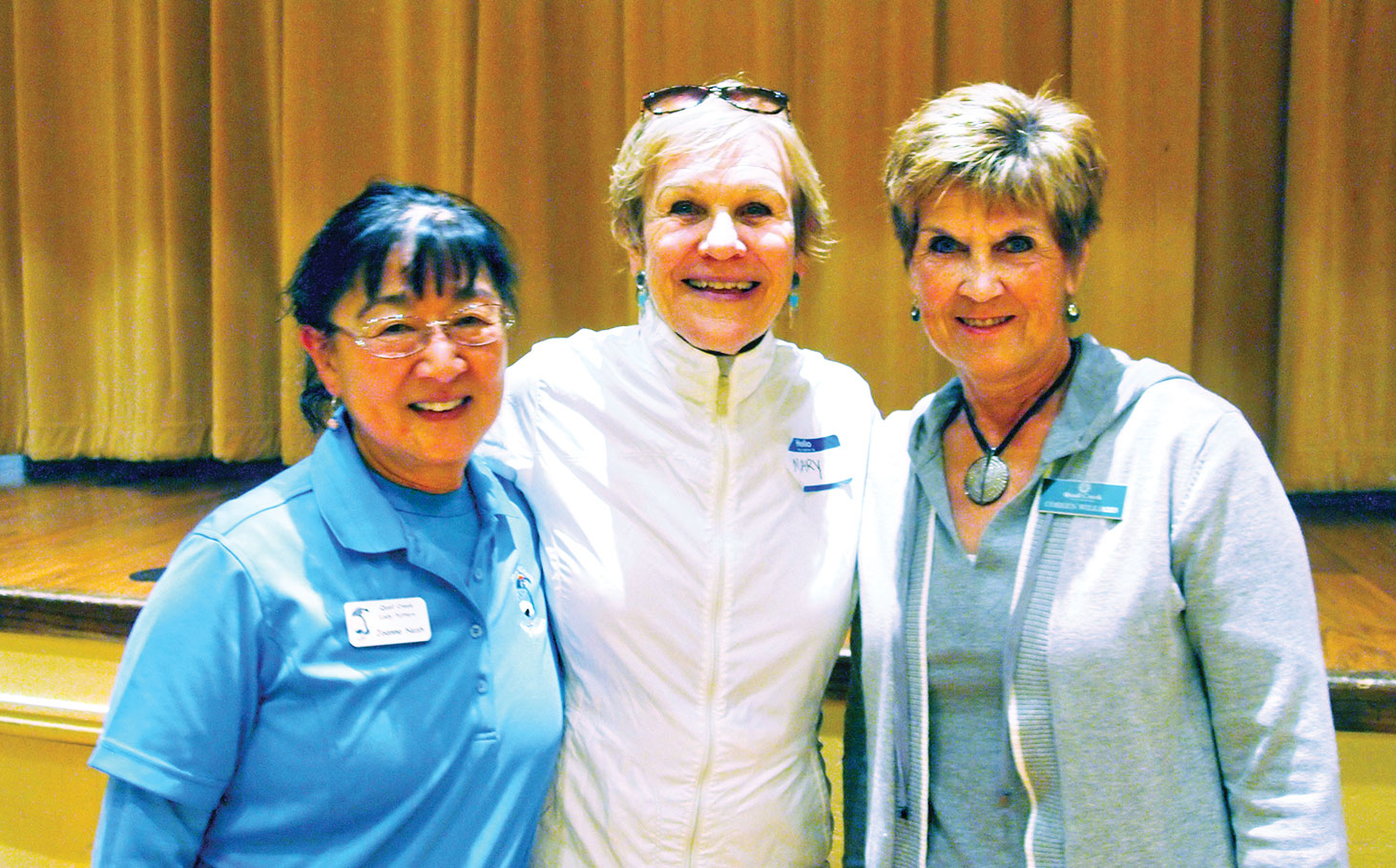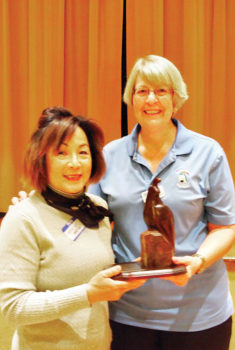 Peggy McGee
After their putting session, the Lady Putters adjourned to the Ballroom for a short business meeting and lunch. The group welcomed Suzan Bryceland as the new Sunshine Lady, the one who sends sympathy and get-well cards to members who have lost a loved one or who are suffering from injuries or illness. A big thank you went out to Bev Wake who had the Sunshine Lady responsibility for several years.
After lunch, the Putters who had achieved a new personal victory during the previous six weeks were recognized.
Frances Martin was applauded twice, once for having the Low Net Score of 31.75 and then for having the most holes-in-one with 13. Lou Moultrie had the low gross score of 35.3.
Getting a score of under 40 for the first time were Judy Michael and Diane Gordon who each got a 39, Diane Boisen with a 38 and Pam Schroeder with a 36. Achieving par and below scores were Coreen Williams, Mary Fowler and Lucy Carroll each with a 36, Joanne Nash with a 35 and Frances Martin with a 33.
The Putters' last day to putt under the winter schedule will be April 25. On May 2, they will switch to the summer schedule with check in beginning at 7:45 and putting starting promptly at 8:30.