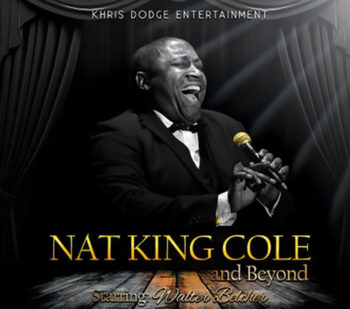 Nat King Cole and Beyond, starring Warren Belcher and produced by Khris Dodge Entertainment, will be presented Monday, January 8, 2018, at 7:00 p.m. at the Madera Clubhouse Ballroom. A Cash Bar opens at 6:00 p.m. Ticket price is $25.
International performer Walter Belcher has brought this acclaimed show to stages across the world. Nat King Cole is known for his sultry baritone voice, a signature sound and signature songs. This show has all of that plus more. It goes beyond the expected and pays tribute as well to many artists that have been inspired by Nat. From Cab Calloway to Stevie Wonder, Walter sings a tour de force to be reckoned with. And yes, expect an Unforgettable evening of song.
Cash Bar will remain open through the 15 minute intermission. Beverages purchased at the Cash Bar are permitted in the ballroom.
Tickets available at QuailCreek.ShoWare.com
All sales final (no refunds or  exchanges).