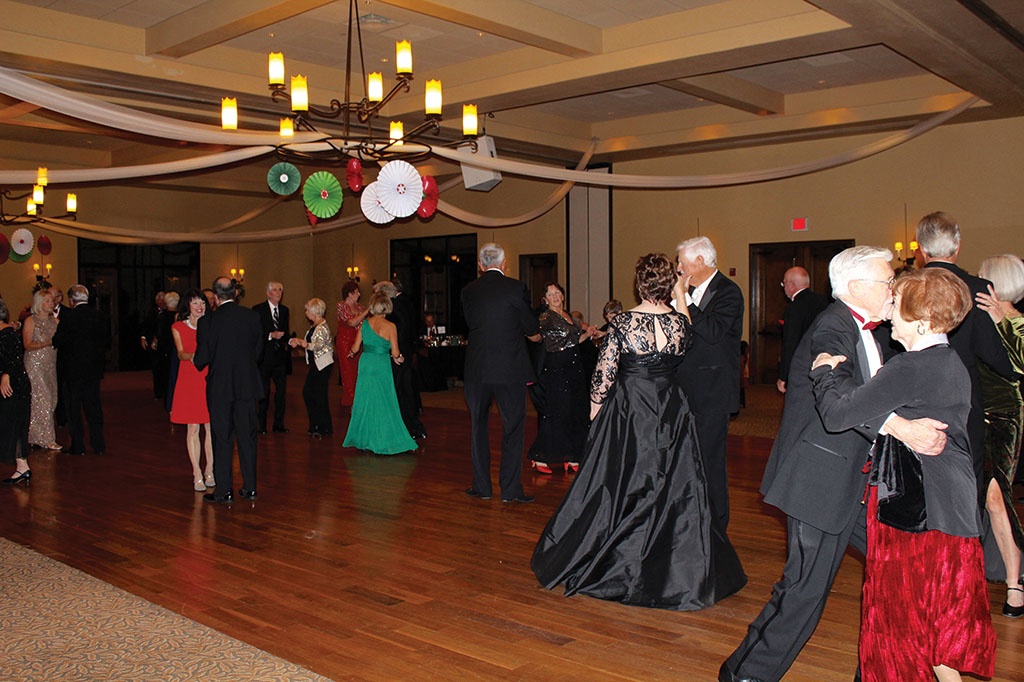 Dodie Prescott
Organized in 2004, the Quail Creek Ballroom Dance Club's mission is to provide formal evenings for the enjoyment of area residents. We recently asked our members why they joined the club and why they continue to be members. Here are a few of the comments we received.
* "We joined the club because it is a super deal! You get to dress up, enjoy a very special dinner at a quite reasonable price, listen and dance to a live band and meet other people who enjoy doing these things as well."
* "We especially like the fact that there are many members of the club who also are novice dancers who enjoy the evening and enjoy learning new things. The atmosphere of the dances is friendly, non-competitive and reassuring."
* "It is a great value even if you don't like to dance very much. The food is fabulous and you can't buy a meal for the $70 per couple per dance."
* "We joined the club when we moved to Quail Creek because where else can you go to such a beautiful formal affair four times a year with lots of friends and neighbors. Our monthly dinner/dance is the best social event of its kind this side of Tucson."
* "We continue to be members because each dance is an event in itself. The dinners are excellent and it's fun to get dressed up once in a while. And it's only a few blocks from home!"
* "We join year after year (members since 2006) because the dinner dances continue to be superb, elegant affairs and exceptional values for the money. We've never been disappointed – not once."
* "We continue to be members because we enjoy the evening and for the cost and what is included; it remains a great deal for a close and very special night out."
The next Quail Creek Ballroom Dance Club dinner dance is scheduled in the Crystal Ballroom at the Madera Clubhouse on Wednesday, February 17. Club members and guests will travel to Lima, Peru, to experience the cuisine of the IK Restaurante. Set in the busier part of Miraflores in Lima, the dining room has tall ceilings with plenty of wood and designed to replicate a wooden food crate. The atmosphere is hushed with lots of vibrant green plants on the walls and the humming of the forest and sounds of sea waves is played throughout, allowing you to be one with nature.
Dinner starts with an appetizer of seared scallops with papaya. Menu choices include pork tenderloin or grilled snapper with a delectable dessert of rice pudding over cinnamon meringue shell. The Tom Patrick Orchestra will provide dance music for this special evening.
If you have considered joining the club, you are welcome to attend as paying guests to see if you enjoy it. Please contact Justine Lewis at 399-4646 or [email protected] for reservations for the next dinner dance. For more information about the club, visit our website at http://quailcreekballroomdance.com.