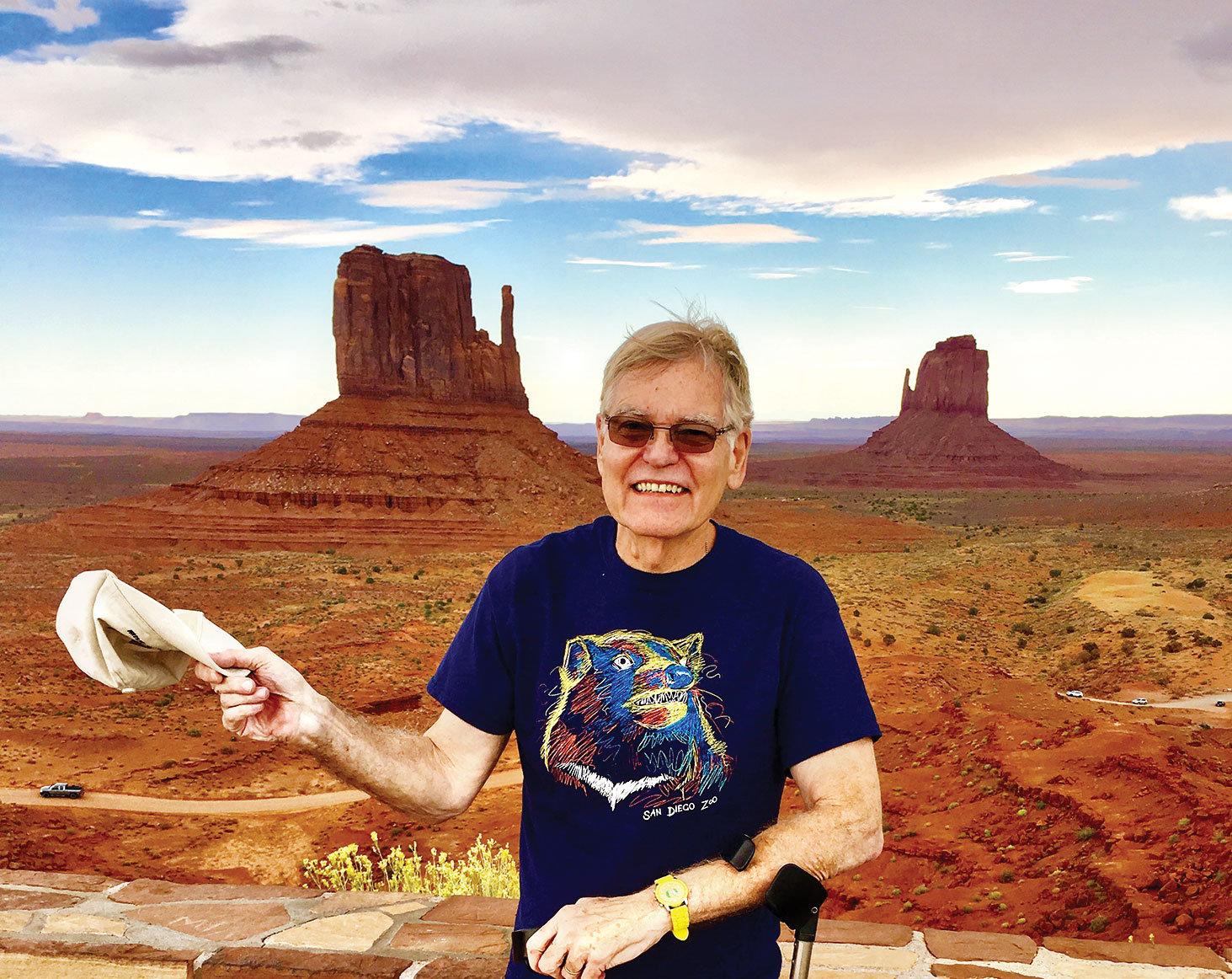 Ginny Hutcheson
With the help of Jim Asbell, the Quail Creek Fights Back Relay for Life team raised over $25,000 in six months for the American Cancer Society. Jim's personal goal was to raise $5,000 to help find a cure for cancer. Thanks to Jim's friends and relatives, Jim's memorial fund reached over $5,000 in March.
Jim was a stage IV colon cancer patient when he joined the Quail Creek Relay team to help the American Cancer Society fund patient education, programs, advocacy and cancer research. Jim's cancer journey took him through many treatments and clinical trials during which Jim continued to enjoy his friends, travel and paint over 100 pet pictures on commission. He wrote a book, Live Well With Terminal Illness and Other Crappy Diseases and gave talks around the community about his book and love of life. Jim spread his friendship through articles he wrote about his cancer journey for the Green Valley News.
On April 14 at the Green Valley/Sahuarita Relay for Life event at Rancho Resort, the Quail Creek Relay for Life team along with many of Jim's friends walked a "Jim Asbell Memorial" lap wearing red capes, holding red balloons while missing Jim and remembering Jim as their previous Relay survivor speaker that was dressed in a red cape and wearing a head band of a cork screw going through his head. Jim's cancer journey was full of humor, good advice and living life to the fullest no matter what life throws at you.
The 2018 Quail Creek Relay for Life team will continue to raise dollars for the American Cancer Society to fund cancer research. To donate to the team and follow the team's progress, go to www.relayforlife.org/gvsahuaritaaz and click on the Quail Creek Fights Back team. To join the team or for more information about Relay for Life and team activities, contact Team Captain, Ginny Hutcheson at [email protected]