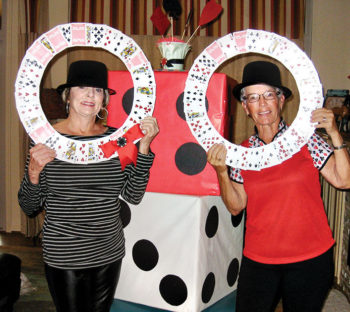 Terri Erickson
Casino de Quail is coming next month, and it will be fabulous!
The QCLGA's member/guest tournament is April 18 and 19 and the committee has been busy creating a good time for all. Sherry Morris and Kandi Roy are the decorating committee and have created the fun casino theme. There will be an afternoon round of golf with dinner to follow, and a morning round with the finale luncheon, golf winners announced, and raffle and split the pot prizes awarded.
The sign-up sheets are available in the pro shop. If you are looking for a partner, contact Barbara Erickson at [email protected]
Come and join the fun!