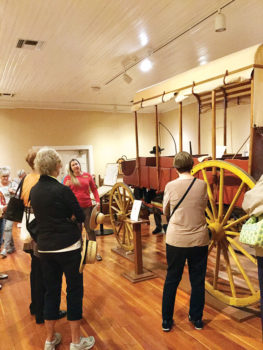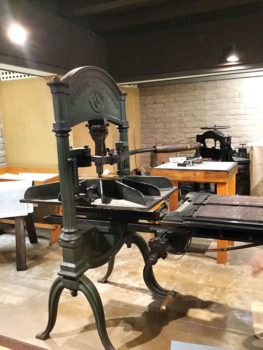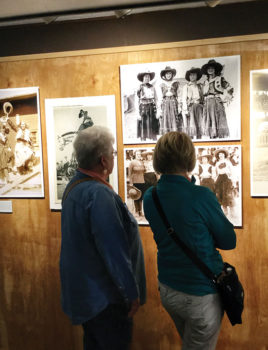 JoAnn Haberer
The Women of Quail Creek experienced 2,000 years of Southwest history in one day during their annual field trip on March 26. The group was escorted by expert docents on a tour of the Tubac Presidio where Native American, Spanish, Mexican, and Arizonan artifacts and displays brought the past to life. They also enjoyed a private tour of Tubac's historic Barrio area, with its twisting dirt streets and charming rough-hewn buildings.
Tubac is home to Arizona's first printing press which published the Weekly Arizonan, the state's first newspaper. The original schoolhouse on the property has been restored to give visitors a glimpse into the everyday life of pioneer children and the hardworking teachers who taught in the late 1800s.
At the National Historic Park in Tumacácori, our guide offered the group a glimpse into the past of the O'odham people who lived in the area and pointed out the consequences (both good and bad) of their contact with the missionaries, settlers and soldiers who came later. The original, and still uncompleted, Franciscan church is the centerpiece of the park. Its fragile adobe construction has required never-ending maintenance to keep the elements at bay.
In between visits to the two sites the group enjoyed lunch at The Italian Peasant, a Tubac favorite.