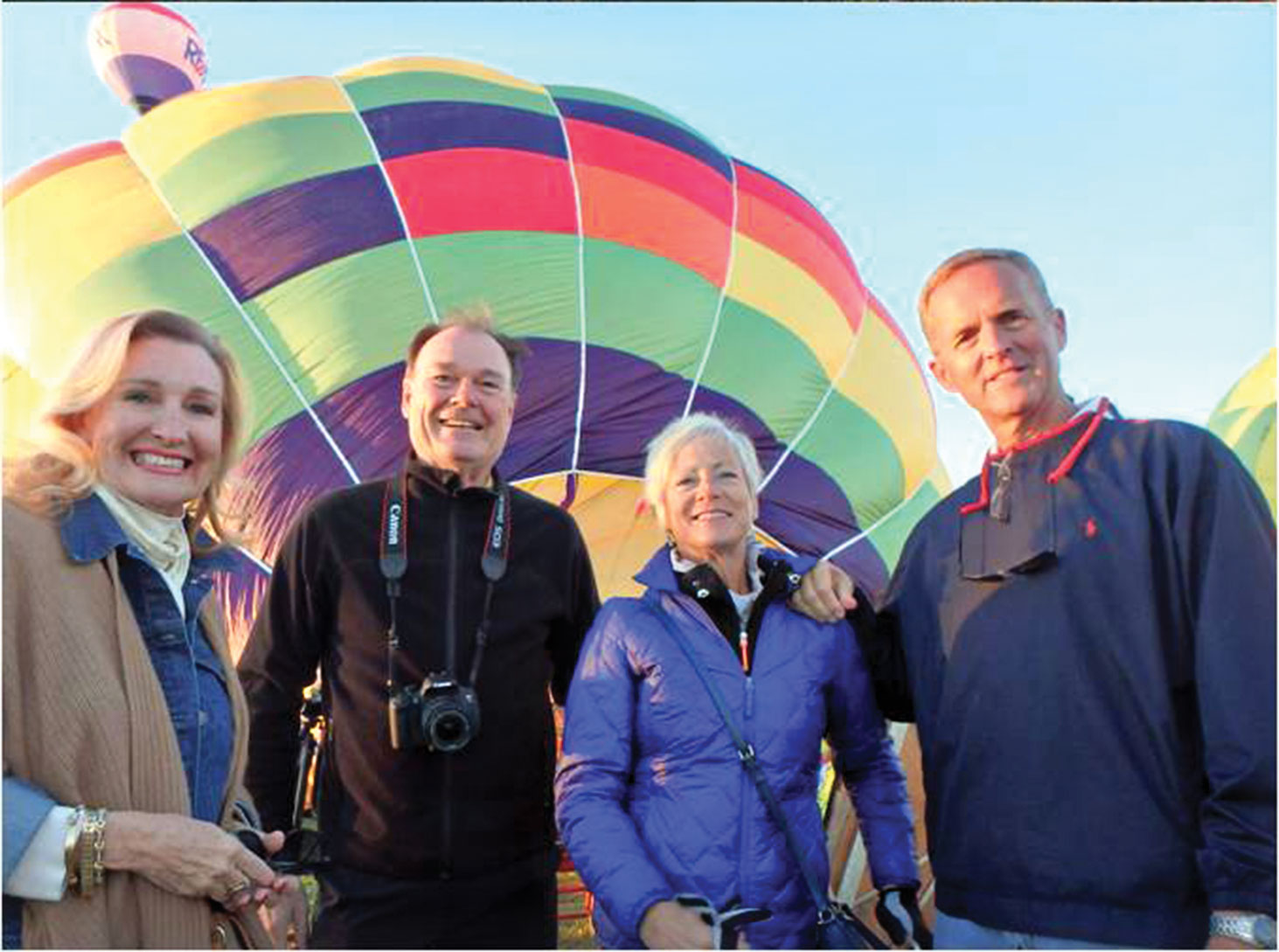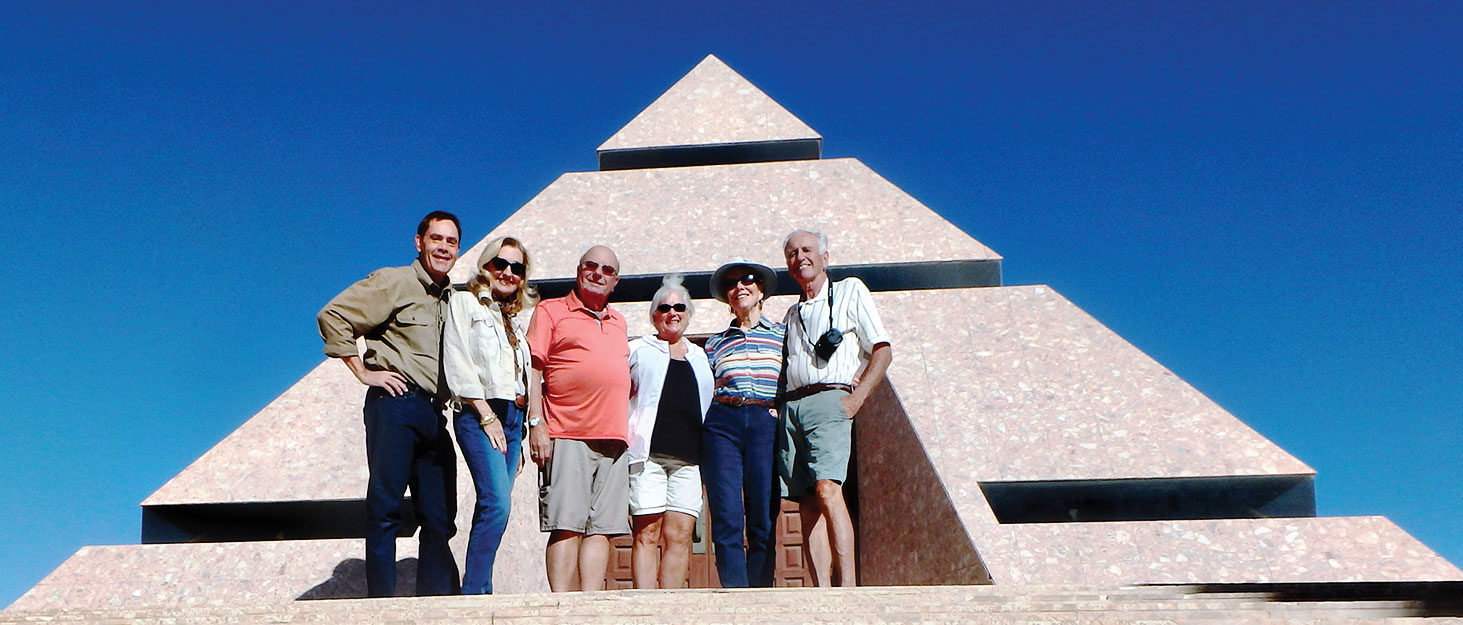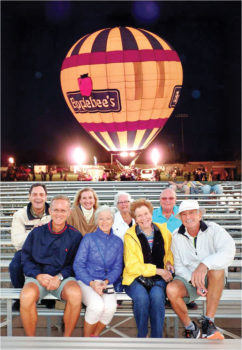 Jerry G. Bryant
On November 18, the Cool Car Club headed west to the 27th annual Colorado River Crossing Balloon Festival in Yuma, AZ. This was the club's first overnight trip of the season. Members arrived in time to check-in to their hotel, then go to the Desert Sun Stadium for an evening "balloon glow" followed by fireworks. The next morning, club members were up and out early to go to the Wetlands Park in Yuma to watch the morning balloon launch. They arrived in time to listen in on the pilot's brief, then walk among the balloons in the park as they unpacked and prepared for launch — a process that involved inflating the balloons with a large fan, igniting the burners to provide the hot "lifting" air and finally, a quiet, smooth ascent.
Following the morning launch, six members visited the Museum of History in Granite in Felicity, CA. This outdoor site is not about granite, but granite is the medium in which the history of the world is presented in long rows of etched slabs. This eclectic site includes an actual section of stairs from the Eiffel Tower, a Pyramid and a chapel on a hill. It is under consideration for designation as a World Heritage site.
In December, the club is "back in town." Members will be visiting the Desert Museum to take in the raptor demonstration and a docent-led tour of the facility followed by lunch at the museum's Ocotillo restaurant. Join our ranks and drive with us. Your car is far less important than showing up with a smile on your face. If you think your car is cool, so do we. Contact Jerry Bryant, [email protected], for more info or to join the club.