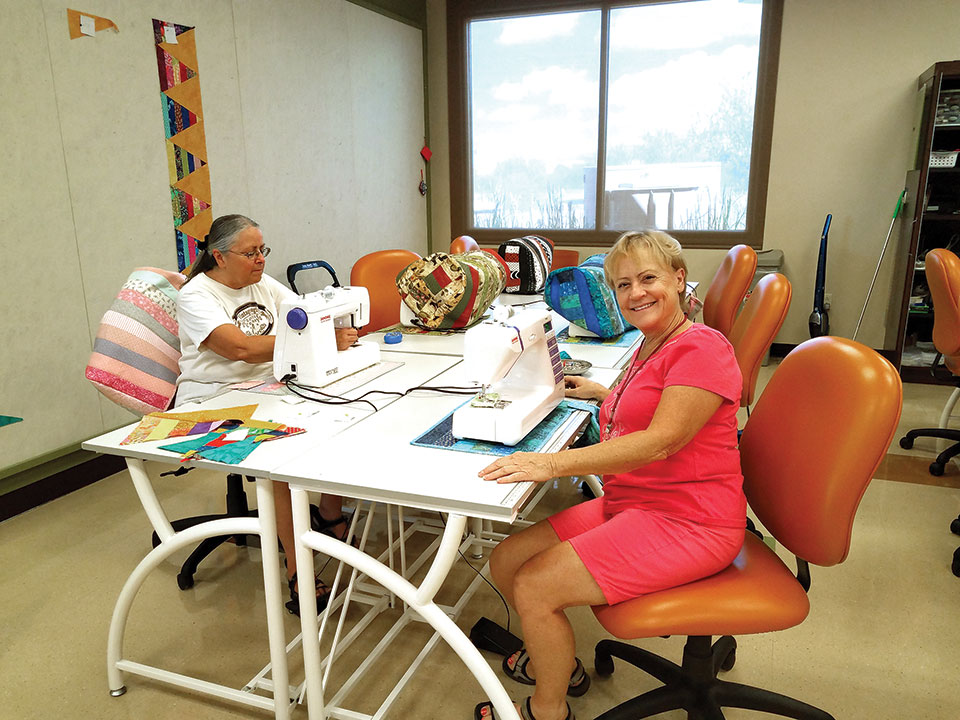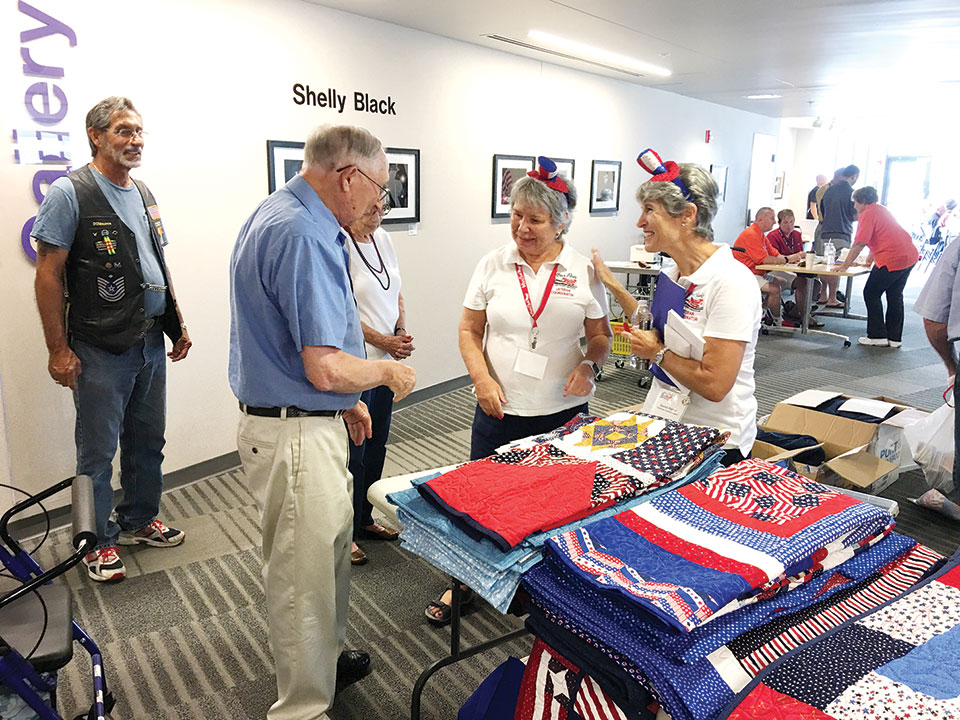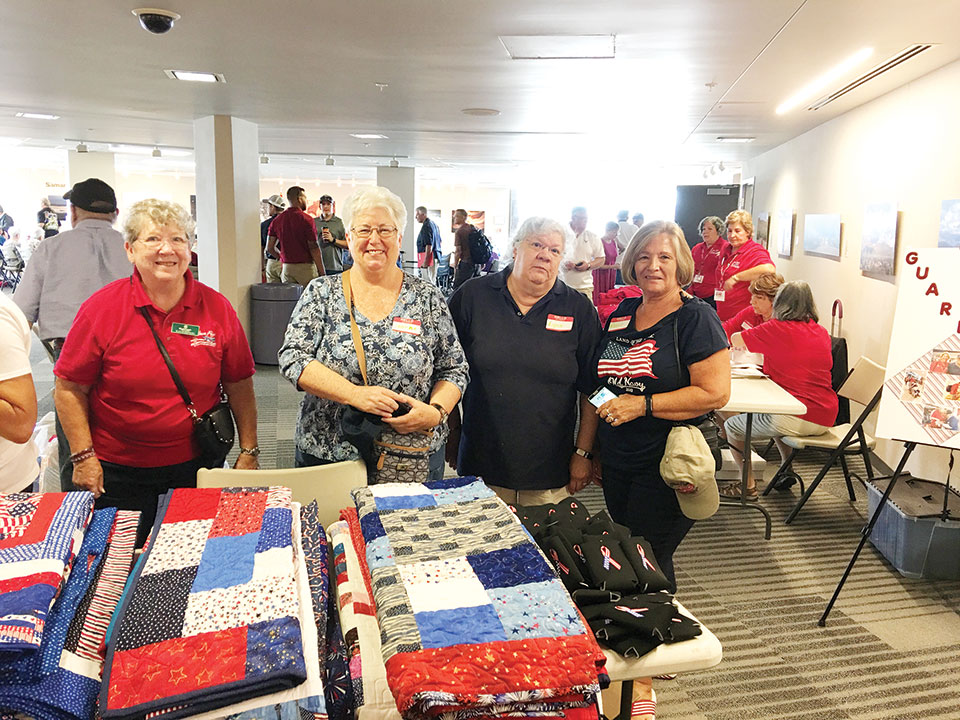 Colleen Curran
Taking a break from the summer heat and the monsoons, the members of the Quilt Covey have been busy working on projects for the Fall Festival Arts and Crafts Fair on November 4. Members gathered in the Studio in the Creative Arts and Technology Center throughout the summer to work on group projects and finish their own projects. Many beautiful new quilts, table runners and special projects were created and will be for sale at the Craft Fair.
QCQC supports the Honor Flights of Southern Arizona, donating 27 pieced quilts to the September 2 Honor Flight veterans. Several members of the Quilt Covey personally presented quilts to each veteran at an orientation meeting prior to the flight. Twenty-five fleece blankets were also donated to area veterans through the Veterans Administration.
QCQC is again offering a Beginners Quilting class, which is free to members of the Quilt Covey. The next class will start on November 6. You must have basic sewing skills to participate. Depending on the kind of quilt you want, you can simply buy them online, for example if you wanted something like this t-shirt blanket, but some people prefer to take the handmade approach to make it more of a personal gift to someone. That said, it doesn't get much more personal than using someone's t-shirts to create one!
QCQC also has two specialized groups. The Art Quilters, similar to traditional quilting, incorporate a variety of materials and surface design techniques to create visual works of art. The Fabric Plus group shares knowledge and teaches techniques in garment sewing, home decor and fiber art techniques. The Quilt Covey is a busy and fun group!
Check out our website, www.qcquiltingcovey.wordpress.com, or come by the Studio for fun and more information.