Billy Shaw Jr Band & Arizona Originals has been postponed until fall.  Date TBD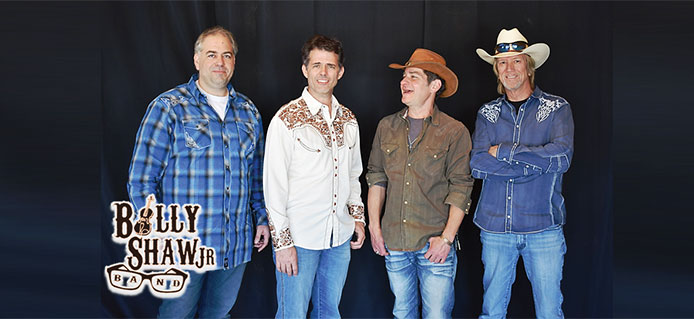 Join Arizona's go-to country music entertainment the Billy Shaw Jr. Band featuring fiddle virtuoso and frontman Billy Shaw Jr. trading lead vocals with Laki Skouras on lead guitar, rounded out by Justin Volpe on bass and Robyn Faber on drums on Saturday, May 19, 2018. A cash bar opens at 6:00 p.m. with the show beginning at 7:00 p.m. at the Madera Clubhouse Crystal Ballroom. Tickets are $15.
Known for playing country music classics and contemporary as well as southern rock and originals. You can be sure that your toes will be tapping and hands clapping.
Billy Shaw Jr. has won the Nash Next contest the last two years!
Featuring an opening showcase from Arizona Originals, fashioned after the open-mic night, Arizona Originals showcases local county music songwriters singing their own songs and telling the stories behind them.
Billy Shaw Jr. will host the opening of Arizona Originals which features: Brooke Kelsey, Grady Maguire, Monica Mendez, Keila Marie Womack and Laki Skouras.
Beverages purchased at the cash bar are permitted in the Ballroom. There is a 15-minute intermission.