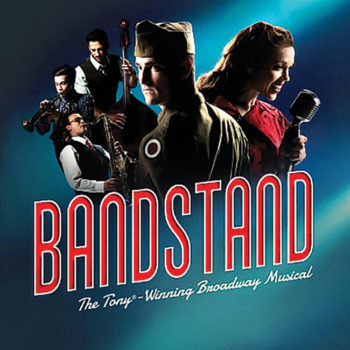 Bandstand will be playing a 2:00 p.m. matinee at the Orpheum Theatre in Phoenix on Saturday, Dec. 7.
Put your dancing shoes on, hop on the bus, and join us for the Tony Award-winning Broadway musical production of Bandstand!
Quail Creek is pleased to announce the upcoming bus trip to the Orpheum Theater in Phoenix on Dec. 7. We have arranged a bus, box lunches, and orchestra seats for a Saturday afternoon matinee performance. Early birds who purchase by Sept. 18 "get the worm" with the special pricing of $95, inclusive. Tickets purchased after Sept. 18 will be $105.
We invite you to join the fun! Tickets may be purchased at quailcreek.showare.com or at concierge at 520-393-5822 at 8:00 a.m. The bus will depart Quail Creek at 11:15 a.m. and return at 8:00 p.m.
Come along, bring your dance partner, and let your toes start tapping to the music!
All sales are final. No refunds or exchanges.