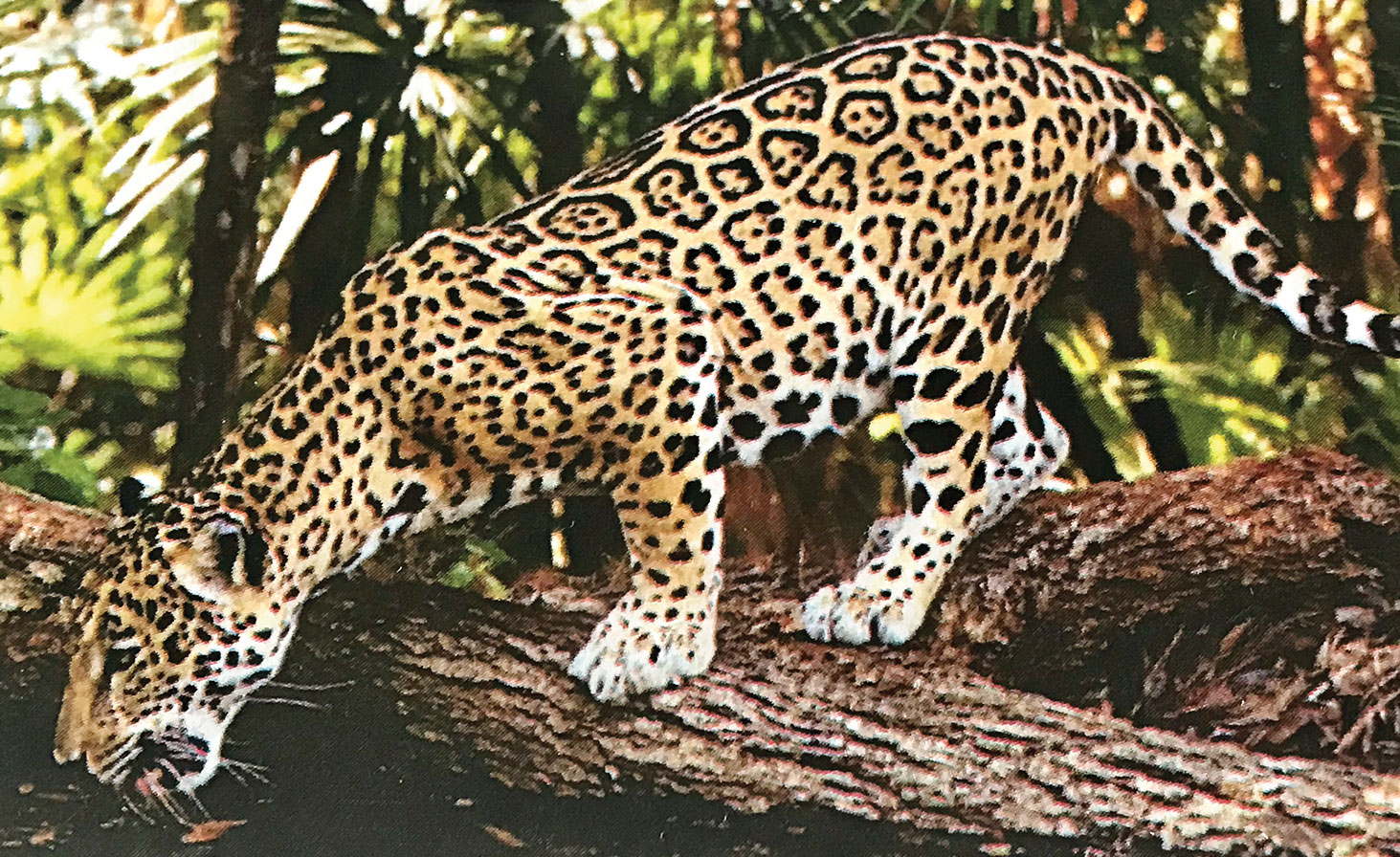 Jean Tittle
Hunted and poisoned to near extinction throughout the 20th century, Arizona jaguars have declined dramatically to only four verified sightings in the past 20 years. Listed as an endangered species in 1997, jaguars and their future in our state remain at high risk. What can be done to protect them and increase their numbers?
On Monday, January 15, 2018 Quail Creek's Education Committee and The Women of Quail Creek's Scholarship Committee will co-sponsor their second Kino lecture titled Arizona Jaguars: A Future in Limbo. Randy Serraglio from Tucson's Center for Biological Diversity will share photographs and discuss the history of Arizona jaguars, their present plight and what must be done to ensure their survival and future in Arizona. As an environmental advocate and activist, Randy has spent the past 10 years focusing on threatened and endangered species as well as the protection of their habitats throughout Arizona. He is currently completing a book about northern jaguars for the Johns Hopkins University Press!
The 7:00 p.m. lecture will be held in the Crystal Ballroom of the Madera Clubhouse at Quail Creek. $5 tickets for the lecture are available at Quail Creek's Madera Clubhouse concierge desk (check only) and will be available at the door starting at 6:30 p.m. on the night of the lecture (cash or check.) The public is encouraged to attend this informative lecture!
All profits from the Kino Lecture Series go to TWOQC's Scholarship Fund which offers scholarships to senior girls at the two Sahuarita high schools as well as to women in transition wishing to further their education.