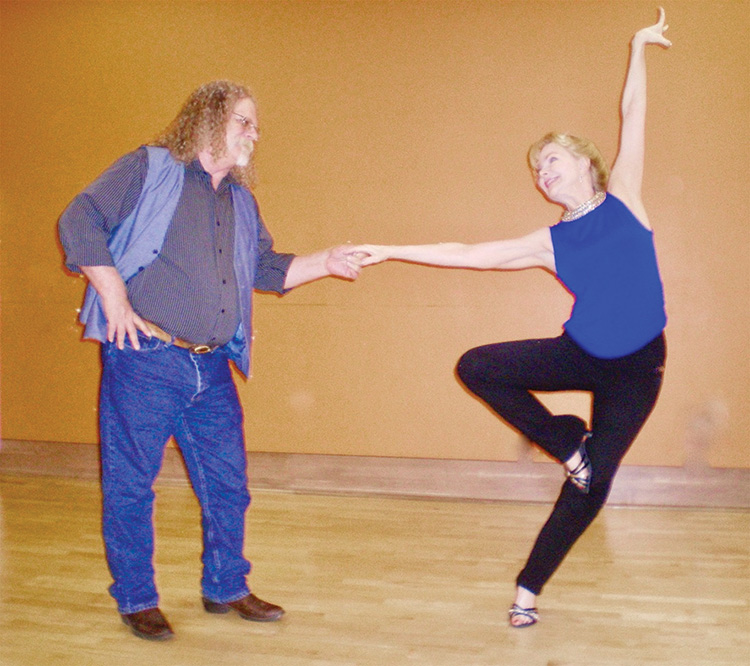 Kathi Urban
Among the countless reasons to take lessons, wedding preparation has always been a popular motivation. Joel is preparing for his daughter's wedding.
Even though he struggles with health challenges, all you need is desire, and Kathi can custom design a routine.
Book a private dance lesson (one person or one couple) or a semi-private lesson (two or more couples).
Choose from: ballroom (foxtrot, waltz, tango), Latin (salsa, chacha, rumba, samba, mambo, and merengue), swing (east coast – single time & triple time, and west coast), country (Texas two-step, 10 step, and cowboy chacha), and club style (4 count, hustle, nightclub 2 step).
For more information, contact Kathi, [email protected], 520-777-7077, or www.2LeftFeat.com.