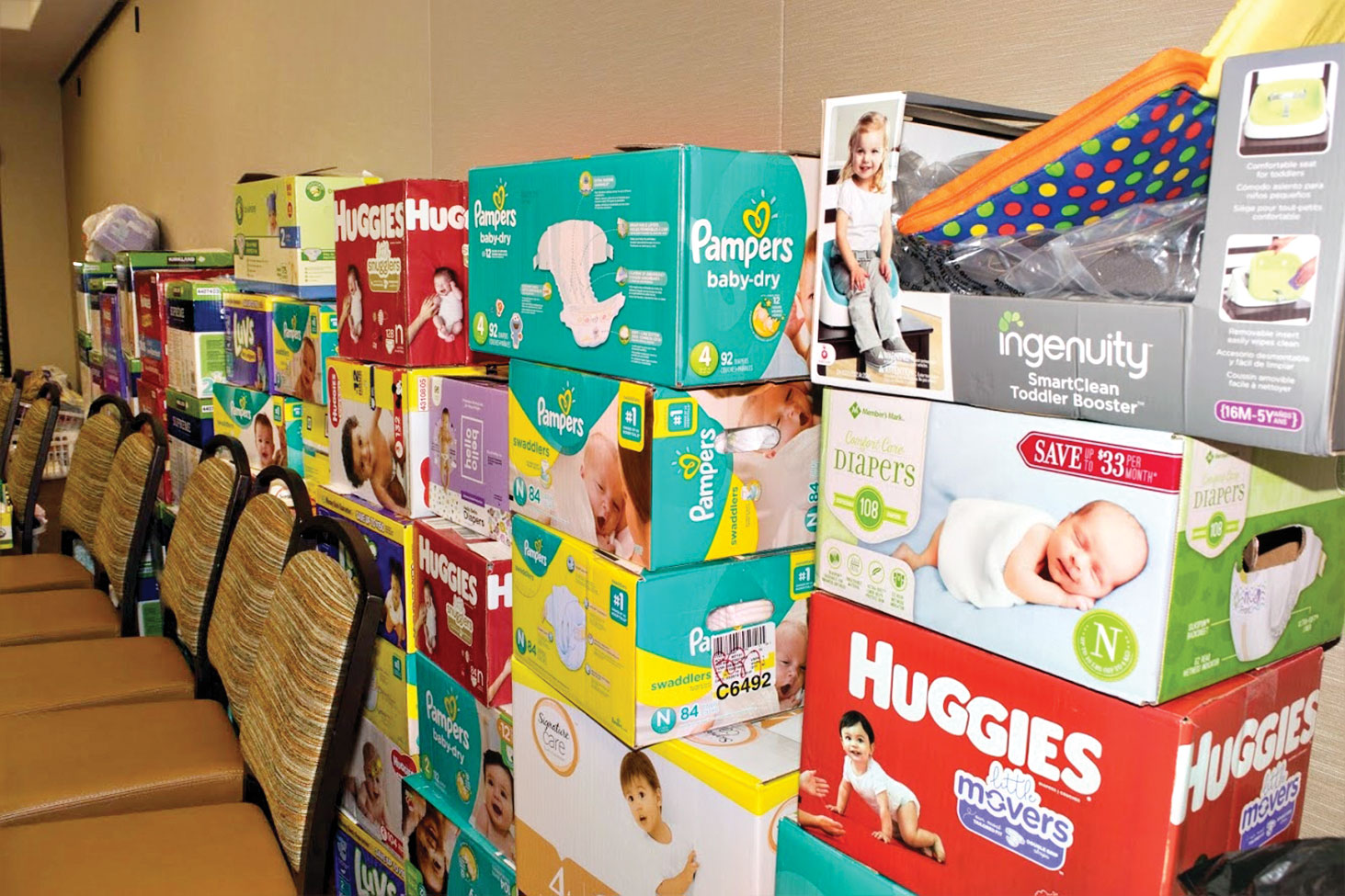 Pat Neel
Expectant mothers, as well as moms with newborns, were spoiled on Saturday, May 18, at the eighth annual Military Baby Shower at the 162nd Air National Guard base in Tucson hosted by The Women of Quail Creek. This year's theme was Woodland Wonderland. It was a special day for expectant families, new parents of the 162nd and other active duty military. "It is our way of saying thanks for their service and helping give the little ones a good start," said Kathi Krieg, Baby Shower Committee Chair.
Most of the families are away from loved ones. "Both of us are pretty far from family here. So having a support system like this, having people that go out of their way to support us is a tremendous help," said Nathan Rodrigues. "I feel like I have another family out here. It's another level of support as we go through having our first baby," said Danielle Dunn. Another father commented it was a great way to connect with other military families having babies.
The annual Baby Shower gets wide support in the Quail Creek Community. A request at a monthly Unit Reps meeting to assist with the diaper drive effort resulted in a great response. The Veteran's Golf Association also helped out with a wonderful cash donation. A shout of "thanks" goes to everyone who donated cash, baby items and hundreds of diapers!
The TWOQC Baby Shower Committee worked tirelessly for many months creating over 1400 handmade items (52 different types) for 29 moms and 32 babies (three sets of twins). The items included personalized diaper bags filled with all the necessities like embroidered bibs, baby pillows with a pocket containing a bedtime book and 1600 'gently used' items donated by the White Elephant Foundation.
The active military moms received handmade quilts and all families received handmade blankets. Volunteers knitted hats and booties and crocheted afghans. A special handwritten letter to each family was tucked into the mom tote bags.
Also there was television coverage with 11 different tv segments that ran across the three tv stations KGUN 9, KOLD 4 and KVOA News 4 published a digital article with the video. The Shower was a wonderful celebration of creativity, support, thanks and love for the babies and their families.