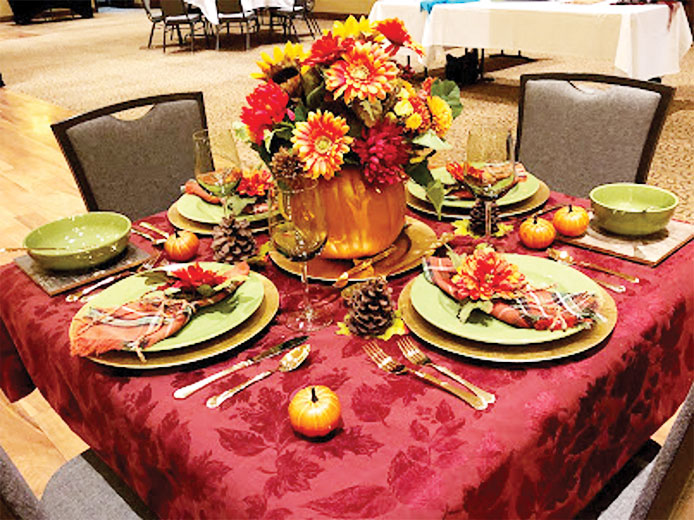 Cindy Mayron
Get your creative juices flowing and pull together up to five of your most creative friends or enter on your own at the Tablescape Decorating Competition sponsored by The Women of Quail Creek (TWOQC) on Monday, August 26, 6:30 p.m., in the Madera Ballroom.
The competition is open to all TWOQC members and guests (one team member must be a TWOQC member). There will be an overall grand prize and two prizes for the best themes. Quail Creek staff will judge the entries and pick the winners. Some of the possible themes are holidays, celebrations, sports, nationalities/countries and seasons—they are for only limited by your imagination!
So gather up your creative friends and let Kathe Alves know your team is planning to enter so we can get this party started. Contact her at [email protected] or call her at 370-701-4782 to sign up.
An ice cream social sweetens this event. Yummy ice cream and all the toppings will be served while you peruse all of the beautiful tables. Watch What's Happening and the July Crossing for more details as well as the TWOQC website at https://quailcreekhoa.org.