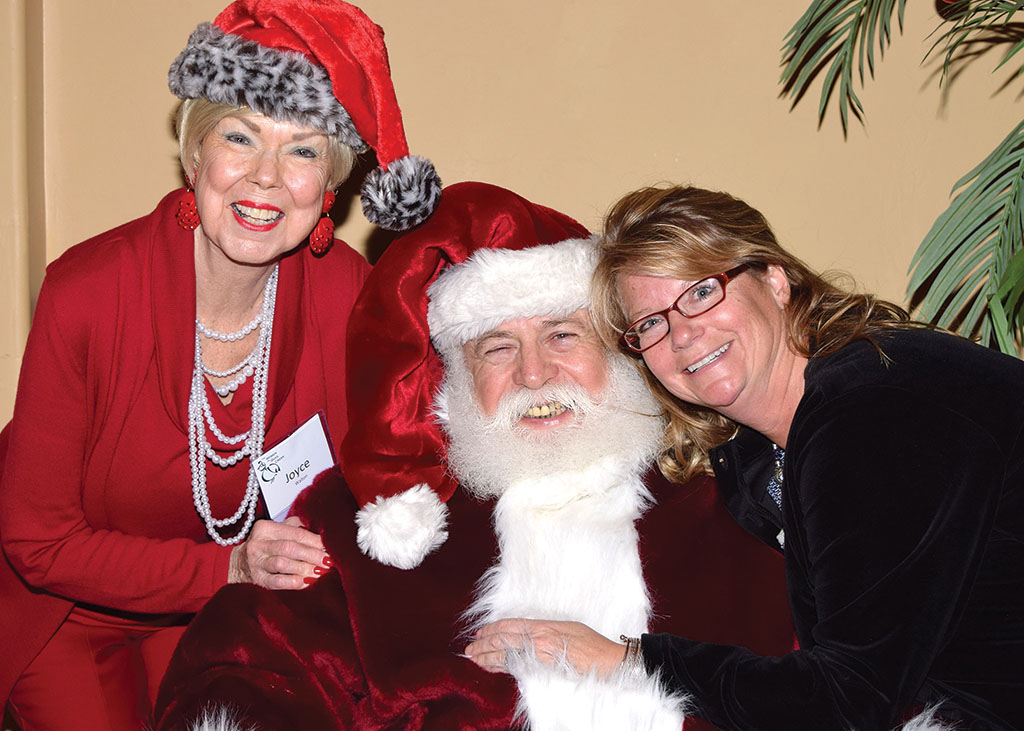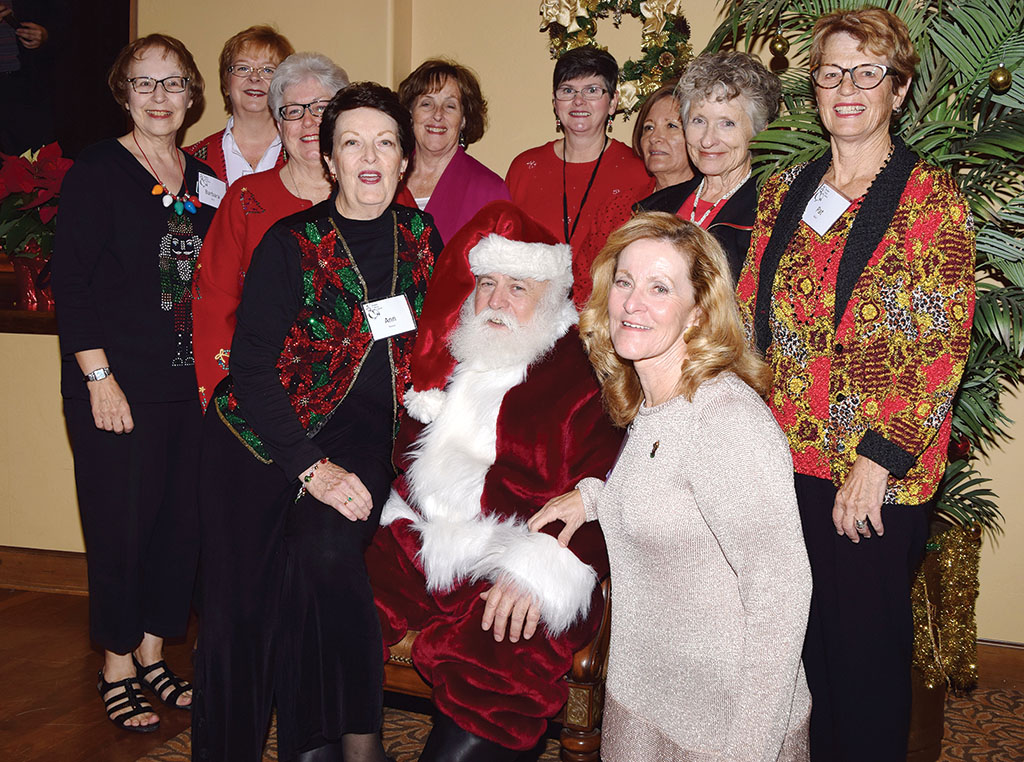 Janice Pell
The Women of Quail Creek celebrated the holiday in fine style at their December luncheon. Over 230 ladies enjoyed the camaraderie of friends, a delicious meal, Christmas music and carols with the Arizona String Quartet and even a visit from Santa. Tables were beautifully decorated with whimsical oversized paper cupcakes atop serving stands. In keeping with the theme of Candy Cane Christmas, there were candy canes everywhere.
Club photographer Eileen Sykora was kept busy snapping pictures of the ladies whispering Christmas wishes to Santa—hopefully he granted them all. Rumor has it that behind that white beard was Eric Caldwell; however, he certainly looked like the real deal.
President Peggy McGee spoke about her 6 ½ years as leader of the club, thanking members for contributing so much to the community. Peggy promised that she will remain a very active part of the organization (in fact she will be on the board in a new position). The women gave her a heartfelt standing ovation.
Thanks go to all those that worked behind the scenes to make the day such a delightful part of the holidays. Special thanks go to Sandi Beach and her decorating committee members Mary Lou Kiger, Celeste Kyle, Pam Coulter, Diane Turner, Caryl Reitinger, Lois Bush, Judy Madison, Pam Rodgers, Ann Nease and Sally Abbott. They managed to transform the ballroom to a magical wonderland. Thanks also to Eric Caldwell for being such a good sport playing Santa. The kitchen staff and waiters and waitresses deserve special recognition for the outstanding work they did in preparing and serving the lunch. The ladies showed their appreciation to the staff by giving them a rousing round of applause.
To view pictures of the event visit the website at womenqc.com.