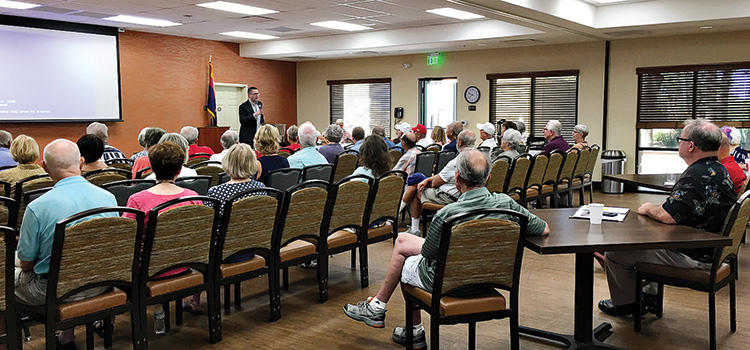 The Quail Creek Republican Club welcomed Drew Sexton to its monthly meeting on Friday morning, June 21. Drew is the Arizona Director for the Republican National Committee and the Trump Victory 2020 campaign. He shared his insights and the strategies that Republicans throughout Arizona will employ to re-elect President Donald Trump in 2020 to his second term.
Drew reviewed the significant voter data available to volunteers, the enthusiasm within the Party and the remarkable fundraising success of the Trump campaign.
Under the leadership of President Shelley Kais, the Quail Creek Republican Club continues to attract dynamic, popular speakers to its meetings resulting in growing attendance and enthusiasm. For more information, visit www.quailcreekrepublicans.com.