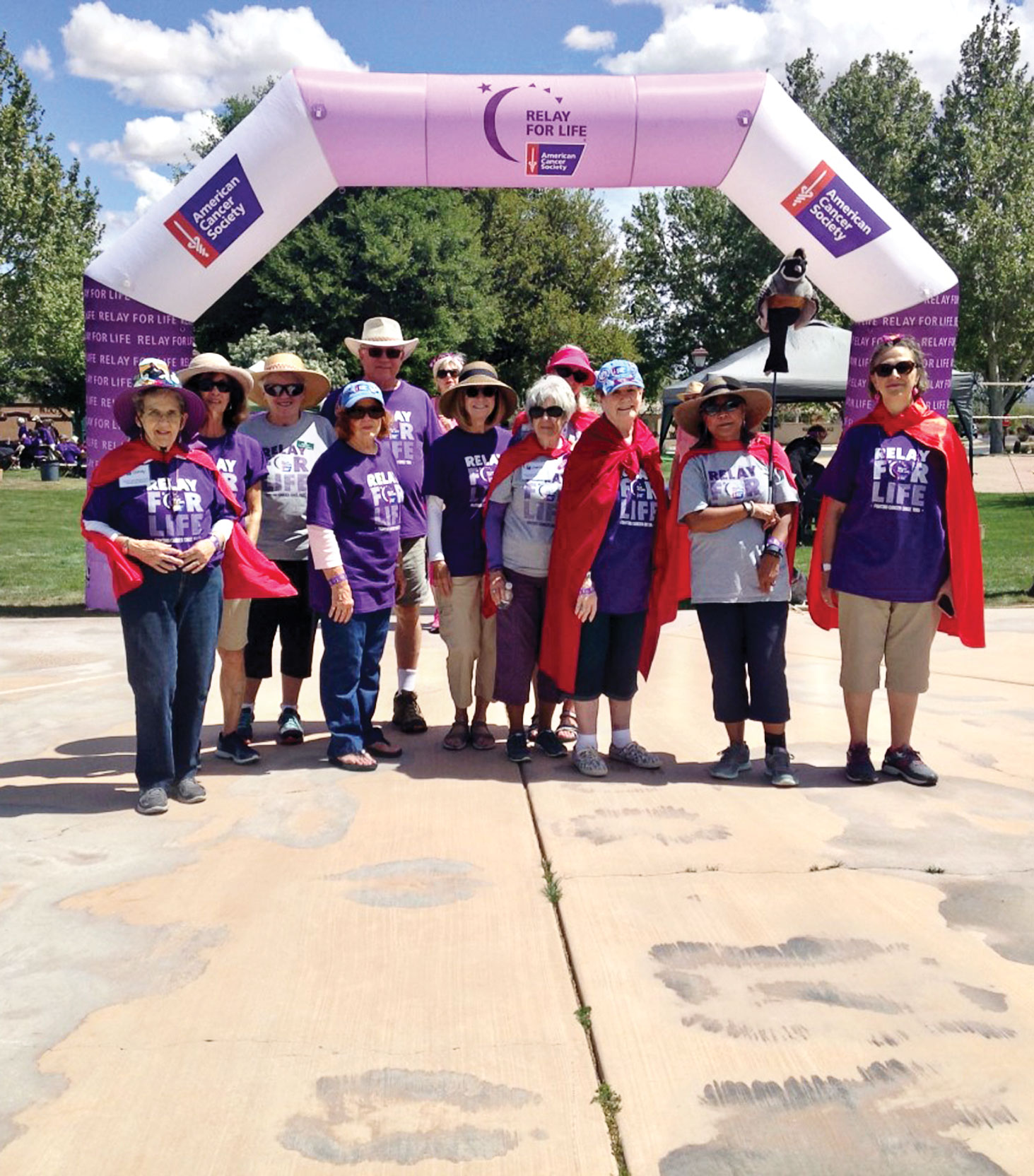 Thank you, Quail Creek residents, for your support to help the Quail Creek team raise $33,203 for the American Cancer Society to provide patient programs, education, advocacy and cancer research. Some University of Arizona cancer researchers will receive thousands of dollars from your support. The team held a cancer garage sale; The Women of Quail Creek hosted an "Under One Umbrella" luncheon/fashion show to support the team. The team individually sent out requests for donations and received thousands of dollars through friends and relatives' generous donations.
The team invited Quail Creek cancer survivors and caregivers to attend the April 6, annual Green Valley/Sahuarita Relay For Life event at the Rancho Resort park. Fans lined the track clapping and celebrating the lives of cancer survivors and caregivers as they walked the laps. Twist n Shout provided free meals to around 100 cancer survivors and caregivers. The Quail Creek team and nine other teams of individuals kept someone from each team walking laps from 11:00 a.m. to 9:00 p.m. Keeping someone on the track represents the fact that cancer never sleeps. This annual event takes place to celebrate more cancer survivor birthdays and in memory of those who lost their cancer battle. After dark, hundreds of lighted luminaria bags lined the path. Survivors, team members, friends and families walked with light sticks while listening to individual names read aloud of those who have survived their cancer journey and of those who lost their cancer battle.
To donate for cancer research or to find out more about the Quail Creek Relay For Life team, go to www.relayforlife.org/gvsahuaritaaz and click on the Quail Creek team.