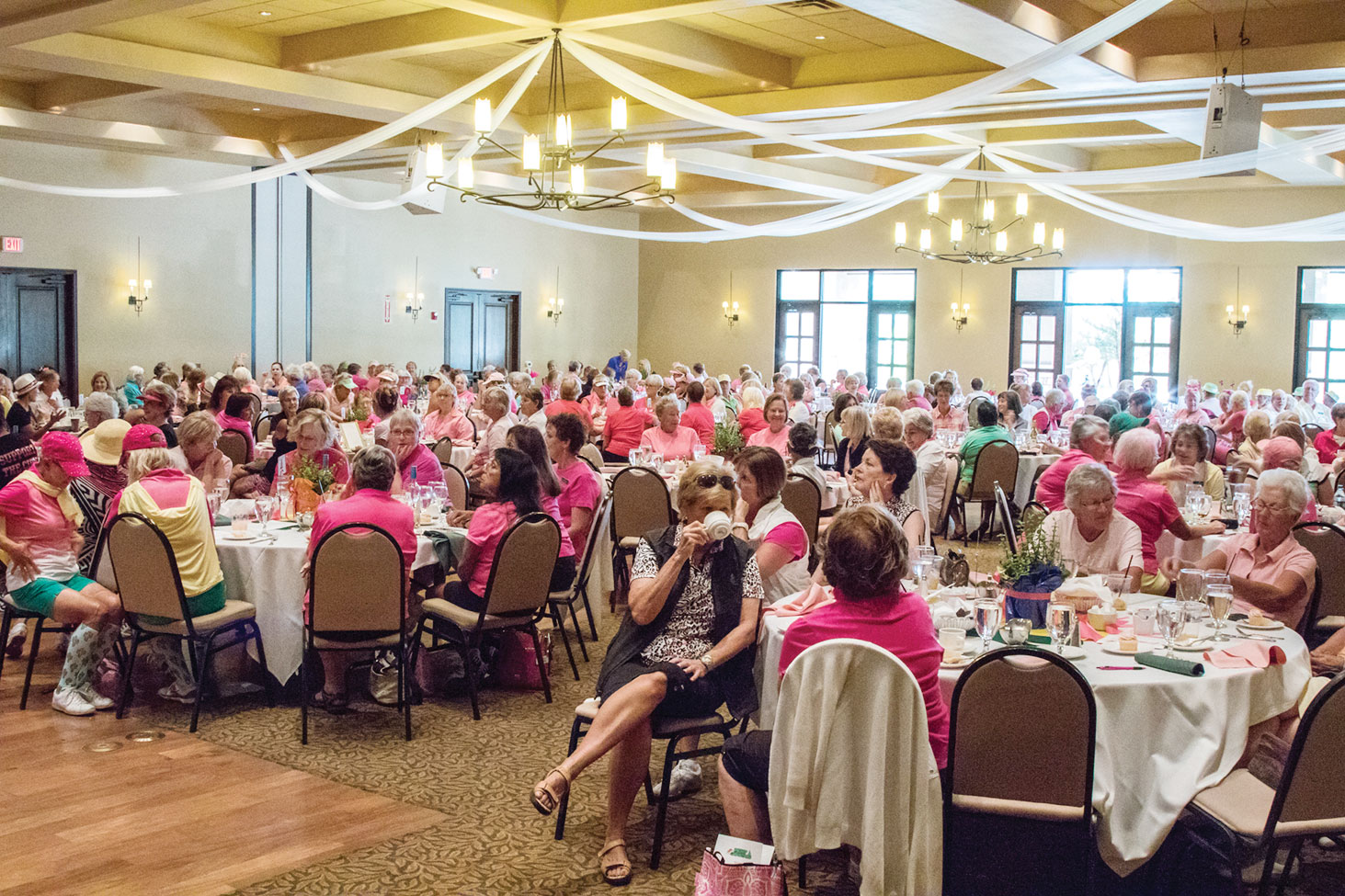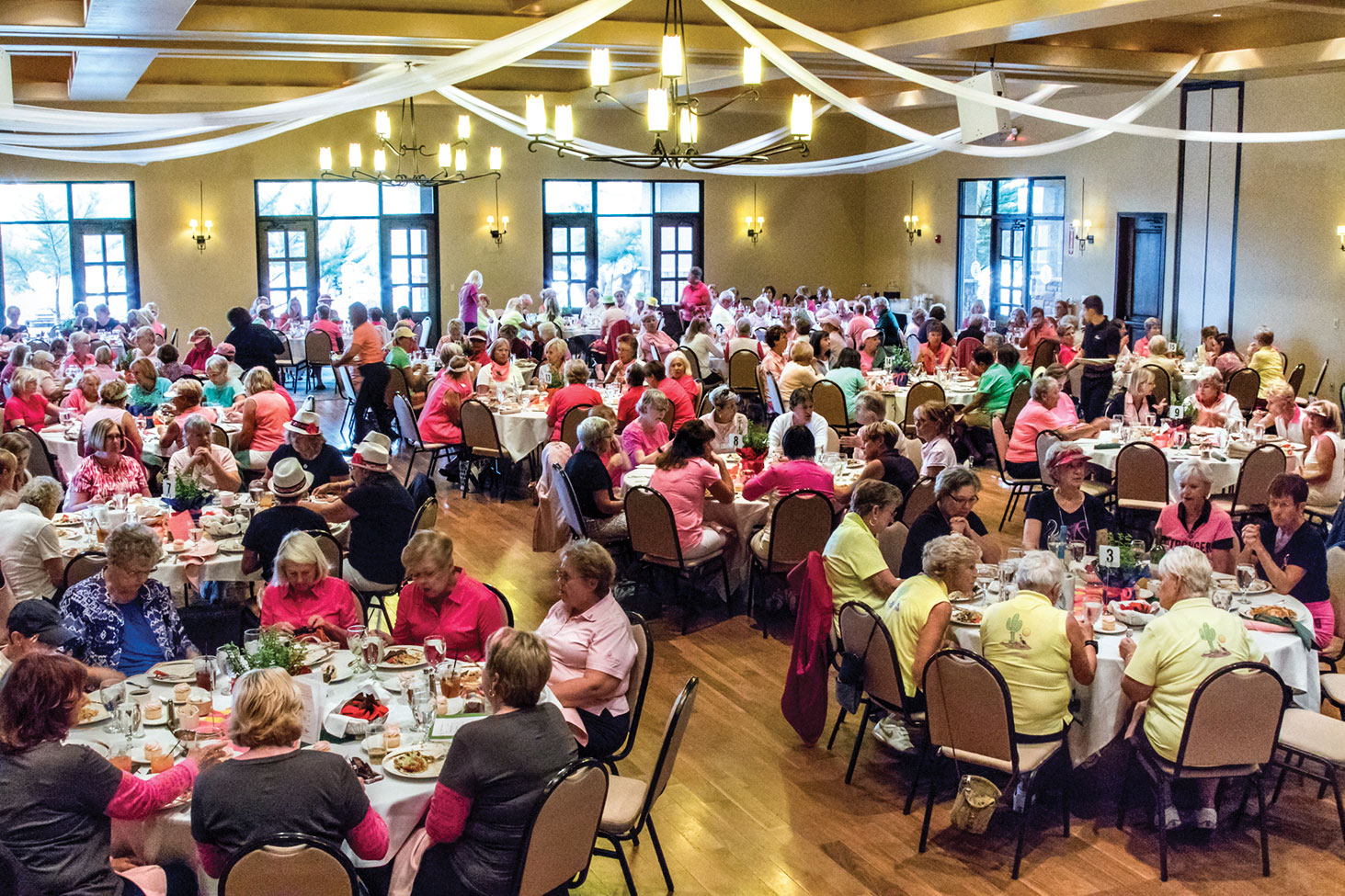 Terri Erickson
On November 3 the three women's golf associations of Quail Creek, the Putters, the Niners and the 18 Hole Club held their seventeenth annual Rally for the Cure, raising awareness of and money for breast cancer in conjunction with the Susan G. Komen Foundation. The theme this year was In the Saguaro Sunshine with original artwork by Kandi Roy.
The planning began six months ago with the core committee consisting of members of all three ladies golf associations. The day began at the Madera Clubhouse for registration and an opportunity to participate in a silent auction, a share-the-pot cash drawing and purchasing tickets for 80 fabulous raffle baskets! On hand also were Jeff Krueger, Stu Langrehr and Jim Burkstrand taking pictures of teams and happenings.
The 18-Hole Club was the first to leave the parking lot for the shotgun start of an 18 hole tournament. Shortly thereafter the Niners left on their first nine hole fun event followed an hour and a half later with the second shotgun. The Putters held their fun putting competition on the practice green.
At noon all participants gathered for lunch in the ballroom. At this time non-golfers also joined the event for lunch. The photographers presented a slide show of the morning's happenings; the luncheon was a delicious taco buffet and each of the three presidents, Sharon Paxson, Cathy Theile and Gail Phillips, spoke to the crowd with meaningful thoughts and poetry and thank yous to all the volunteers.
The grand finale again this year was the presentation of 30 women, survivors of cancer, whose names were called and they proceeded to the stage to be honored by poetry, a salute and a standing ovation by all present. The three women's golf clubs are very pleased to announce that approximately $11,000 was raised at this year's event and the grand total of the 17 years is approximately $140,000!
The clubs and committees are very grateful for all the volunteers that are simply too many to mention, but this event could never happen without their generous spirit and hard work!