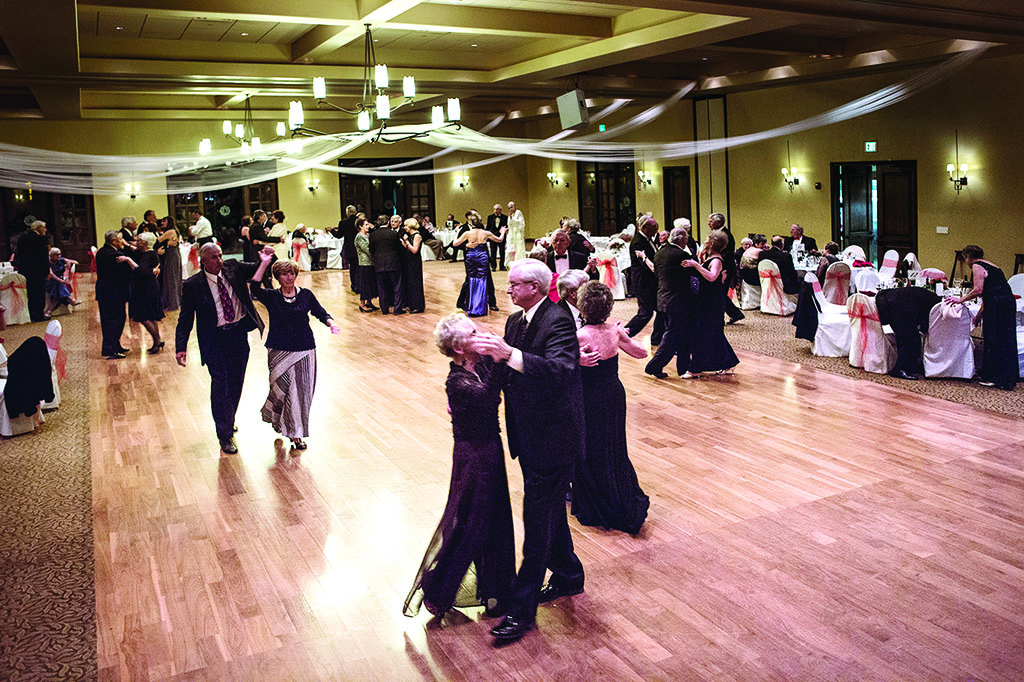 Dodie Prescott
The Quail Creek Ballroom Dance Club invites Quail Creek residents to Be Our Guest at one of our upcoming dinner/dances. Even if you're not a member of the club, you can join us to socialize with friends and neighbors, enjoy wonderful gourmet meals and listen to big band music in the Crystal Ballroom at the Madera Clubhouse. If you have considered joining the club, you are welcome to attend any of the dinner/dances as paying guests to see if you enjoy it.
The club's Food and Beverage Chair Mary Lou Johnson has conferred with Director of Food and Beverage Chef Aris Cabrera and Director of Banquets Epi Torres to provide meals from famous restaurants around the world. This year we look forward to dining experiences in Madrid, Monte Carlo, Lima and Marrakech.
Please join us on Wednesday, December 16 for our first dinner/dance of the year. What a wonderful way to spend a pre-Christmas evening with friends.
The Tom Patrick Band will begin playing at 5:30 p.m. for an hour when a delectable dinner will be served for our enjoyment. The Mediterranean-style meal comes from the La Capilla De La Bolsa Restaurant in Madrid, Spain. This is definitely not standard banquet food. The band returns after dinner to play their wonderful dance selections until 9:30 p.m.
If you would like to be part of these musical and culinary adventures, please contact Membership Chair Justine Lewis at 399-4646 or azjust@cox.net. You may attend as paying guests or you can select a three or four dance series as regular members. For more information about the club, visit the website at  http://quailcreekballroomdance.com.