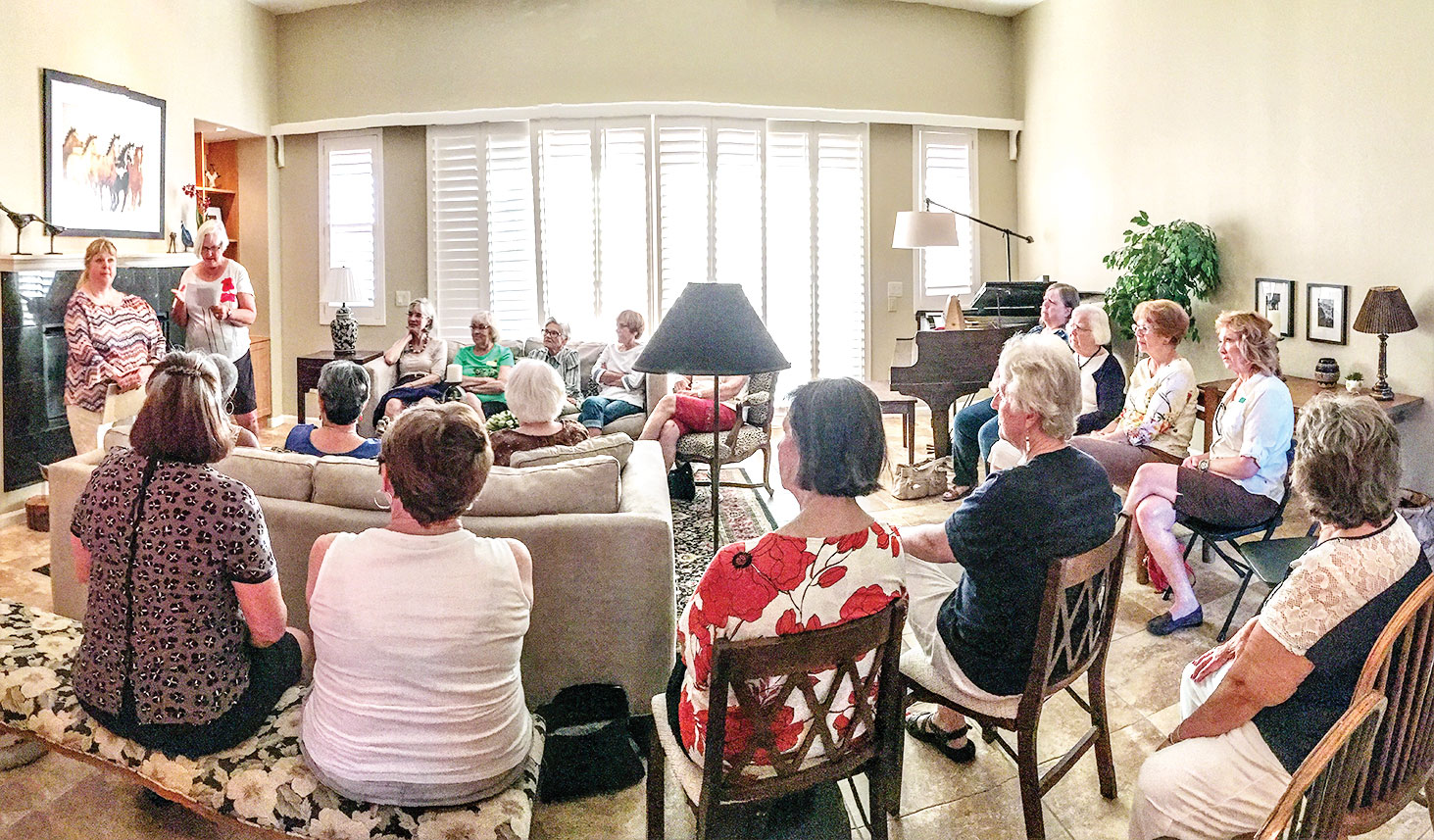 M. Darcangelo and B. Mitro
Over 20 nurses gathered at the home of Jan Agner on April 9 to hear Chris Erickson, RN discuss Alzheimer's disease, one of 70 forms of dementia. She discussed the ten items on an assessment sheet she distributed and then provided information on the Citizen's Care Program from the Sheriff's Auxiliary. After a Q&A session, wine and cupcakes quickly disappeared.
Our next get together will celebrate Nurses Day on Tuesday, May 22, 2018, at a 12:30 p.m. lunch at Melio's Trattoria (I-19 Frontage Road, Tubac).
All nurses are welcome. Come and enjoy good food, share stories and celebrate our profession. A select menu will be available for $15 pp plus tax and tip. Please RSVP by Monday, May 14 to Linda Bradley lindabradly42@gmail.com or Val Roehl RN@rocketmail.com.