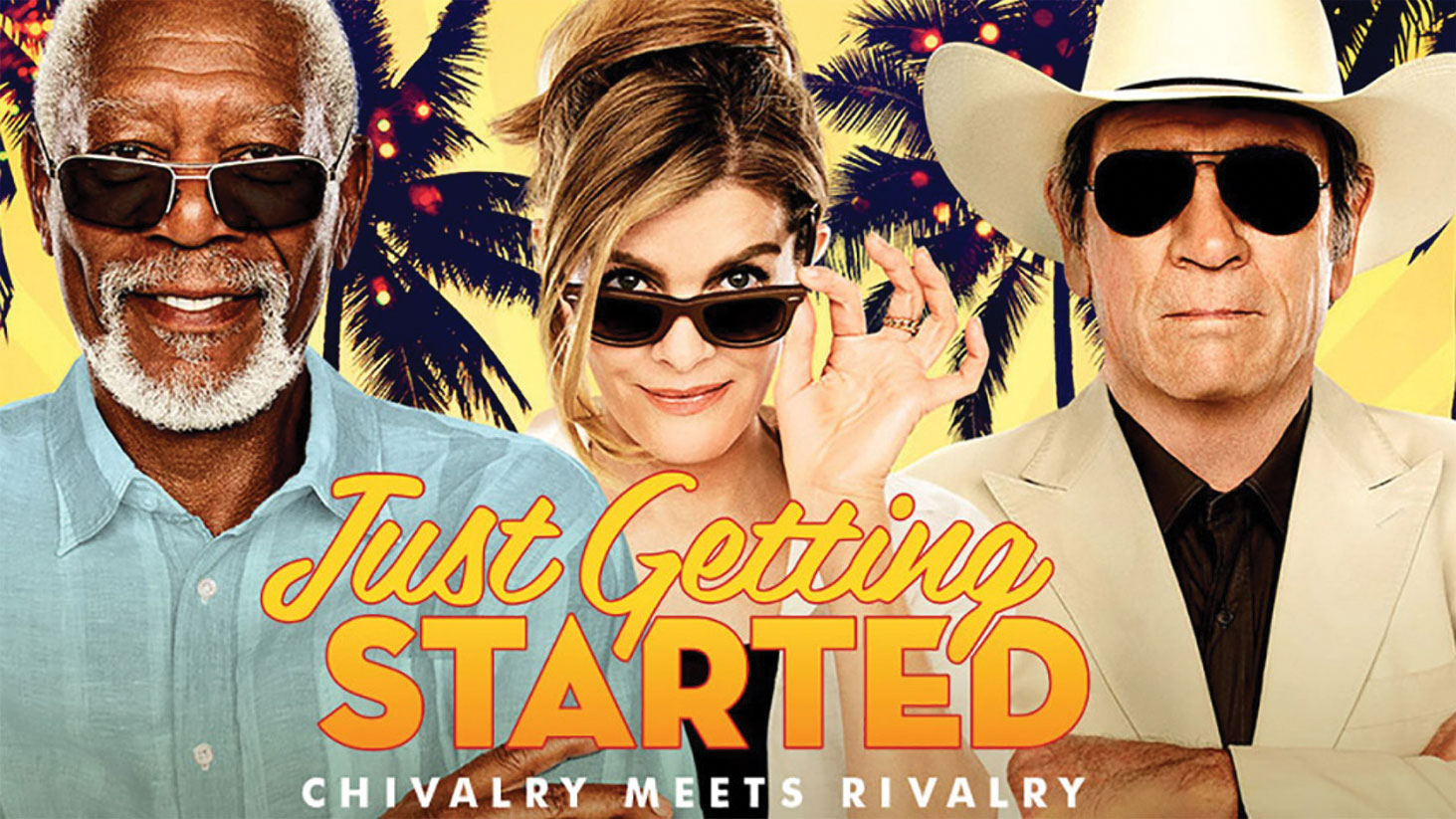 Movie Night at the Driving Range presents Just Getting Started, starring Morgan Freeman, Tommy Lee Jones and Rene Russo on Tuesday, May 15, 2018. Showtime will be at sunset, between 7:00-7:45 p.m. on the Driving Range. Please enter at the north end of the Driving Range.
Morgan Freeman stars as Duke Diver, the freewheeling manager of a luxury resort, Villa Capri. Duke may have a mysterious past, but he's a pro at making life at the resort a non-stop party. But when ex-military charmer Leo (Tommy Lee Jones) checks in, Duke and Leo compete for the top spot of alpha male, as well as for the affections of the newly arrived Suzie (Rene Russo). But what starts as a friendly rivalry to date Suzie turns serious when men from Duke's past come back to haunt him, kidnapping Suzie in the process. Putting their rivalry aside, can Duke and Leo come together to rescue Suzie, stop whoever is trying to kill Duke and save Christmas at Villa Capri?
Special extended Happy Hour on drinks only until 9:00 p.m.