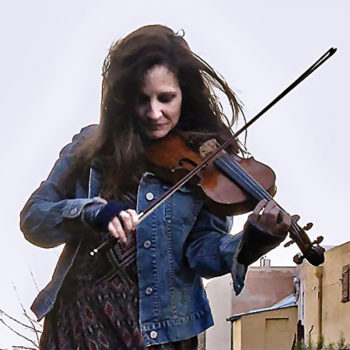 Heather "L'il Mama" Hardy – Fiddlin' Around will perform on Wednesday, Oct. 23. A cash bar will open at 6:00 p.m., with showtime at 7:00 p.m. in the Madera Clubhouse Crystal Ballroom.
Ticket price is $26.
This show is produced by Khris Dodge.
If you attended the February performance of the Trio (a Khris Dodge production) you would have seen a glimpse of this amazing talent as Heather performed as Emmylou Harris. Heather's smoky alto voice and expert fiddle playing honored Harris' brilliance.
Please join virtuoso Heather "L'il Mama" Hardy and her all-star band on a journey through fiddle music that includes everything from old time to blues to bluegrass to "Gypsy jazz" to modern and more. Get ready for an evening of singing, playing, and good old-fashioned fun.
All sales are final. No refunds or exchanges.
Tickets are available at Quailcreek.ShoWare.com, the Madera Clubhouse concierge desk, or call 520-393-5822.