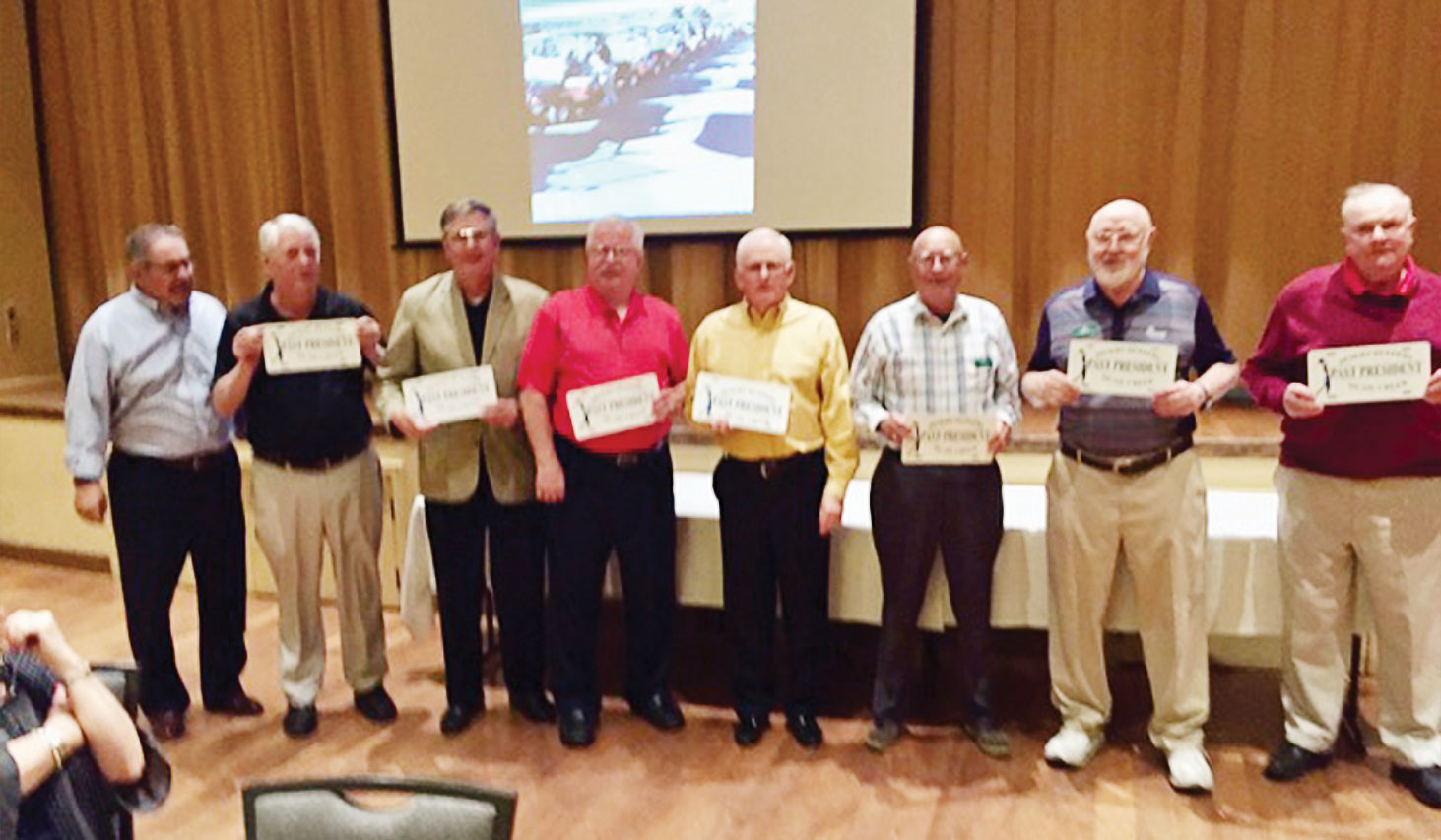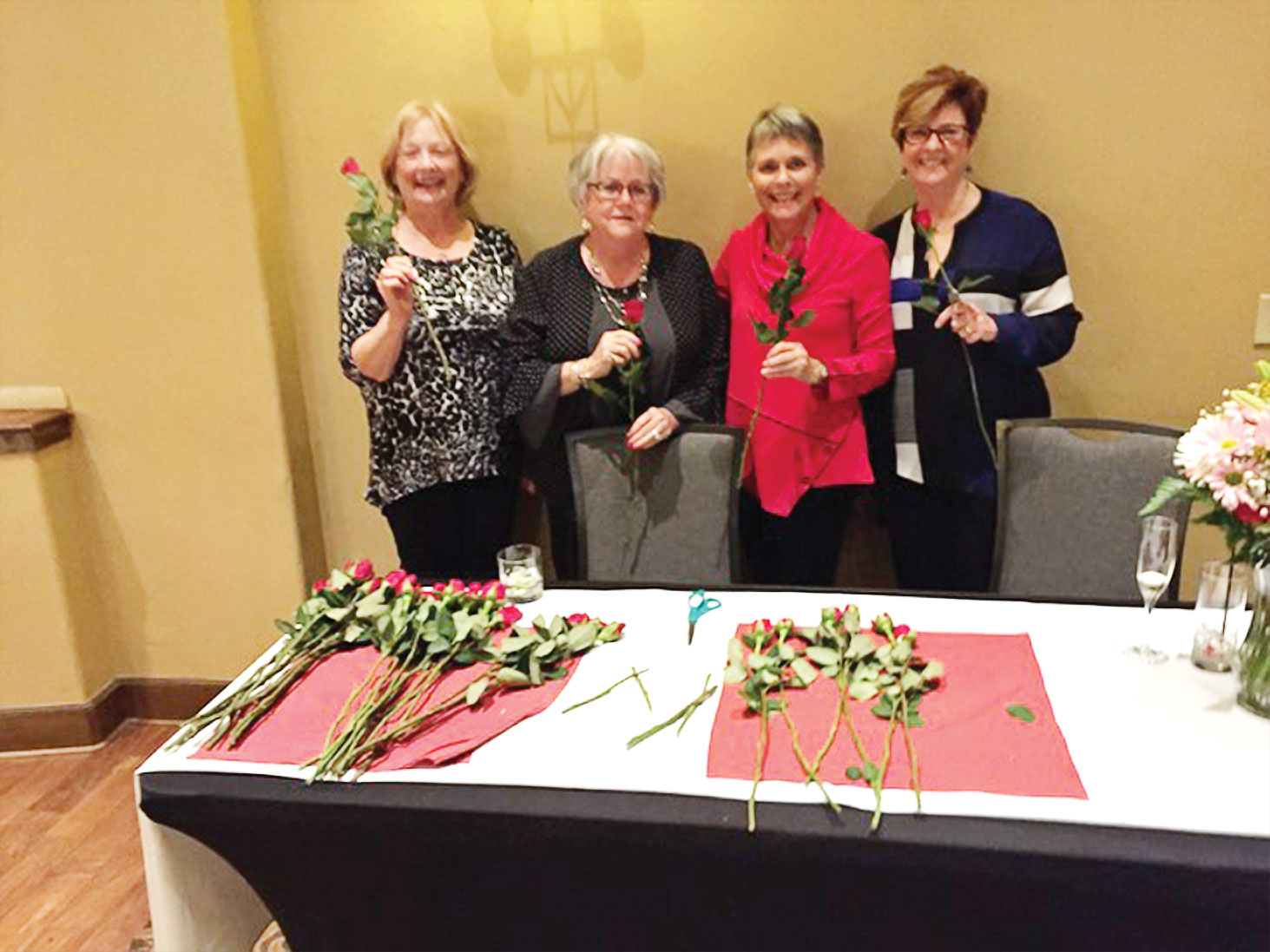 David Larson, Quail Creek Desert Duffers
On January 25, the Desert Duffers hosted an appreciation dinner for the 30 volunteers that allow this to be a premium golf club, and also to show appreciation to their wonderful wives who support their men to play golf as the Duffer motto states, "Golf is a game, have fun." A round of applause was also given to the Quail Creek dining staff that provided a wonderful dinner buffet for everyone to enjoy.
And, oh, what a night it was starting with each of the wives receiving a long stem red rose, and a 50-50 drawing resulting in some lucky winners in the audience, but more important $270 for charity.
President Ed Pope hosted a most meaningful dinner meeting, starting with introducing the officers of the club for the coming year. These are, vice president Mike Senatra, secretary Art Mayhle and treasurer Ron Hughes. Recognition was then given to the volunteers starting with Dan Cerny and his operation team, the handicap committee, the tournament chairman, membership chairman, the publicity chairman, the chairman for the two-day overnight golf outing in May and the chairman for the Desert Duffer signature four-day overnight golf outing in late September, which includes the wives.
In addition, Ed provided some history of the club along with past accomplishments and of course, some duffer humor. Then came a surprise for the past presidents. Pres. Ed called them forward and gave them each a "Past President" license plate for their golf carts. This indeed was one of the highlights of the evening.
The Desert Duffers are a nine-hole golf club and golf on Tuesday mornings. For more information contact the membership chairman Bill Albert 393-1315.